The weirdest things associated with rapper Kanye West, as told by other celebrities!
Rapper Kanye West is bizarre. He had tried to destroy Taylor Swift on national television. His controversial meetings with Donald Trump were heavily criticized by his own friends. But despite his eccentricities, his wife Kim Kardashian is full praise and full support for him. That is the reason that she cheated on Kris Humphries, her husband of 72 days and left him for Kanye West.
But the people in his celebrity world have their own views about Kanye West. Let us find out what they have to say.
Some of his craziest and weirdest stories are here!
Kanye raps his whole album in a limo van
Once while in a Chicago hotel, Kanye has rapped his whole album The Life of Pablo in a beat form without lyrics to Canadian actor Seth Rogen and his wife for two hours.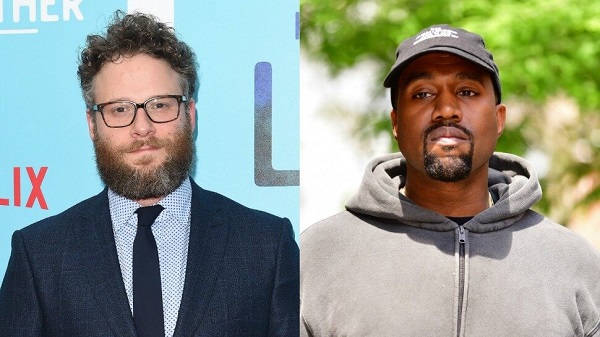 Seth, 37 recalls:
"Me and my wife had gotten some dessert and were in the lobby getting plates to bring back to our room… And Kanye was like, 'What are you guys doing? Want to hear my new album?' So he takes us to this limo van and starts playing his album – except there's no lyrics only beats. So he raps the whole album and after each song, he stops it, like 'So what do you think?' We were in the van for 2 hours!"
The Late might call to Mike Conley
One night, Kanye woke up basketball player Mike Conley, 31 to tell him how much he admired him and felt bad that he was underrated. Mike disclosed:
"It was like 12:30 at night, I was just like, 'hello?' You know, 'who is this?' He was like, 'yeah, this is Ye.' I was like, 'who?' You know, trying to put it together. Long story short, he was like, 'man just come out to LA, whenever you're out in LA we'll get together. I just want to let you know I admire you, I really like what you do, I hate to see that you're underrated.'"
Aziz Ansari and his stand up comedy at Kanye' s house party
Once at one of the parties at Kanye West's house, the latter forced Aziz Ansari, 36 to give a performance to the thirty guests there.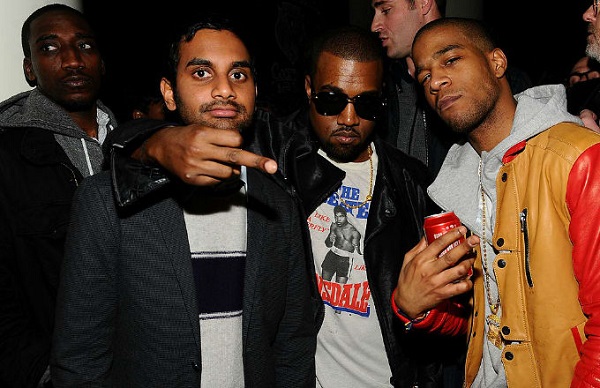 Aziz obliged but added:
"My favorite part was when every once in a while, somebody would be in the kitchen making a drink and they'd make a little noise, and Kanye would jump up and yell, 'Yo! Shut the f— up! Homey's over here trying to tell some jokes!' Which is the best thing anybody has ever yelled at a comedy show."
The difficult Kanye West
Kanye has been known to be difficult at times. While filming for Kanye's cameo on the set of Anchorman 2, Judd Apatow had a taste of it. Kanye did not like the jacket he was given. That issue caused a delay of 2 hours for the crew. But Judd still took it lightly and said:
"The business needs crazy people to be creative and groundbreaking. You've got to be crazy, and a little bit of an a**hole to be like that."
Kanye West turned Amber Rose's life upside down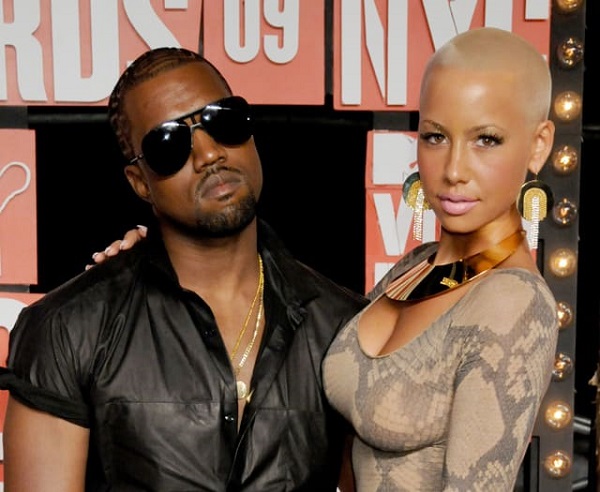 When Amber broke up with Kanye, it was a bitter one. Kanye wrote an album on it. But Amber suffered and narrating about it, she said:
"It's a great part of history and it's a great part of hip-hop, and I'm happy to be a part of it, but that time was not a great time for me. I'm famous, and I'm broke. I can't date anyone else. I can't say anything on the Internet because Kanye has such a voice. If I was going to kill myself, I would have done it during those times. The only thing I got from him was fame. I had to just take that. I had to take that heartbreak on top of it."
Short Bio on Kanye West
Kanye West is an American rapper, singer, songwriter, record producer, fashion designer, and entrepreneur. He is among the most acclaimed musicians of the 21st century and is one of the best-selling artists of all time. He has sold more than 32 million albums and 100 million digital downloads worldwide. More Bio…
Source: ranker