Wells Adams and Sarah Hyland talk about their wedding plans which was shattered due to the coronavirus pandemic!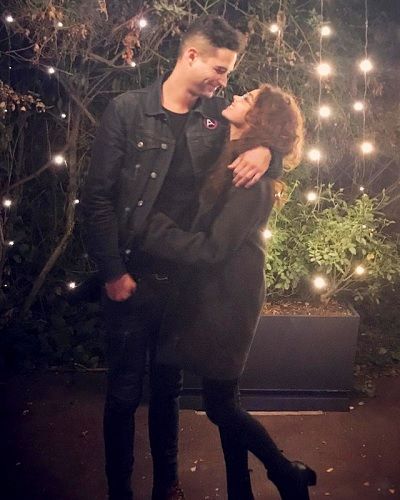 The true lovers, Sarah Hyland and her fiance Wells Adams were supposed to exchange wedding vows this year. But their plans were all shattered due to the coronavirus pandemic and the restrictions. They appeared on the show The Bachelor: The Greatest Seasons — Ever! and talked about it. Do they have any new plans about their wedding? When will it be held now and what are the details?
Sarah Hyland and Wells Adams talk about their wedding
The gorgeous couple, Sarah Hyland and Wells Adams were to wed this year. Everything was in place and planned until the coronavirus pandemic and associated lockdown made it impossible. The duo appeared on the show The Bachelor: The Greatest Seasons — Ever! recently. They revealed about their wedding and more. Sarah told Chris Harrison:
"No plans as of right now. We've put all planning on hold,"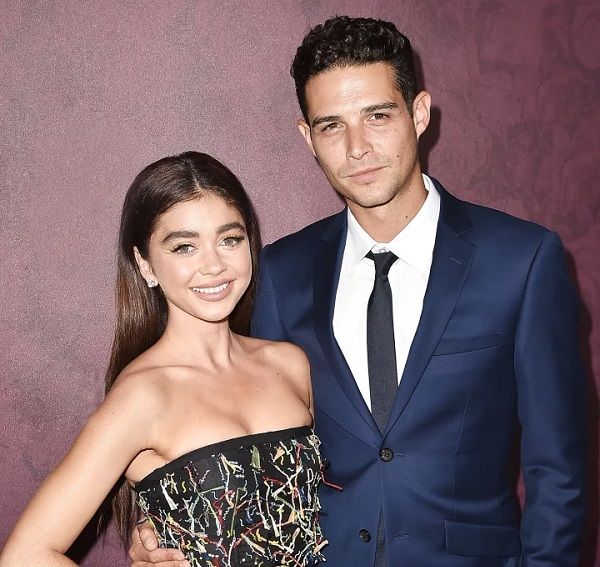 She added:
"All of my family is mostly on the East Coast, so for them to fly out… and just ages and of course with my health risks, we want to be as safe as possible."
Sarah was mentioning about her kidney transplant and her being a high risk for coronavirus because she is on immuno-suppressant drugs post-kidney transplant.
The relationship timeline of Sarah and Wells
Wells was a contestant on the show The Bachelorette in 2016. He was trying to win the heart of JoJo Fletcher on that season of the show. Sarah is a regular viewer of The Bachelor show. She is a big fan of the program. After watching Wells on the Fletcher's special show Men Tell All, Sarah tweeted about Wells. On learning about it, Wells also DMed her and the two met, liked each other, and started dating. This was in 2017.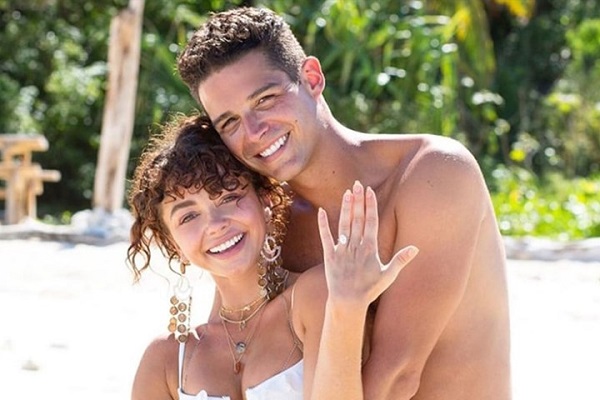 Later, in July 2019 Wells proposed to her and she accepted his wedding proposal. Wells is very considerate and sensitive towards the health problems of Sarah. He supports and takes care of her.
The couple's previous wedding plans?
Later, in August 2019, Wells had talked about how they were deciding for the wedding function. Actually, he said that they were not in a hurry to walk down the aisle soon:
"I've said it before, everyone is so invested in the next thing. Like, when we were dating, everyone was like, 'When are you moving in?' And when we moved in, everyone was like, 'When are you going to get engaged?' …It's like, hold on, don't forget that the destination isn't what it's about, the journey is what's fun,"

"We're, like, a month into being engaged and I've never been engaged before and I assume I'm never going to be again, so I kind of want to just enjoy this little time,"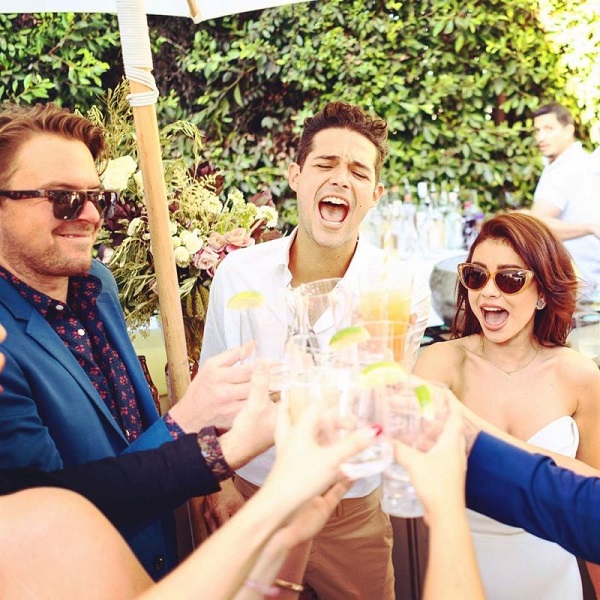 He continued:
"Also, Sarah is going to be, like, Pinterest boards and vision boards and a lot of Elmer's glue is going to be involved. So, I think we're just holding off on that."
Additionally, he did not want to get married on-air. He had said:
 "I think they know I would never do that,"