The TV star Jordan Davies posts naughty comments on Isobel Mill's Instagram! Know all about the past relationships of this womanizer!
Jordan Davies is the Welsh TV star who gained fame when he starred as a rep in The Magaluf Weekender and also in Ibiza Weekender. He is a playboy.
Jordan Davies and his dirty comments on Isobel Mills' Instagram
Jordan Davies is never shy of talking about his sex life. He has been posting some really naughty comments on the ITV babe Isobel Mills' Instagram.
In one photo, Isobel is seen with breakfast shakes. To this, Jordan commented:
"Extra 15 minutes in bed to shake something else."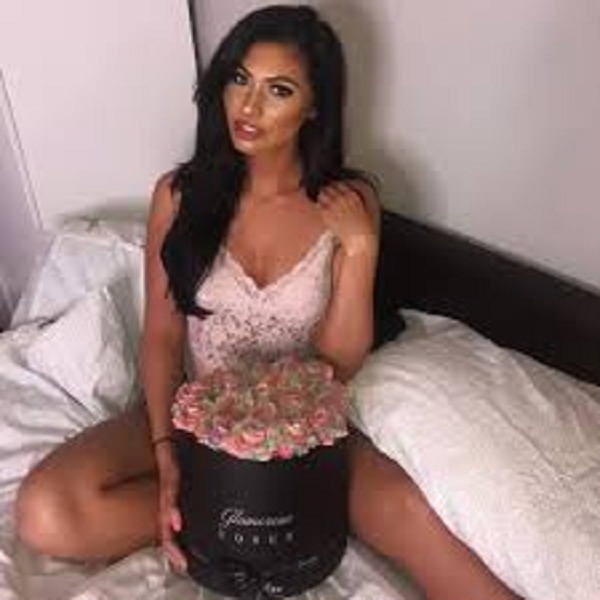 He ended his comment with a horny devil emoji.
Isobel had uploaded a picture of herself in the pool. Jordan put up the following comment on this post of the beauty:
"My favorite time is when you're wet."
In a third picture, Isobel was in bed with a large bucket of roses placed in between her legs. Jordan was ready with his comment on this post as well. He wrote:
"I see you've replaced my favorite place with flowers whilst I've been away, which is between your legs."
Isobel had uploaded another innocent-looking picture of herself on her Instagram. The Welsh rep commented on it:
"I'm so happy you're at my house right now after seeing this…"
He added mischievously:
"Meet me upstairs in ten minutes."
He followed this with three squirting emojis.
Isobel Mills and Jordan Davies and their relationship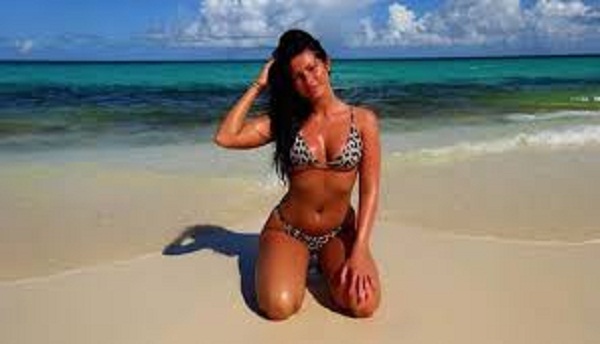 Isobel and Jordan have been in a relationship for a few months now. Jordan had posted a cute message for his lady love in Christmas 2018 and wrote:
"I've had a crazy 2018…from DJ'ing all over the world in so many different venues and countries to filming numerous TV shows like Weekender Boart Party, Ibiza Weekender, and many more, to finishing off this year with panto."
Jordan Davies and his past relationships
Also, read Womanizer Quentin Tarantino, who's had affair with many beautiful celebrities is finally engaged to Daniella Pick
Jordan Davies has a playboy image. He was dating and was even engaged to his ex on the Beach co-star Megan McKenna. In 2015, the couple had split. She had tweeted that the couple has broken up on good terms.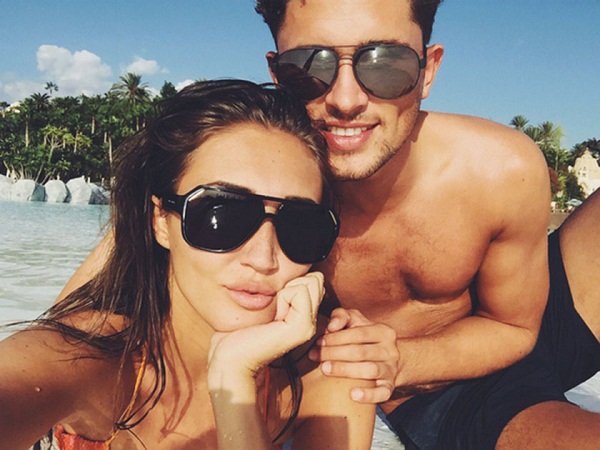 Jordan had told:
"Our relationship was intense from the start. But now we've both got a lot of work coming up and sometimes you have to put your career first."
Megan wanted to focus on her singing career and Jordan was also busy with his TV work. So they opted to go their way.
He then had begun dating his Ibiza Weekender co-star Deano Bailey. He had said:
"I'm getting a place with Deano in London in January. Living in Wales is not good for the industry I'm in. There's just nothing in Wales-all the events and meetings are always in London."
But that relationship also did not work out. He has been linked to numerous other girls. In 2016, he met a girl in a nightclub and later slept with her. The boyfriend of the girl was furious and targeted Jordan on it. He threw a bottle into the VIP area at Jordan and his friends. But Jordan was luckily unhurt in this encounter and had an undented ego.
He also dated Chyna Ellis and Rosie Williams from Love Island but both ended in a split. Amy Paige Cookie from Ex on the Beach was also once his girlfriend. He had told during the filming for Celebrity Big Brother in 2017 that he had gone physical with 1500 women until then.
Jordan Davies and his son with Paula Manzanal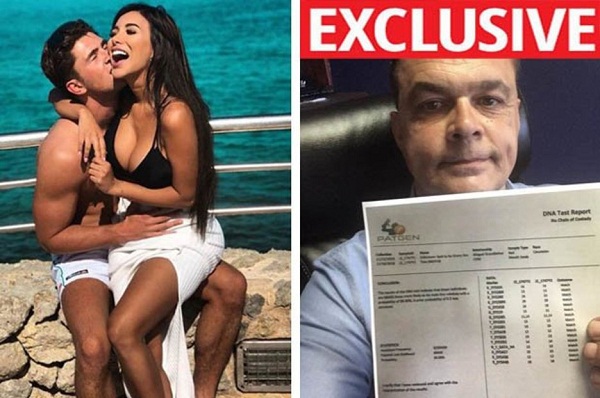 He was also dating Paula Manzanal. She got pregnant and gave birth to son Valentino. She stated that Jordan was the father of her child. He refused to undergo a DNA test and it was done with his father David Davies. It was positive and Jordan's family has accepted the child into the family.
Source: Daily Star, heat world, daily mail