What is brewing in Alan Thicke's family after his death? –Read on for more!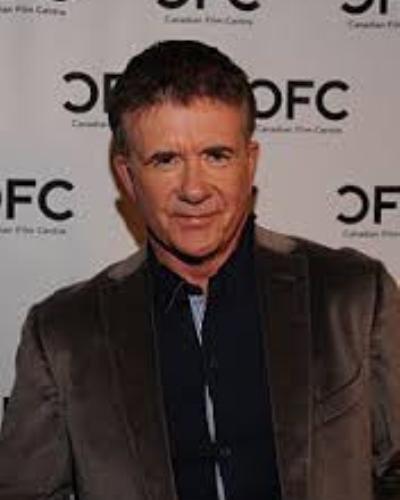 Post-death family feud
Canadian actor, songwriter, game and talk show anchor Alan Thicke would never have imagined that his death would be the start of a bitter legal war between his family members. Alan Thicke died on 13th December 2017. His two eldest sons, former voice-over actor Brennan Thicke and Robin Thicke (musician), have filed a case in the Los Angeles County Superior Court against their father's widow and third wife, Bolivian model and actress Tanya Callau for not respecting the Trust and prenuptial agreement she had made before her marriage to Alan Thicke. Their lawyer, Alex Weingarten said:
"We have been working on this since very shortly after Alan's death, when we started getting claims that 'The prenup's not valid, he promised X, Y and Z. '"
As per the prenuptial agreement, each of Alan Thicke's children get a share in his 11-acre (4.5 ha) ranch in Carpinteria, California, 75% of his personal effects and 60% of his estate, while Tanya Callau was granted all of the ranch furnishings, 25% of his personal effects and 40% of his estate. She is also entitled to his $ 500000 life insurance policy and benefits from his pensions and union memberships. But Tanya Callau claims that Alan repeatedly promised to leave the ranch to her. Attempts to settle this turn of events amicably failed and hence Alan Thicke's sons were forced to take the legal route. They further added that threatened to expose the matter to the tabloids if they did not succumb to her demands.
However, attorney to Tanya Callau, Adam F. Streisand defended his client and said:
"Tanya Thicke has never threatened to take private family matters public and she never has. It is clear that Alan's sons have chosen this distasteful public smear tactic to bully Tanya, by stirring up the tabloid media, filing a bogus lawsuit, and refusing family mediation. Tanya is still grieving the death of her beloved husband and out of respect for Alan's memory intends to handle his son's false statements privately."
Alan Thicke's hat trick
Alan Thicke had a wonderful career having done innumerable memorable roles in films, TV and TV movies. He was married thrice. In 1970, he married American singer and actress Gloria Loring. He has two sons from this marriage; Brennan Thicke (b. 17th December 1974, diabetic) and singer-songwriter Robin Thicke (b. 10th March 1977). He divorced her in 1986. He entered into a relationship with 17-years-old American actress Kristy Swanson, got engaged to her after two years but they did not seem to go any further from there. He married Miss World 1990 Gina Tolleson in August 1994. Carter William Thicke was born out of this wedlock on 10th July 1997. The couple separated in 1999. The same year, Alan Thicke met Tanya Callau in Miami where she was a model and he a celebrity host. They started dating and got married in 2005. They do not have any children.
On the afternoon of that fateful day, Alan Thicke was playing hockey with his youngest son, Carter Thicke when he collapsed. He was immediately rushed to a private medical center in Burbank. His manager said that he was talking even as he was being wheeled on the stretcher, telling his son to take his photo. Subsequently, he expired in the hospital due to aortic dissection.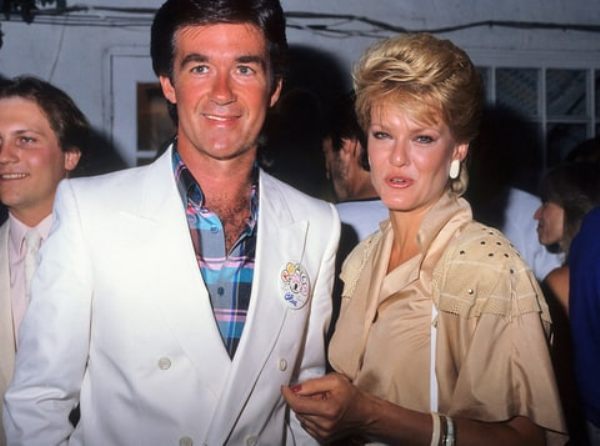 Life of Tanya Callau
Born in 1976 in Bolivia, Tanya Callau came to the United States in the early 1990s to pursue a career in modeling and acting. Her notable role has been that of Tanya in 2004 The Princess Diaries 2: Royal Engagement'. In 1999, Tanya met Alan Thicke at Miami where he came as a celebrity host and she was a model. They started dating soon after and had tied the knot in 2005 at Cabo San Lucas, Mexico. The age difference between Tanya Callau and Alan Thicke was 29 years. Since 2014, Tanya has been part of the reality TV show Unusually Thicke on Canadian TV. She has also been the executive producer of this show. After being sued by her stepsons, Tanya Callau has revealed that the couple were planning for a baby and were waiting for the youngest son, Carter to move out. She had already frozen her eggs three years ago for this purpose.