What is inside Jada Smith's bag? What keeps her marriage going on for so many years? Learn the secrets here!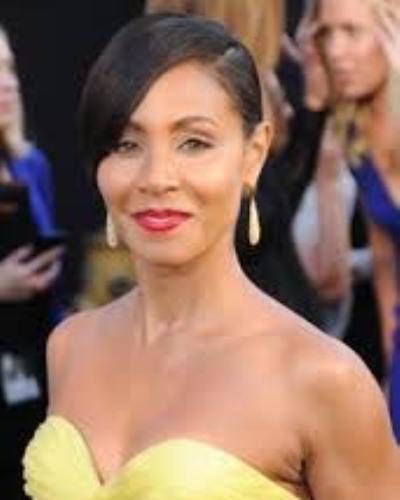 Jada's bag contents
US weekly recently enquired of American actress, Jada Pinkett Smith to reveal the contents of her bag! This is what they found in it!
Jada Pinkett Smith was carrying a bag manufactured by the Italian high fashion brand house, Bottega Veneta. Jada had confessed that she keeps only the essentials in her bag. She also added that she is not a lover of gadgets. The following items poured out of Jada's bag:
A pen and a pad were found in it. Jada said:
"I keep a pen and a pad. I have a little Moleskine and a Precise Grip Pilot pen. My husband is always telling me, 'Use your phone to take notes,' but I just can't. I'm old-school like that."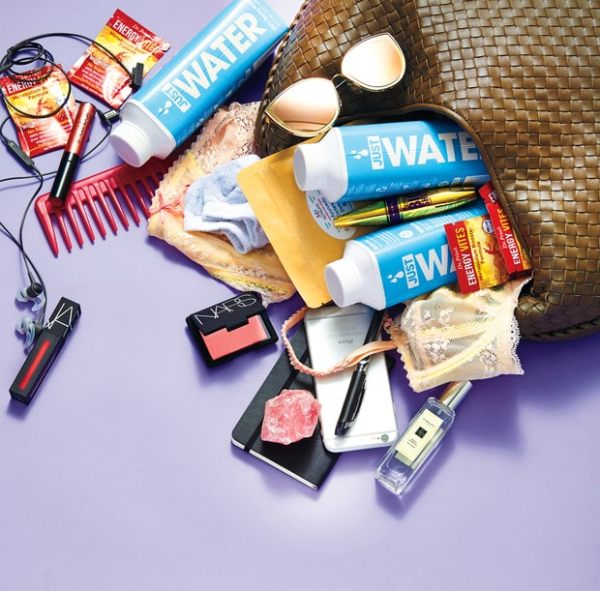 Her bag had a rose-colored quartz. Talking on it, Jada said:
"The most sentimental item I carry is a rose quartz, because my mother gave it to me. She traveled to Thailand and brought it back for me."
3 bottles of drinking water were retrieved from Jada's bag. Jada said this:
"You'll be surprised how many bottles of water I have in my bag. I'm always thirsty, so I have three or four bottles of Just Water. It's like, 'OK, Jada, this is ridiculous.'"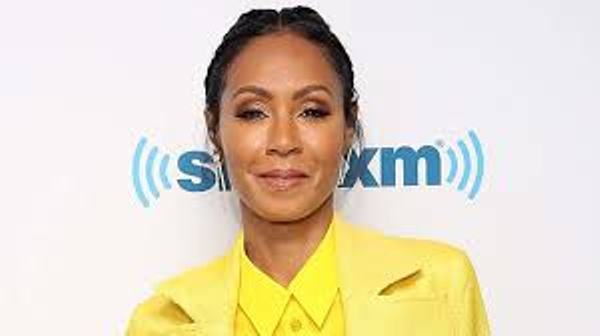 Talking about her sunglasses, Jada said:
"My gold Chanel reflective sunglasses are beautiful. They're for when I want a little flash. I also have these Ferragamo black, circular ones that keep me on the low."
Her bag also contained some Energy Vites packets, a pair of ear phones, a wide-toothed comb, lipsticks, and other makeup items. There were some inner wears also found in her bag.
Remarking on the contents, Jada also said:
"For some reason, I have to carry Ayurvedic's cumin, coriander and fennel tea. It's been in there for a month, and I have never used it once!"
You may like to read Jada Pinkett Smith states that she will never divorce her husband of 21 years Will Smith
The secret of her long lasting married life
The multi-talented actress has been married to actor Will Smith for more than 20 years. They have 2 children together; Jaden and Willow.
Jada also is stepmother to Trey who is Will's child from his previous marriage to Sheree Zampino (1992-1995).
People have rumored that their marriage has been successful since they have an open relationship. Jada had appeared on Andy Cohen's show 'Watch What Happens Live' on Bravo.
She was quizzed by a fan on it. Jada replied:
"Yo, I wish! I wish!"
The talk show host persisted on knowing the secret of her such a successful relationship with Will.
To this, Jada answered:
"I don't know. I mean, I'm baffled, really. Will and I just have amazing chemistry on a lot of different levels. We love to laugh together, we love to learn together, and we just love each other. We just have a good time together. Yeah, I guess that's the secret. Yeah, we just really like each other!"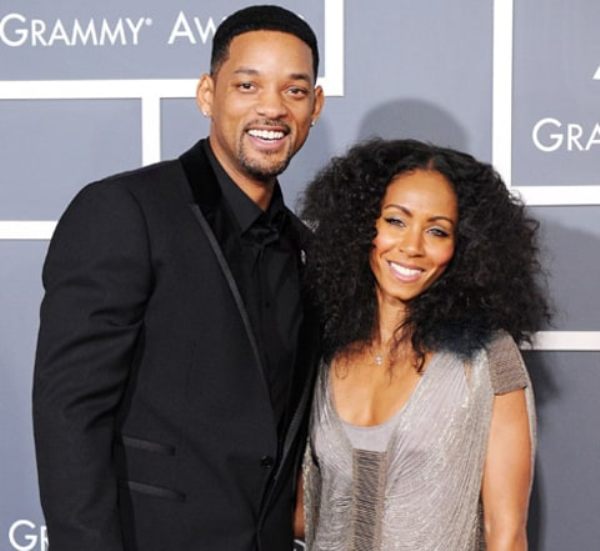 Will with a height of 6 feet 2 inches had admitted in the summer of 2016 that they had taken the help of marriage counseling for their relationship.
Will had told 'The Sun':
"I've done a lot of marriage counselling. What happens in a marriage once you do counselling, the truth comes out. And you sit across from your wife and you've said all of your truth and she has said all of her truth."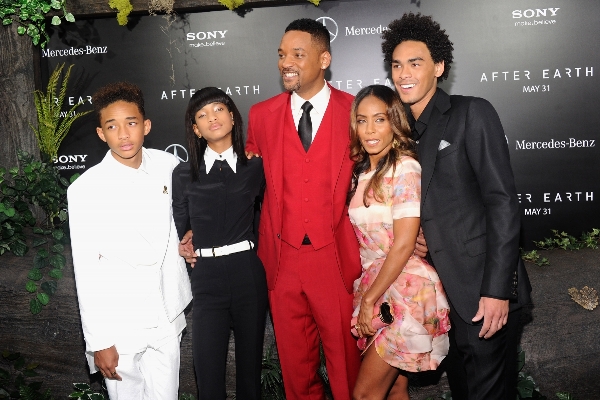 He had added:
"You look at each other and you can't imagine you could ever possibly love each other again now the truth is out. It creates a dark moment. But for me it's the dark before the dawn. When the truth comes out and people have to say who they are and what they think, you get to know who they are. I think that's the cleansing before you get to the other side that is understanding and moving forward in our relationship."
Definitely, couples need to take a lesson from Jada and Will and take some effort to salvage the relationship with the one whom they once loved!
Also read Jada Pinkett Smith Accused Of 'Starving' Her Daughter Willow Smith?
Short bio on Jada Pinkett Smith
Jada Pinkett Smith is an American actress, dancer, singer-songwriter, and businesswoman. She has appeared in more than 20 films in a variety of genres, including 'Scream 2', 'Ali', 'The Matrix Reloaded', 'The Matrix Revolutions', 'Madagascar', 'Madagascar: Escape 2 Africa', and 'Madagascar 3: Europe's Most Wanted'. More bio…