Whereabouts Of The Bachelor 2023's Zach Shallcross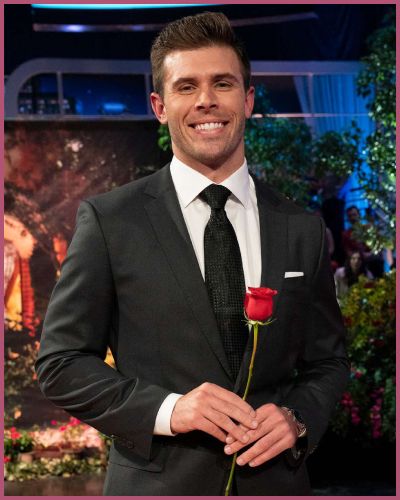 Starting out as a contestant on season 19 of 'The Bachelorette', Zach Shallcross is the lead of season 27 of 'The Bachelor'.
He works as a tech executive at Oracle.
---
Zach Shallcross on 'The Bachelorette' and 'The Bachelor'
Zach Shallcross was selected as the star of ABC's popular reality dating show after competing on season 19 of The Bachelorette. However, this time, the power of the rose will be in his hands when the season premieres on January 23.
His whirlwind romance with Rachel Recchia, where his initially beautiful romance abruptly took a turn for the worse during The Bachelorette's Fantasy Suite episode, precedes the 26-year-new old's adventure to love on The Bachelor.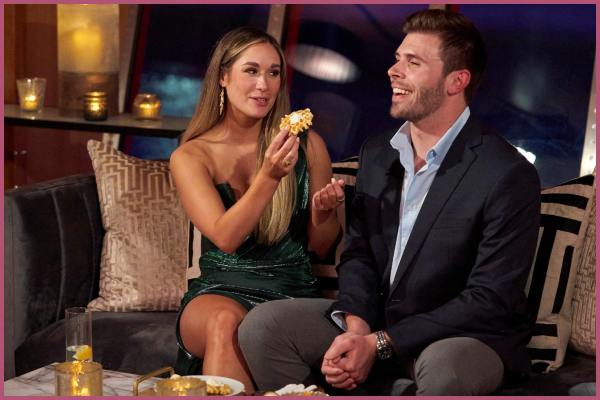 He told host Jesse Palmer:
"A major concern was my age and she wasn't sure if I was ready to commit because I'm 25." while pointing out that Recchia is 26. 
After the ending of the season wrapped, Zach opened up to PEOPLE. He said:
"I don't think that there's anything where there's an age limit on when you decide you want to fall in love and get married. If you are ready and you feel well equipped with yourself, you love yourself, you trust yourself and you want to share that with someone else, it doesn't matter how old you are."
Moreover, prior to The premiere, Zach revealed that it is the most emotional season of the show ever. He revealed:
"It might not be the most dramatic season, but it's the most emotional season that they've ever had. But that's not to say that this season will not have some drama. There's no shortage of drama."
Zach Shallcross: Age, Parents, Family, Education
Zach Shallcross was born on July 31, 1996, in Fullerton, California, to parents Chapman and Megan Shallcross. As of 2023, his age is 26. His younger sisters are Sammy and Payton, and actor Patrick Warburton is his uncle. Prior to his retirement in 2020, his father Chapman served as fire captain of the Orange City Fire Department.
Shallcross attended California Polytechnic State University in San Luis Obispo for four years while playing football and earning honors after graduating from Servite High School in 2014. He earned a business administration degree from Cal Poly in 2019.
Also, read: The Bachelor's Christina Mandrell Movies, Net Worth, Real Job, Relationships, Daughter
What is the real job of Zach Shallcross?
Shallcross is a tech executive. Zach has worked at Oracle, an Austin, Texas-based provider of IT services and consulting, since 2021, according to his LinkedIn profile. In 2019 Zach began working at Oracle as a Cloud Technology Consultant.
In August 2020, he received a promotion to the position of Cloud Technology Account Executive, and he began working in his current position in September 2021.
According to Zach's LinkedIn profile, he closed cloud infrastructure deals totaling $1.5 million in his present position. Zach's Linkedin profile stated,
"My role consists of strategically helping business in Houston enhance, extend, and leverage their current software, platform, and infrastructure while educating them on what Oracle's portfolio has to offer."
The average salary of an account executive at Oracle, according to Glassdoor, is $273,280.
How much money does Zach make from 'The Bachelor'?
to Reality Steve, Bachelors and Bachelorettes currently make $100,000. Zach Shallcross' Bachelor pay hasn't been made public, but it's widely assumed that she's also received $100,000, which would cover her time as the Bachelor for two to three months of filming as well as press as the season airs.
Jason Tartick, Colton Underwood, and Blake Horstmann, contestants from Season 14 of The Bachelorette, claimed in a podcast in May 2021 that they had all been offered $100,000 to play The Bachelor. Although the majority of Bachelors and Bachelorettes these days earn at least $100,000, this wasn't always the case.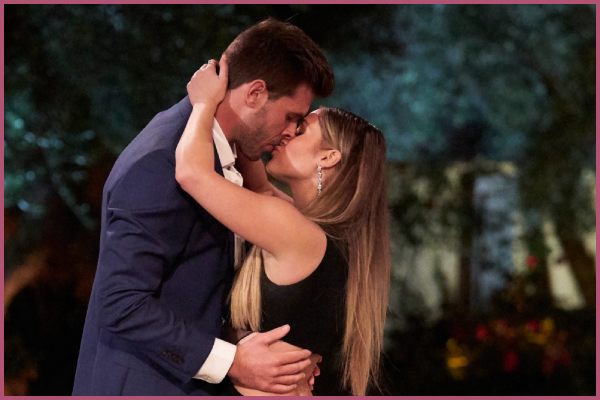 Like in most careers, some Bachelors and Bachelorettes have been successful in securing higher salaries than other leaders. Additionally, some earned less than the norm. In a previous interview, Dean Unglert, a participant in The Bachelorette season 12, said he had been offered $75,000 to be The Bachelor.
With a salary of $250,000, Emily Maynard, the season 8 Bachelorette in 2012, is frequently mentioned as one of the highest-paid Bachelors or Bachelorettes.
You may also like to read: Who Is The Bachelor's Katherine Izzo? Her Real Job, Age, Instagram, And More!