The whirlwind relationship! YouTubers Tana Mongeau and Jake Paul who began dating two months ago are getting married!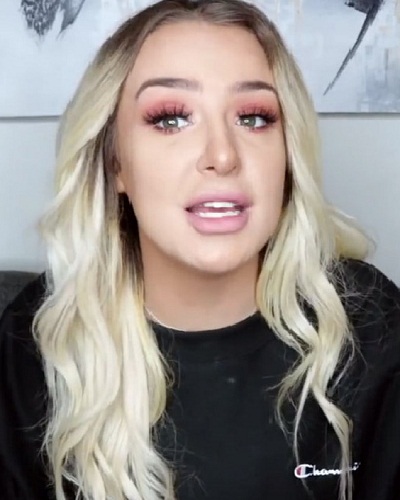 Everyone is shocked.
YouTubers Jake Paul and Tana Mongeau are set to be married.
They started dating just two months back and now are already soon going to say I do to each other!
---
Update: Jake and Tana are divorced after a year of getting married in January 2020. The couple married on July 28, 2019.
Tana Mongeau and Jake Paul and their upcoming wedding
YouTubers Tana Mongeau and Jake Paul shocked their fans and everyone when they announced that they are going to be married soon. People had their doubts.
Even Jake's brother Logan Paul was, suspicious and thought it was a rumor and not true. But he too has now come around to the idea.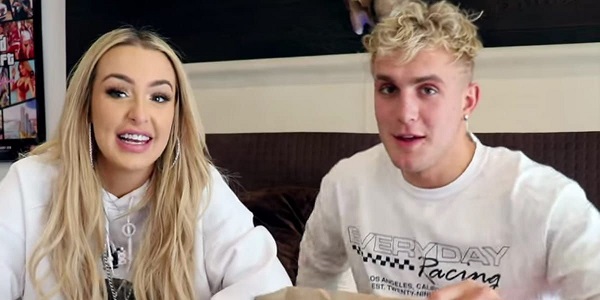 The couple will soon walk down the aisle together. It will be the internet's most bizarre and strange wedding. It will be live-streamed on MTV and hence everyone is invited for this special day and can attend it.
The wedding details – Tana Mongeau weds Jake Paul
The wedding will be a lavish one in Las Vegas. The two are going to read their own vows. Tana joked:
'Imagine if we had a ghost-writer for our vows, that would suck.'
Jake said:
'Yeah I learned what vows are a couple of hours ago. Mainly two days ago, because my parents got divorced.'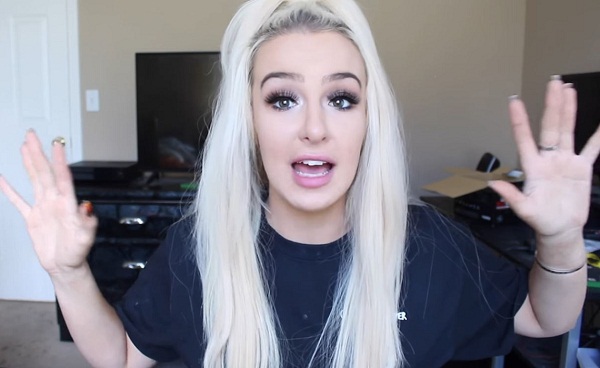 The elder brother Logan would be the best man at his wedding of Jake. Jake, 22 stated:
'It's my brother, unfortunately. He is my best man. He is my best man and I love him. He's quite the guy. He's the best, man!'
Talking about the bridesmaids,  Tana said:
'I think it's good we took the non-traditional route of having some of the girls in his life be my bridesmaids and some of the guys in my life be his best men. It's a super collaborative thing which is cool,'
The wedding will occur at the Graffiti Mansion followed by a reception at the Sugar Factory. It will cost $500,000. Jake confessed:
'There's a lot going on. You have to start making decisions, like do you want raspberries at the wedding or strawberries?'
Jake Paul and Tana Mongeau – the relationship
The couple knew each other for the last two years. They had also dated earlier. At this year's VidCon,  Jake surprised Tana on stage and recited an X-rated poem for her.
He said:
'The day I met Tana, she ate my banana,'

'Two years later we turned into "Jana."

'No more broads in Atlanta, no more girls caught on camera. I'm loyal to you and all the spray Tanas.'
The couple announced that they engaged on Tana's 21st birthday.
But in between,  Jake dated Erika Costell and Tana had a relationship with Bella Thorne and Brad Sousa. Jake and Erika sit last November and Tana and Bella and Tana and Brad also broke off. And Jake and Tana again came close and became a couple.
Source: Metro UK