Who are the first female and male accusers of R. Kelly accusing him of underage sex!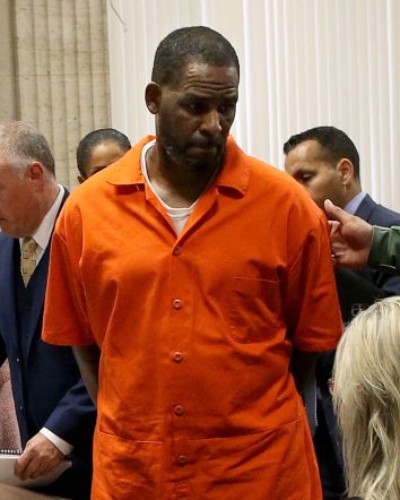 Jerhonda Johnson is the first witness of the R. Kelly case who was indulged in physical relations when she was just 16 years old
A man with the pseudonym Louis is the first male underage victim of Kelly
Kelly is charged with a single count of racketeering and eight counts of violating an interstate anti-sex trafficking law
---
Jerhonda Johnson is the first witness in the sex-trafficking case of R. Kelly. She returned to the witness stand on 19th August 2021 on the second day of R. Kelly's sex-trafficking trial in New York.
She was questioned by the defense lawyer which was: Was she 'stalking' the R&B star she so admired when she was a teenager in 2009?
The defense lawyer Deveraux Cannick asked her whether she remembered once telling someone she drove by Kelly's house "over 30 times"? Johnson said that she didn't.
Likewise, she was asked if she remember having a video recorded of herself waiting outside of Kelly's home? She did not remember that and was asked if she recalls how many times she waited outside of his home? She recalled that it was at least once.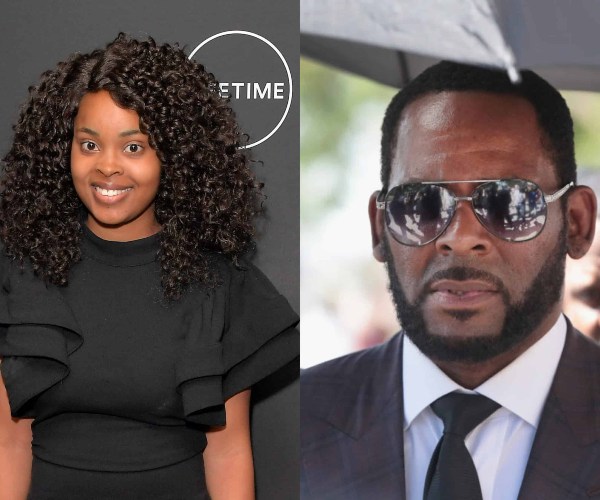 More on the first female victim
When asked Jerhonda denied that she does not hope to be in a relationship again with Kelly. Similarly, Jerhonda also detailed the control impulses of Kelly and how she had to ask for permission and was not allowed even to use the bathroom when she was staying at his house.
Likewise, she revealed that the longest she went without using the bathroom was for three days. Jerhonda read her journal aloud in tears revealing what had happened the last time she saw Kelly at his Chicago-area home in 2010. She started weeping.
Previously, she had told Kelly that she was 19 years old but revealed her actual age on the day they had sex for the first time. Johnson revealed that R. Kelly called her a silly b—- and slapped her a few times.
Also, she revealed,
"I felt uncomfortable. I felt like it wasn't right, that I should tell him my age. He asked me, 'What is that supposed to mean?' and told me to tell everyone I was 19 – and to act 21,"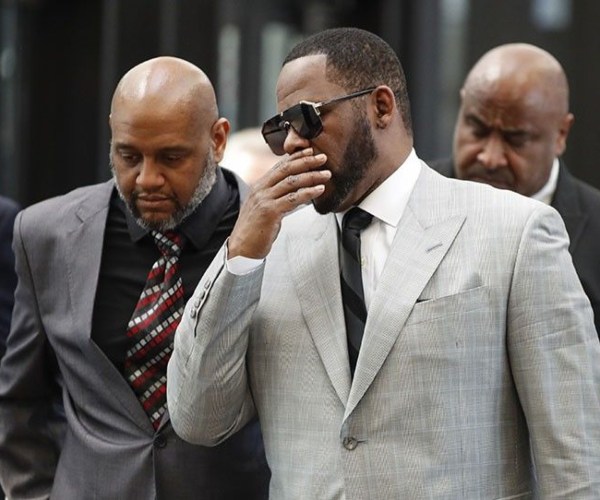 Also read Singer R Kelly was arrested again in Chicago by NYPD and Homeland Security officers on fresh charges of sexual offense which now includes sex trafficking!
First Male accuser of R Kelly
On the eighth day of the trial of R. Kelly, a man under the pseudonym Louis came forward to take a stand against the singer. He revealed that he was just 17-year-old when Kelly made sexual advances on him. He was promised to help in his career if he was engaged in sexual acts.
Louis became the first male to testify in the case as only females were the accusers. But Kelly has been denying the accusations made against him and has not pleaded guilty to the charges against him.
It is known that Kelly and the victim met around 2006 when he was a senior in high school. He was working at a McDonald's in the Chicago area.
Kelly gave him and another worker his phone number while in the drive-through line. Louis's mother called the singer in hope that he could help further his son's musical ambitions. They were invited to a party at his mansion where Kelly suggested Louis come back to other parties alone.
More on the first male victim
Louis then traveled to his studio twice and the first sexual encounter came after the singer invited Louis under a similar guise. Kelly asked him if he had any fantasies involving men. They continued to meet and the singer started addressing him as his little brother.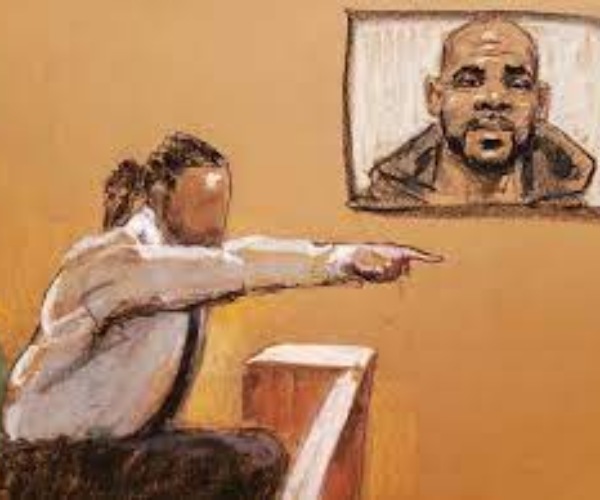 Kelly also had sexual encounters with Louis's 16-year-old friend who was underage. He asked them to touch each other sexually which they refused. Their interactions continued for several years.
The accuser Louis recently pleaded guilty to attempted bribery for offering money to a potential witness against Mr. Kelly if she agreed to stop cooperating with the government.
Also read The default judgment! Sexual assault accused R Kelly misses a Chicago court hearing and loses the lawsuit!
Short bio on R. Kelly
R. Kelly is an American singer. Kelly is also a songwriter, producer, and multi-instrumentalist.
He won Grammy Award for 'I Believe I Can Fly' three times.
He is a former member of the 'Public Announcement' R&B group. Read more bio…