Whitney Cummings ends her engagement with Miles Skinner!
Whitney Cummings and her boyfriend Miles Skinner engaged one and a half year back. But now some differences and problems have crept up in their relationship and they decided to end it all. She is single again!
Whitney Cummings and Miles Skinner end their engagement
The comedian, Whitney Cummings, 37 has split from her fiance Miles Skinner. She revealed this on the podcast Good For You. Whitney said:
"I am not wearing an engagement ring,"

"I am no longer engaged. Nothing nasty, no drama. It just wasn't — I feel like nobody will believe me — I truly just was not ready to plan a wedding, the whole thing really overwhelmed me."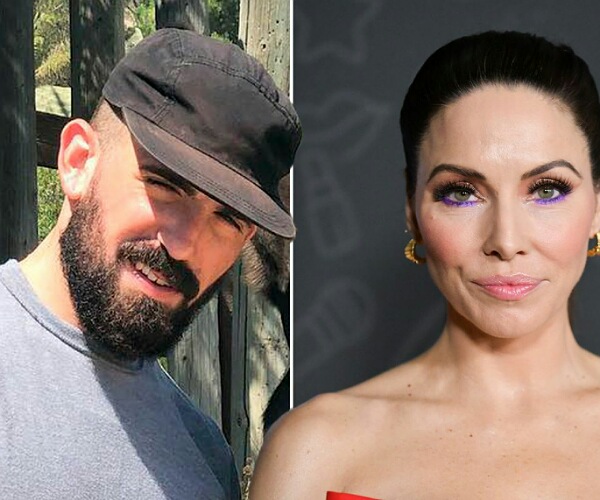 There was no other statement from her on this matter.
The added complications
The mother of Whitney Cummings had developed a massive stroke in 2019 and this further added to her stress. Whitney explained on 5 February 2020 on the podcast:
"My mom is in bad shape health-wise. The idea of planning was just really overwhelming and kind of sad to me. I feel like planning a wedding should be fun and not a complete bummer."
Whitney also had some financial difficulties. Talking about it, she told US Weekly earlier:
'With everything that's going on, it's expensive. I don't want to be that person who does the sponsored wedding and like have to do that … I'm trying to find a way to do it. We'll see.'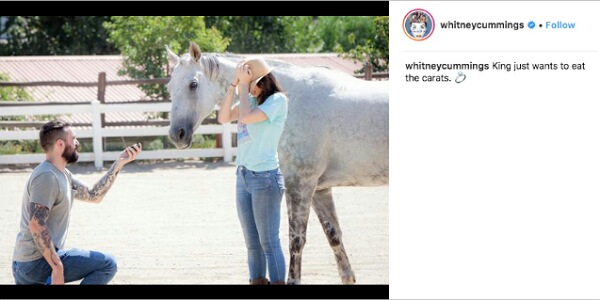 Whitney's relationship with Miles Skinner
The couple, Whitney and the creative director Miles met in the year 2017. They began dating sometime later. In November 2017, she told Conan O'Brien:
'I'm in a good relationship now, it's been going on for 10 months. We met on the internet,'
And in 2019 on her 36th birthday in September, Miles proposed to her. It was a surprise proposal in front of her horse friend,  King. And Whitney had shared the great news with her one million Instagram fans. At that time, Whitney had joked on her Instagram:
"Today I got engaged. I handled it great!"

"This just goes to show that if you work on yourself, trust your gut, and keep your ego in check you too can find love on a dating app."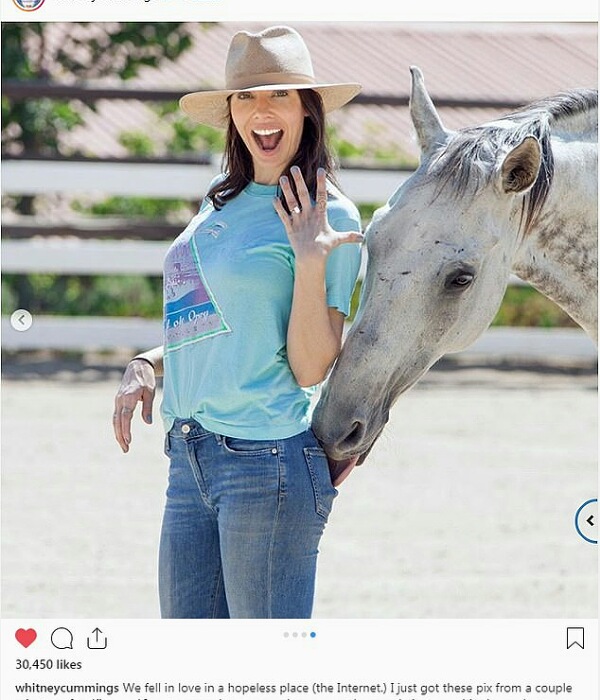 But last November she spoke to US Weekly about their wedding plans. She stated that she has put it on hold. She had said that she was stressed about it and would give it some more time. Whitney told them:
'Yeah, you know, it's stressful [planning a wedding],' 
And in 2019 came her mom's stroke and the release of her fourth comedy special called Can I Touch It? on Netflix. All these were too much for her to handle alone. She was overwhelmed.
Short bio on Whitney Cummings
Whitney Cummings is an American comedian, actress, and producer who is well known for starring in Whitney', creating '2 Broke Girls' and writing, producing the revival of 'Roseanne'. More info… 
Source: Page Six, daily mail UK