Whitney Port, American TV Personality is very honest about her sex life and pregnancy! Says, "I Love My Baby But I Hate My Pregnancy."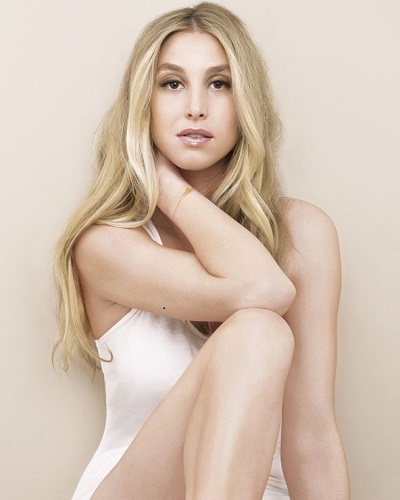 It has been said that honesty is always the best policy. Whitney Port, an American television personality, fashion designer, as well as the author has been honest regarding her sexual life. She didn't hesitate to reveal about her sex life during her pregnancy. She had clearly declared about how she sexually feels during her pregnancy.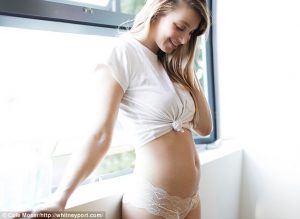 What did Whitney Port declare about her sex life about during her pregnancy time?
Whitney Port opens up about her sex life while pregnant. She openly claims about her feelings and thoughts during her pregnancy. Moreover, she shares more about her sex life and her sexual feeling while pregnant. She admits that her sex life has changed after she became pregnant. It isn't what it used to be.
She says that she is putting her sex life on pause because she doesn't have such desires while pregnant. Whitney Port, who is married to Tim Rosenman said that she felt the lack of confidence about her figure. This is why she wants to pause her sex life. She claimed in media that while pregnant getting intimate 'is so not for me'.
"I feel so uncomfortable with my body that I can't get into the mood. Like, I can't feel sexy."
While asked about what does she do in the bedroom with her husband, Whitney says that she and her hubby Tom do 'other things' in the bedroom.
Whitney explains that:
"I think if I was one of those pregnant women that loved it and was confident, then he'd be into it."
What may be the reason for Whitney to not have any sexual interest during pregnancy?
The main reason for Whitney not having an intimate feeling while pregnant is that she is not very comfortable with her body figure. She just couldn't get into the mood and describes as "Like, I can't feel sexy.'
When people asked Whitney Port about her body figure if she liked the pregnant body structure, she replied that:
"No, because I don't. I think if I was one of those pregnant women that loved it and was confident, then he'd be into it." Ultimately, the MTV star confessed that her lack of confidence has turned him off."