Whitney Port: The Bliss to 'Blues', her pregnancy diet, her wedding and her honeymoon! Know it here!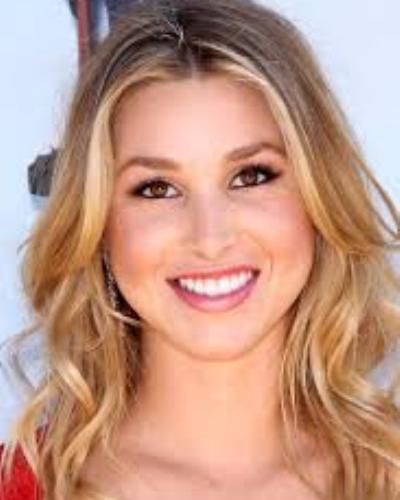 Not an easy affair
The American TV personality and MTV star Whitney Port tied the knot with producer Tim Rosenman on 7th November 2015.
In February 2017, the couple announced that Whitney Port was pregnant with their first child. The couple was elated.
But Whitney Port has been suffering from morning sickness, easy fatigability, food aversions, weird food cravings, and a bloody nose.
She also has become oversensitive due to the extra hormones in her body. In an interview given to 'Today', she shared her experience. She was frank in her disclosure.
She said:
"[I always thought] pregnancy was this exciting, beautiful, wonderful, magical thing until I experienced my own, and it wasn't all of that."
The 32-year-old mother-to-be admitted:
"I love my baby but I hate my pregnancy," 
She said that her mother was upset with how she was handling her new state and gave her a scolding.
Hope that 'This Bliss to Blues' phase ends soon for Whitney Port and turns to a 'new green' in her life!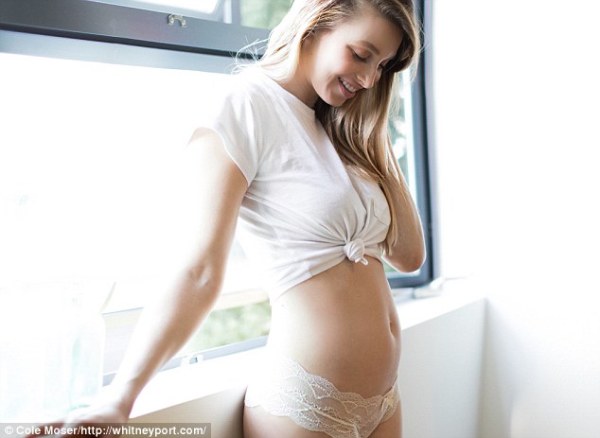 Whitney Port's new menu card
Whitney Port has been experiencing frequent and more hunger pangs and odd cravings since her pregnancy. She feels that she had never given much thought to her breakfast in the past but now it has become an essential part of her.
She has to take more quantity of healthy foods now. So she consumes cereals with banana, bread, and cheese in the mornings. Some days she takes fresh fruit with yogurt and granola. She feels that in spite of this, she feels hungry all the time.
For the hunger pangs in between meals, she takes some high-energy-yielding fruits such as plums or nectarine. She feels that her likes for food substances have also changed and her cravings are unpredictable and quick to come.
Hence her lunch varies upon her feelings for that particular day but she tries to eat healthily. The dinner she prefers to have with her family which the couple cook together.
She takes the usual proteins and has increased the carbohydrates for the night meal. She takes portions of rice or potatoes for starch. She takes loads of vegetables and salads to make her meals wholesome.
Whitney Port is definitely taking all steps to cope up with her pregnancy in the right way.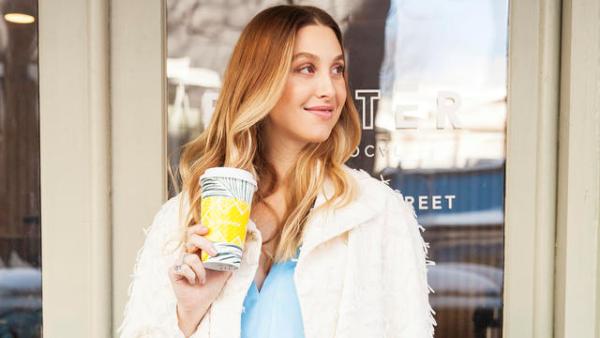 The great wedding and the lovely honeymoon
Whitney Port's wedding was a special and memorable affair for the couple. It was held in Palm Springs, California. The wedding dress was unique and designed by Whitney Port in collaboration with the Beirut-based label, Ashi Studio.
Whitney Port had derived the inspiration for her special day dress from a dress she saw at the recent couture collection.
Mohammad Ashi mentioned to Weekly:
'It was inspired by a vintage chandelier from Venice and Florence"
The dress was so made that it had a short front and a long train. The top consisted of a lacy and beaded design. The bridal gown of this fashion designer was a stand-out and she had adorned the minimum of branded jewelry.
You may like to read Whitney Port Pregnant with husband Tim Rosenman's child!! Along with her Former Co-Stars! Jokes About the 'Hills' Baby Boom: You'd Think It Was a 'Master Plan'
The ecstatic couple had said:
'We really always knew we would end up together and now we can start a new amazing chapter in our lives.

'The wedding was everything we hoped it would be and will cherish the memories for the rest of our lives.'
Tim and Whitney had started dating each other in 2012 and in November 2013 Tim proposed to her. They were married in November 2015.
Post-marriage, the couple flew off to the dream destination Fiji for their honeymoon. They enjoyed themselves on the beautiful uncluttered beaches. They were put at the Royal Davui Island Resort.
They enjoyed their food at the table on the balcony of their hotel room. A fruit-laden tray and a bottle of champagne with 2 glasses were photographed and posted by Whitney Port on her Instagram. Their married life is going great and we wish it to remain a blissful one.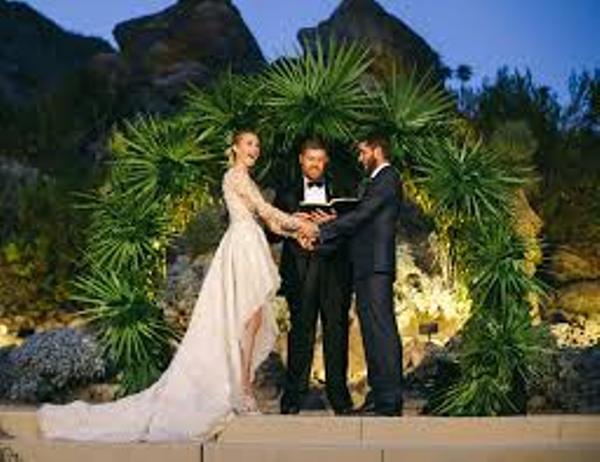 Update on Whitney Port pregnancy
She has given birth to son Sonny Sanford Rosenman in July 2017.
Also read Pregnant Whitney Port Revealed which of the Former Hill Co-star she will be Going for Baby Advice! Find out!!
Short bio on Whitney Port
Whitney Eve Port is an author, an American television personality, and a fashion designer. She is also a producer, well-known for The Hills, The City, and MuchMusic Video Awards. More bio…