Who Are 'Extreme Sisters' Anna And Lucy DeCinque Dating?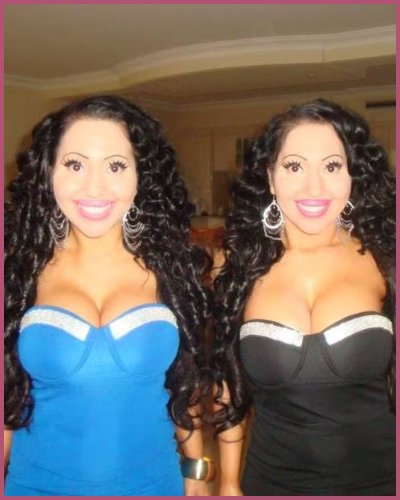 Anna and Lucy DeCinque are the epitomes of 'Extreme Sisters'.
The identical twin sisters have been dating the same guy, Ben Byrne for 11 years and are planning to get married.
They also intend to get pregnant together.
---
'Extreme Sisters' Anna and Lucy DeCinque have been dating the same guy for 11 years
Anna and Lucy DeCinque are identical twin sisters from Perth, Australia. The twin sisters have been dating Ben Byrne, an electrical mechanic for the last 11 years. The 'throuple' live together, along with their mother, Jeanette.
Explaining the strange relationship, Jeanette explained to Fox in April 2021:
"Lucy is always on the left side, Anna is always on the right, and Ben is in the middle."
Moreover, the twin sisters also explained further about their sleeping regulations:
"It's a separate king-size bed, bigger than a king-size — about an inch bigger … Maybe six inches bigger".
The 'throuple' even remains in bed together while Ben is being intimate with one of the sisters. Lucy further explained on this matter:
"Yes, that's it. That's all we're saying. We're never apart. That would never happen. There's no jealousy in the relationship. If Ben kissed Anna, he will kiss me."
How did the 'Extreme Sisters' meet Ben?
Anna and Lucy DeCinque met Ben through Facebook after being convinced by a mutual friend of theirs. As a fraternal twin himself, their friend thought they would hit it off and it's safe to say they did.
In an interview with The Sun, Lucy explained:
"We were upfront that we came as a package, and he insisted that was fine with him. Being a non-identical twin himself, he said that he understood our bond." 
The twin sisters are also pretty uncompromisable in the fact they must share a partner always and that has always been the case. If it's any different, it will 'destroy' the sisters. Lucy revealed in an interview with Fox:
"We had separate boyfriends in the past and it did not work. We always have to have the same partner. When we had separate partners they always tried to separate us. It destroyed everything because we never want to be apart. For us sharing a boyfriend, it's a lot easier for our lives."
She continued:
"We want to live like one person. We need everything to be identical: our clothes, our makeup. I need to follow her wherever she goes so if she walks into the next room, I have to. We have to do the same steps, too."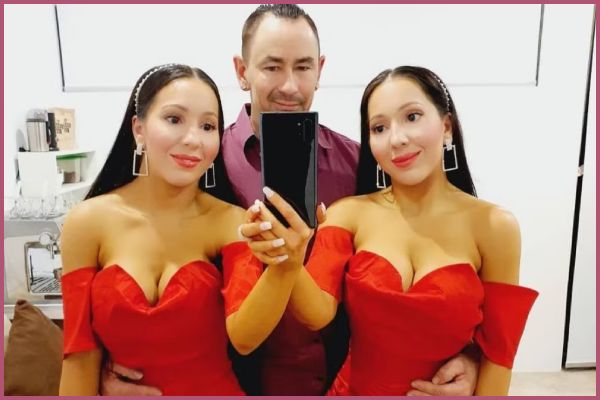 Read more: '90 Days Fiance Star' Alina Kozhevnikova Fired By TLC Over Racist Posts
Anna and Lucy DeCinque want to get married and have kids together with Ben
On their TLC show, 'Extreme Ssisters', the twins recently revealed that they would marry Ben if that was legal.
They said:
"We've been with our partner Ben for eleven years. The three of us are happy, we've found our soul mate, we've found our rock, our best friend."
They added:
"If we could, we will marry Ben. If it's possible. We should be able to marry the same man, there really shouldn't be a law."
The sisters also think it was unfair that they were being judged and they were very happy with their commitment to their partner.
Regarding kids and pregnancy, Lucy revealed that they want to be pregnant together with Ben's children. Lucy said to Fox:
"If I get pregnant, I would like Anna to be pregnant because we want to experience pregnancy together, so that's Ben's job. It's going to be hard. But there's treatments and new technology out there that would help us."
What is the net worth of Anna and Lucy DeCinque?
The twin sisters can easily make around $45,000 a year from their YouTube channel. Their large Instagram following is also probably contributing to their income, as influencers with a similar following to the twins often earn $50,000.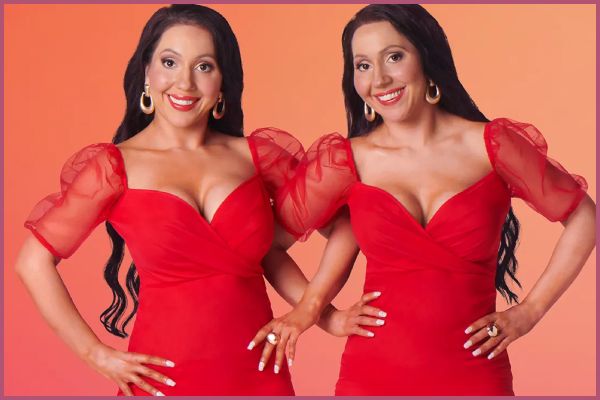 In reality, each sponsored post would bring in between $500 and $2000 for a creator like them. Depending on the type of message required, the DeCinques provide three different types of Cameo services for $10, $200, and $700 respectively.
Moreover, it's been said that TLC pays the cast of "Extreme Sisters" between $10,000 and $30,000 per episode. All things considered, the estimated net worth of Anna and Lucy DeCinque is about $1.5 million.
You may also like to read: Who is TLC's Shauna Rae? 22-year-old star of TLC stuck in the body of an 8-year-old