Who is Banksy? Know about this secretive and controversial street artist of the UK!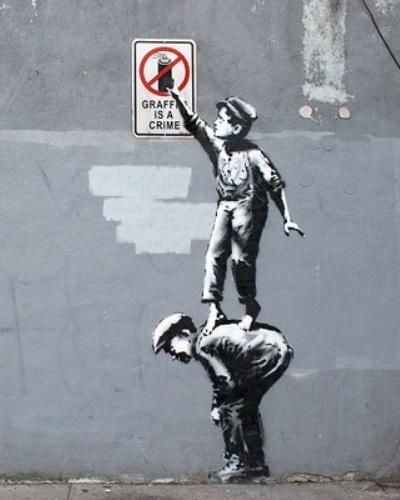 Banksy is a British street artist. He is a political activist and film director.
He calls himself Quality Vandal since he is known to paint city walls with pictures of controversial nature.
---
The anonymous street artist-Banksy
1. It is suspected that he has painted the picture of a migrant boy in a jacket holding a burning neon pink flare just above the water level in Venice just before the prestigious annual art exhibition called Venice Biennale.
2. He is a Bristol native but he is anonymous. His exact name and identity are not known. Some state that he is Robin Gunningham and hence some refer to him as, Robin Hood.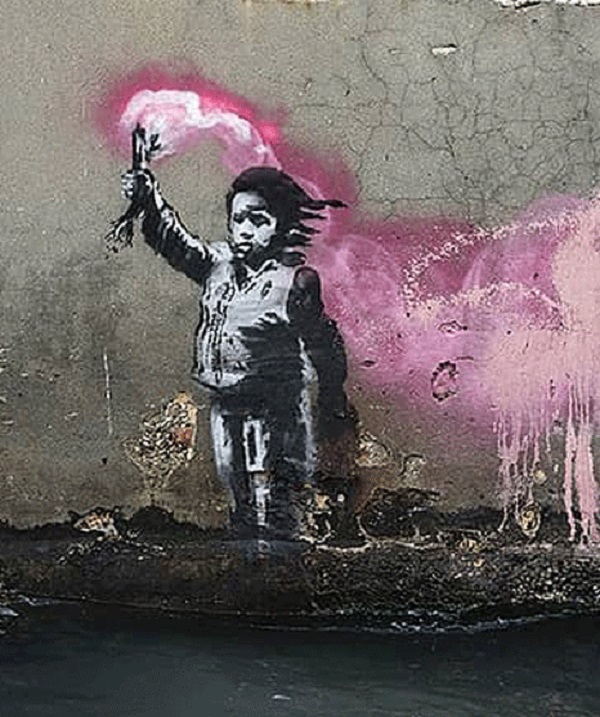 People describe him thus:
"white, 28, scruffy casual – jeans, T-shirt, a silver tooth, silver chain and silver earring. He looks like a cross between Jimmy Nail and Mike Skinner of the Streets".
He was supposedly born in Yate near Bristol on 28 July 1973.
3. He started at age 14 and is a school dropout. He was behind bars for some time for a petty crime. Hattenstone states that since graffiti is illegal, he has to hide his true identity. He is in London since 2000.
Banksy and his art and creative work
4. There is satire and dark humor in his works. These are mostly in public areas but some are non-public and sold in exhibitions. Some of the walls on which he painted have been removed by the owner and sold for a good sum of money. His work also has a lot of slogans in it.
5. He is said to have been a member of the Mexican revolutionaries' soccer team in the past. He was the goalkeeper of the Easton Cowboys and Cowgirls football team in the 1990s. In 2001, he toured with the same club and visited Mexico.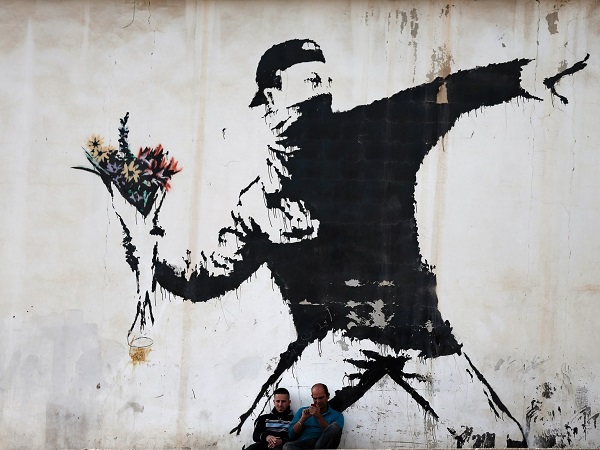 6. Banksy has duplicated the works of other artists by using unusual paint materials. He mostly uses stencils. One of his prominent artworks was on the exterior wall of a social club in Eastville. It was Gorilla in a Pink Mask. It remained there for over a decade until the premises were sold to a Muslim cultural center. After this property transfer, the painting was erased.
7. He created fake pound notes with Princess Diana's picture on them in place of Queen Elizabeth II. He had also once painted on a wall on the Palestinian side of the West Bank.
Click to know more about Coronation Street actor Alex Bain splits from his girlfriend Levi Selby just five months after the birth of their daughter!
Banksy's other works
8. His book Banging Your Head Against a Brick Wall' was published in 2001. He launched his second book Existentialism in 2002. He also has a self-published book called 'Wall and Piece'.
9. He released his documentary called Exit Through the Gift Shop' in 2010 and it bagged an Oscar nomination.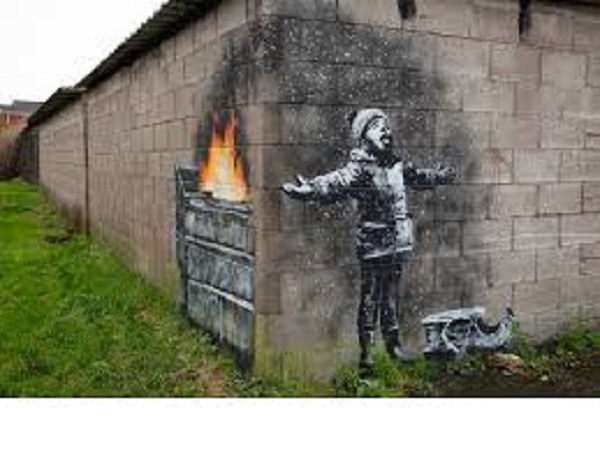 10. He works for the migrants and animals. His works also include rats, apes, policemen, soldiers, the elderly, and children. He contributes to charity for research into eye diseases and the restoration of sight to the blind.
Click to know more about Julia Michaels singer, performer, and songwriter has co-written for many world famous artists. Also with a strong solo career!
Source: standard UK, Wikipedia