Who Is CZN Burak? An Update on His Health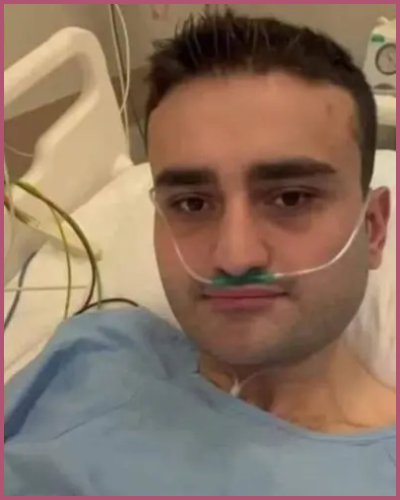 CZN Burak is a Turkish chef famous for his Turkish and Syrian cuisines.
As the rumor is spreading around he is not suffering from a brain tumor.
Despite his illness, sudden weight loss, and hospitalization he is not diagnosed with any severe diseases.
---
CZN Burak, 28 is now doing great! Off the rumors, he is not suffering from any diseases or brain tumors.
Burak has posted an image of him being in the hospital on his social media lately. This news has taken his fans disheartened after learning the heartbreaking news which is, fortunately, a rumor.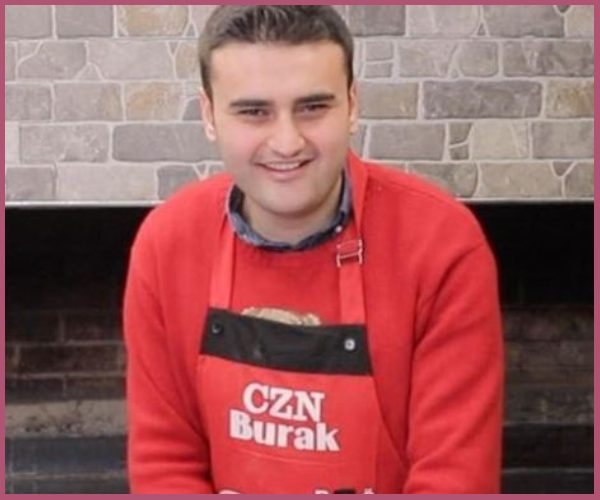 The fans of the Turkish chief from all over the world have been wishing for his speedy recovery from the illness. And God listened, he is fine now and posting happy stories on Instagram unlike his photos in hospital.
Severe assumptions regarding his critical health conditions were made but he confirmed,
"Hello everyone thank you very much for your good wishes there is no bad situation please don't pay attention to baseless news and posts thank you I'm glad to have you The most beautiful bond is love."
Who is CZN Burak?
CZN Burak is a Turkish chief who runs his restaurant chain called Hatay Medeniyetler Sofrası. He was born as Burak Özdemir on March 24, 1994 hailed from Hatay Yayladağı Yoncakaya village in Turkey.
His food content and massively large cooking style made him a social media star, and internet celebrity. He has not only mastered Turkish and Syrian cuisines but also other like Arabian and Anatolian cuisines.
In her early days, he started opening a kebab shop together with his father who has experience as the owner of a textile company, Hatay Medeniyetler Lokantası in Aksaray, Turkey.
Also, Read Health Update! Why Bodybuilder Calum Von Moger is hospitalized?
CZN Burak- Journey to Fame
Burak Ödemir got spotlighted for his food videos which garnered him massive followers on Instagram, and TikTok. Instagram has attracted a large following of 34.3 M and in TikTok as well he has 56.8 M followers and over 1.1 Billion likes as of reporting.
CZNBURAK Taksim, CZNBURAK Aksaray, CZNBURAK Etiler, CZNBURAK Dubai, and CZNBURAK Qatar are the five restaurants he owns round the globe.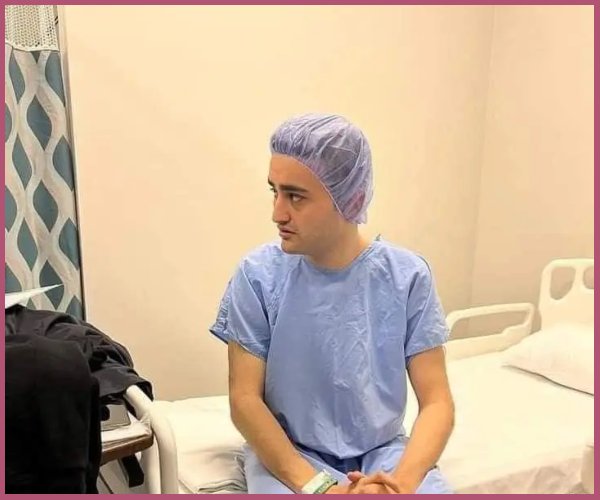 Likewise, his unique cooking style of preparing enormous quantities of food from the same size plate got him fame overnight. Burak is indeed an amazing cook, who got amazing fame from the public and gained a huge fan base with his cooking style.
What happened lately, an update on his health?
CZN Burak took over his official page to announce that he is completely doing fine and as expected the news of his brain tumor is a complete nuisance rumor.
The President of the country UAE where he is currently living, Sheikh Khalifa Bin Zayed however, has passed away on May 13, 2022.
Also, Read The gorgeous one, Hazal Kaya is expecting a baby! The Turkish actress married Ali Atay recently!