Who is Miss Tommy? Know about her age, husband Ben Udran, makeup line, social media, biography
Miss Tommy is an Instagram star and makeup artist. Tommy is a beauty blogger with her makeup line called Tommy Cosmetics. She is well known for a huge amount of subscribers on her YouTube channel.
What is the age of Miss Tommy?
Miss Tommy was born on 22nd April 1990 in Israel. At present, she is 30 years old. She attended Sapir academic College in the year 2014.
She graduated from there in the year 2017. Tommy has studied accounting, international marketing, marketing research, and project management.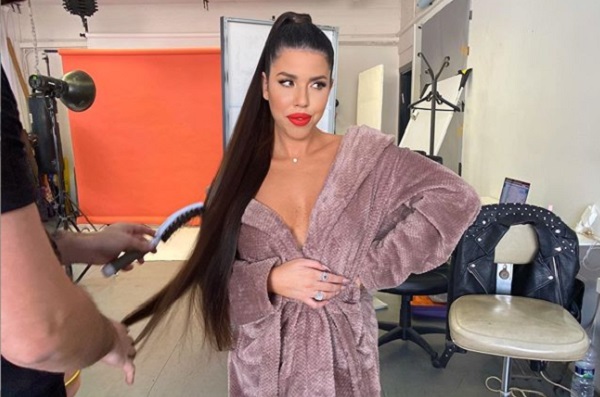 Tom-Bar wished her father on his birthday on 14th July 2020. She knows three languages which are English, French, and Hebrew.
Tom-Bar revealed,
"I used to live in Australia for 2 years and that's where I found my passion for makeup and beauty! I discovered the whole world of YouTube back there. When I got back to Israel, I noticed that there were not that many YouTubers. I figured I had so much to give and share, I decided to open a beauty channel. I always believe that the more you give, the more you get."
Also read Ashlee Holmes Malleo ending her marriage with husband Pete Malleo! Know about her pregnancy with son Cameron, early life, social media, biography
Miss Tommy and her husband Ben Udran
Miss Tommy walked down the aisle with Ben Udran on 5th June 2018. They got engaged in November 2017. Recently, on 5th June they celebrate 2 years of married life.
On Instagram, she shared their wedding video and wrote,
"The love of my life, my happiness, my smile! Today we are celebrating 2 years of marriage (+4 but who counts????). Definitely two challenging, blessed !! Two years in which we faced not simple challenges that taught us a lot about the power together that wins everything!"
Her husband features on her Instagram, TikTok, and YouTube. It is known that they are together for 6 years and are happily married to each other.
Miss Tommy Shop 
In January 2015, Miss Tommy started her store Miss Tommy Shop. She is the founder and CEO of her online jewelry store. She has worked for brands like Maybelline, L'Oreal, Malu Wilz, Gernetic, MAC Cosmetics, Flormar, Veet, and Hot Miami Styles. Tommy has covered the MAC Cosmetics Viva Glam.  
She wrote on her website,
"I'm so excited to introduce you to Tommy Cosmetics – my makeup company. With 100% involvement in product development, I am proud to launch my product line, which will brighten your day."
Her product line sells Blush, Bronze, Lipsticks, and many others. As per her LinkedIn page,
"With a focus on integrity and staying true to ones self- Tom-Bar loves working with brands and products that align with how she presents herself to the world- open, and honest with a personal twist- leaving her loyal viewers clamoring for more."
She revealed on her Instagram account that her bestseller liquid lipstick is Rose All Day Lip Candy. On the Instagram page of Tommy Cosmetics, it has around 12.4k followers. This Instagram page posts pictures of the makeup products and makeup look. 
Also read After the makeup ban, North West has a new obsession – experimenting with skincare products like her mom Kim Kardashian and her aunts!
Miss Tommy on social media
Miss Tommy has more than 104k followers on her Instagram account. She is following Instagram personalities like Cindy Prado, Valeria Lipovetsky, Lola Astanova, Norvina, and many others. She has more than 2.2k posts on her account.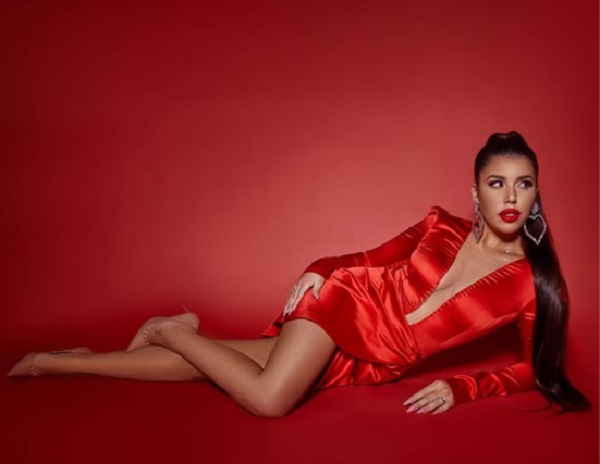 Talking about her Twitter, she has not been active there since 2017. She had joined Twitter in March 2014. On Facebook, she has more than 24.1k followers. She is active on Facebook and Instagram. On TikTok, Tommy has more than 21.3k followers. She has gained more than 55.4k likes. Her videos get thousands of views. 
She has more than 108k subscribers on her YouTube channel. She makes YouTube videos on Hebrew. Also, she makes videos of her makeup products and different makeup looks. Her videos get thousands of likes.