Who Is Tes Lee From 'Swamp People'? Her Husband, Marriage, Children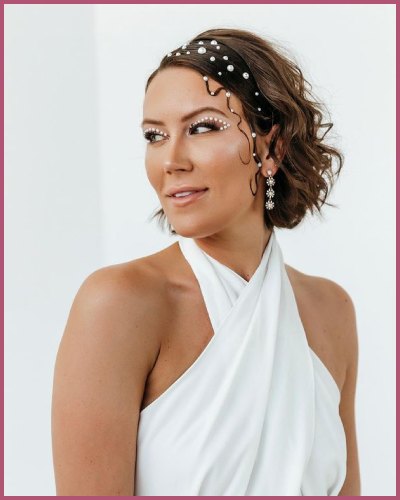 Tes Lee is a new cast member for the third season of History Channel's "Swamp People".
The 33-year-old is a seasoned serpent hunter and an Instagram influencer.
Tes is married to Milo Talokonnikoff since 2018.
---
Who is Tes Lee?
Tes Lee is a native Floridian who was raised in Tarpon Springs and was born on August 12, 1989. Lee, born and raised in Florida, is the oldest of four children—three girls and a boy. She was raised in the country, not far from the city.
She is an expert serpent hunter, frequently hunting pythons with Bill over the years. The monsters have never made her nervous.  She enjoys hunting and is well-experienced.
Tes Lee is a 'bad influencer' on Instagram
Tes Lee loves posting content on Instagram. Amy Fitch, the photographer behind The Hello Photo, and Tes appear to have collaborated on AT Creative, one of the accounts that she has referenced in her bio.
Numerous images of Tes posing in unique situations and attire may be found on Tes and Amy's joint Instagram account. AT Creative's social media material is clearly all-encompassing, whether she is showing off a cheeky bikini while surrounded by auto parts, sipping a beautiful cocktail while wearing a chic satin dress, or cradling a duck on the beach while dressed entirely in black.
Sunny Collabs is a different social media marketing account that is referenced in her bio. Tes regularly makes an appearance in advertisements for its Instagram page, which specializes in everything from influencer marketing and events to content development and social media management.
Her Instagram account has over 139k followers and her bio reads: "The bad influence(r)".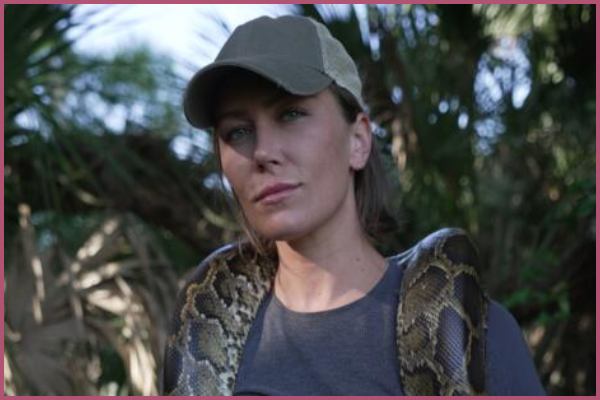 Tes Lee: Husband, Marriage, Children
Tes Lee and Milo Talokonnikoff got married on March 10, 2018, in Tes' family home in Tarpon Springs. They will mark their fifth wedding anniversary soon. The married couple enjoys exploring all that South Florida's outdoors has to offer in addition to dressing up and attending galas together.
He describes himself as a "Renaissance Man & Ocean Enthusiast" on his Instagram bio. He loves showing off his alligator hunts on Instagram.
Professionally, according to his LinkedIn profile, he previously served in the U.S. Army and is currently the Chief Operations Officer at Eagle X, an IT solutions provider.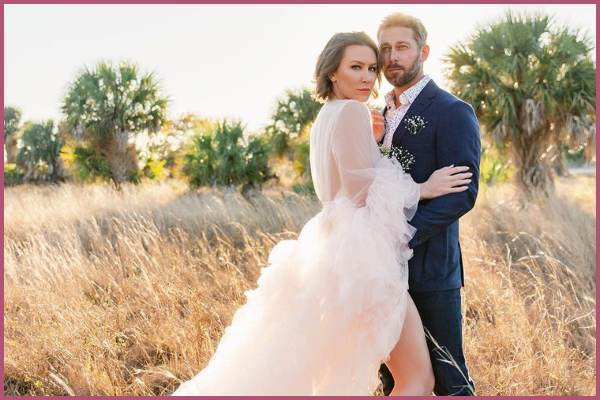 He was recognized as one of the Tampa Bay Business Journal's 40 under 40 in 2021.
You may also like to read about: Who is the ex-husband of Adele, Simon Konecki? Know about his age, childhood, career, and previous marriage!
Swamp People: Servant Invasion is battling Florida's python overpopulation
The cast of "Swamp People" is fighting to stop the invasive and violent Burmese python species from taking over the area.
Florida has a unique approach to dealing with the Burmese python problem: the state gives trappers formal permission to kill them as long as they adhere to the local hunting laws and seasons. The Florida Fish and Wildlife Commission (FWC) really pays people to find and kill invasive animals in a humane manner around the state.
The state even promotes an annual program called the Python Pickup Program that awards special rewards to anyone who can kill the biggest and most pythons. Although it is technically possible for anyone to kill a python and help with the ecological cleanup, Florida does have formal contracts for snake removal specialists.
The Burmese python is not a native species to the Florida peninsula; in fact, Hurricane Andrew is the only reason the species is having such an adverse impact on the ecological status. During a severe storm in 1992, captive pythons in a breeding facility forced their way outside and quickly started reproducing.
The pythons wiped out the majority of the state's small animal populations as they multiplied, including but not restricted to rabbits, raccoons, bobcats, birds, and deer. Even the state's native predator, the alligator, has sometimes been killed by larger pythons.
Read more: Meet Lionel the 3-year-old hedgehog from Charleston who has become an Instagram star!