Why is Allana Luke Attracted to Millionaire Age Gap Fiancé aged 56?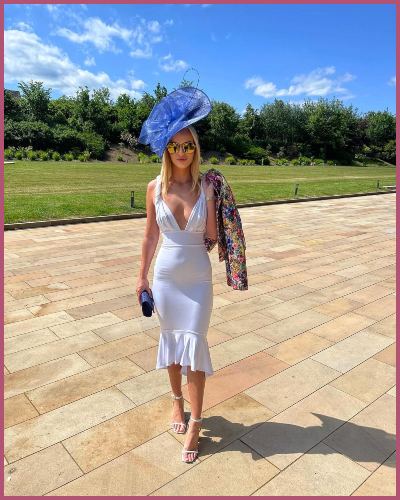 Allana Luke and fiancé Jeff Winn found love in each other despite their huge age gap. 
The model met her partner who is double her age two years back and can not get over him.
Ironically, enough she also hangs out with daughter Nina of law firm owner partner who is same her age.
---
Allana Luke, 23 has her heart pumping for a man double her age!
Soon after the news started circulating Ms. Luke met her age-gap fiance on Tinder people assume she is there for his money but is it really the case?
Find out why is Allana Luke high over hills for a fiance double her age
Allana Luke, 23 who recently got herself fame for dating millionaire Jeff Winn, 56 on Tinder is not there for the money. She says her love is genuine for her man and declined of being a gold digger.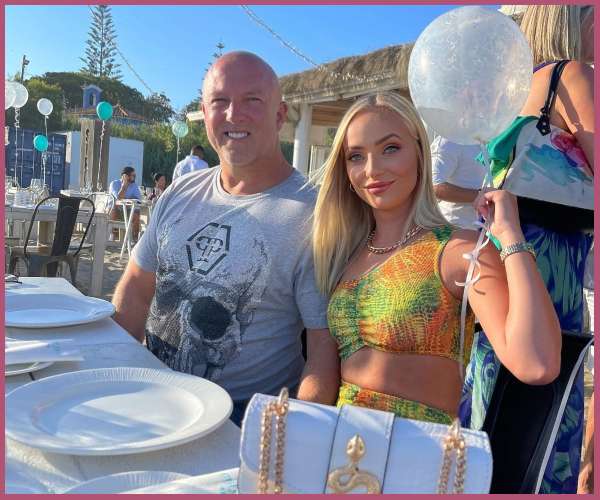 In spite of their apparent age gap, Jeff Winn and his fiance are living together in Jeff's mansion. Allana has confirmed how she will remain by his side even in the worst-case scenario saying,
"But I would still be with Jeff even if he lost the house and went bankrupt."
Where did Jeff Winn take Allana for their first date?
The couple had their first date in 2020 dining on venison stew and champagne. Later on, Jeff took Allana to Marbella for her birthday a week later and things start getting intense.
"We were only meant to be there for a week but we ended up staying for 17 days."
The former travel agent Allana Luke who now works as PA of law firm owner Jeff Winn got herself committed ever since her second date in Marbella. As one can guess, Luke is often showered with lavish gifts, while her birthday gift was diamond earrings.
What does Allana have to say for those who do not feel like they should be dating?
Allana Luke is humble and positive but she feels like it's okay if people see them differently. But does not been they should be overreacting as she expressed their attitude,
"There's no denying Jeff looks much older than me, which can cause people to roll their eyes when they see us."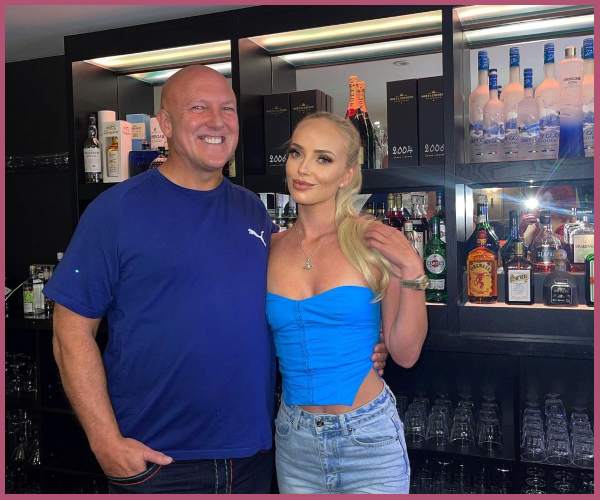 The couple has made things official and ready for their forever just within two years of knowing each other on Tinder. Both of them are living their life to the fullest with designer gear, luxury holiday destinations, a Rolex watch, and an Audi TT.
How did Allana Luke meet someone double her age on Tinder?
Upon her followers being interested how did Allana Luke meet someone doubled her age on Tinder? She immediately responded,
"I decided to increase the age range on my Tinder as I was fed up with immature guys my own age."
The former travel agent was fed up with the same category of immature boys and was struggling to match her frequency. So, she did this,
"I set it to 25 to 60-year-olds, and the next day I matched with Jeff. His profile made me stop as his photo was of him standing outside the house. "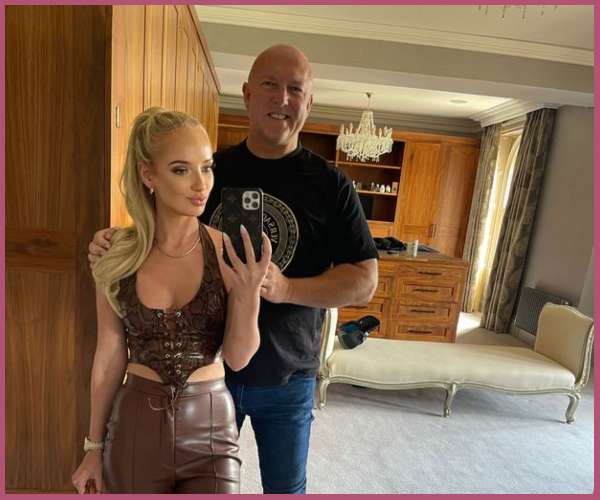 Never had Allana thought she will make it working with Winn and said, she just tried it out. She wanted a fairy tale or a story she can tell her friends back home but surprisingly things turned good.
"His bio said he'd just finished restoring it so I thought it would be a good story to tell friends, even if it didn't work out."
Also, Read Is Alex Rodriguez Having an Affair with a Lady 21 years Younger Than Him?
A glance at Jeff Winn's house
The wealthy partner of Allana Luke, Jeff Winn has an 11-bedroom mansion in the UK. To assist him there is a full-time cleaner, estate manager, bartender, and three gardeners.
Though the property solely belongs to Jeff Winn, the couple has been living together in harmony before their marriage nuptials.
Also, Read Who is Brad Garrett's wife Isabeall Quella? Age gap, Net Worth