Why is Charlotte Crosby petrified of Stephen Bear? How is her relationship with him going? Learn about it here!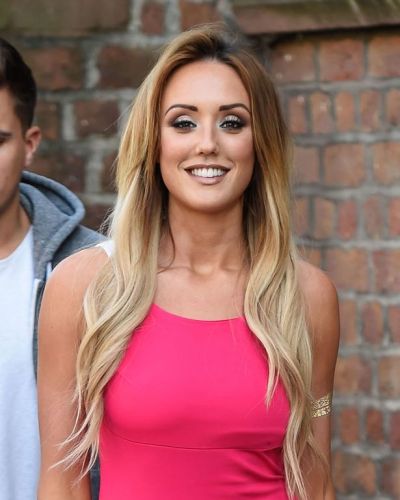 Charlotte Crosby – the petrifying factor
English reality TV personality Charlotte Crosby is in love with Stephen Bear, her co-presenter on the MTV UK show 'Just tattoo of us'.
Both have already started a relationship but Charlotte Crosby has her periods of doubts and worries. Stephen Bear has a wild past and a playboy image.
Stephen has, however, repeatedly emphasized to Charlotte that he is ready to leave that bad boy image behind him for her.
He has promised her that his wild past would never return. The couple appears to be very much in love and has also moved in together.
But Charlotte Crosby gets the nagging fear that something bad may come up and that she has to approach this relationship with care and caution.
In her new book named 'Brand NEW Me' which is expected to release on 29th June 2017, the reality TV star has said that although she got obsessed with Stephen Bear within a few days of the meeting, she cannot overcome her fear.
She said that if often 'petrified' that his playboy persona will at some point begin to resurface again.
She said:
"He scares me because I know he has another side to him. I've never been scared by a boy like I am with him, but he keeps saying he'd never hurt me."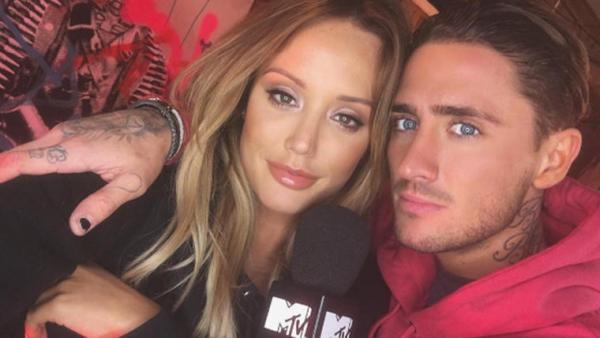 She cannot but like Stephen Bear and adores her since she feels that he is the funniest, most gorgeous, sexiest, the kindest person she has ever met. They have already started talking about engagement and marriage.
Charlotte said:
"I think we're gonna get married. We can't leave each other's side. This must be what having a soulmate is like. I am so happy."
Stephen Bear's 'feral' side
Stephen Bear, 27 is a roofer-turned-D-lister from Walthamstow. He is known to create havoc on the shows. He had been known to have dated English TV and media personality, Vicky Pattison. Stephen later was in a relationship with Lillie Lexie Gregg.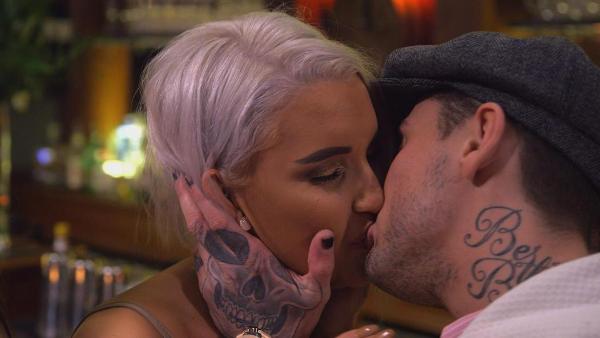 Later when he entered the Celebrity Big Brother show, he cheated on Lillie Lexie Gregg by entering into a relationship with a millionaire businesswoman and Playboy model, Chloe Khan.
He then dumped both of these girlfriends. He was then into a romantic relationship with English glamor model, Jemma Lucy.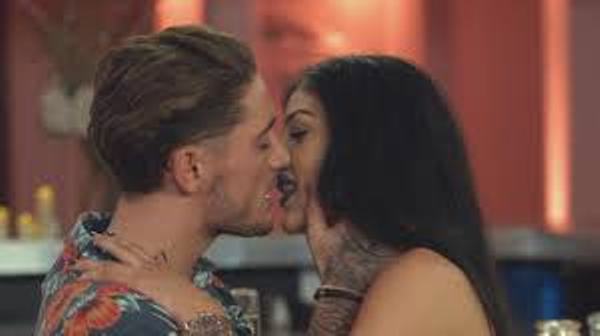 He soon left this summer fling behind and took to Laura Jones. He took Laura to his baby sister's birthday party and groped her bum in front of his family saying 'Peachy bum, peachy bum'. Stephen had also posted a video of Laura dancing in a sexy manner in his bedroom while he played with her high boots. Jemmy was, of course, furious and blasted Stephen on Twitter. She called Stephen's behavior as embarrassing and named Laura as a 'trollop'.
Stephen and Charlotte's love life
Stephen started dating Charlotte Crosby in November 2016. However, they did not at that admit that they were dating. Stephen had disclosed that he likes Charlotte and that she is funny, witty, and clever.
In between, Stephen also appeared on the show 'Celebs go dating'. On this show, he was seen snogging a blonde girl called Chelsea Pitchard, 22.
He also found a blue-lipped girl on the show called 'Stacey Benneot, 27 whom he kissed and fondled amorously. He did this multiple times with Stacey. It has also been revealed that Stephen had also got close to a third girl on the show.
He was also seen and heard on camera asking a girl:
"Do you fancy a shag?"
It is said that Stephen had reassured Charlotte that he is not interested in anyone else. Despite that promise, Stephen has gone ahead with his on-camera romances.
A source close to Charlotte told 'The Sun':
"He kept saying he was only doing it for the money and it wasn't about hooking up with other women. He told her that nothing happened with any of the girls he went on dates with and that he was crazy about her."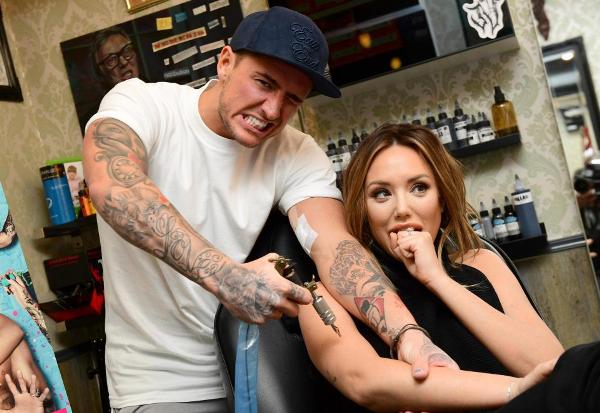 More about Charlotte Crosby and Stephen's love story
While filming for 'Celebs Go Dating', he also said that Charlotte was the right girl at the wrong time. He revealed on the show that he was seeing Charlotte Bears.
They were then sighted many times hand-in-hand on the streets of East London. They also had a holiday together and uploaded various cozy-looking Instagram posts.
Stephen and Charlotte seemed to be very much in love in the promos of their new show together 'Just tattoo of us'. They also got inked for one another on this show.
An insider told Daily Mail:
"It's clear they are besotted with each other."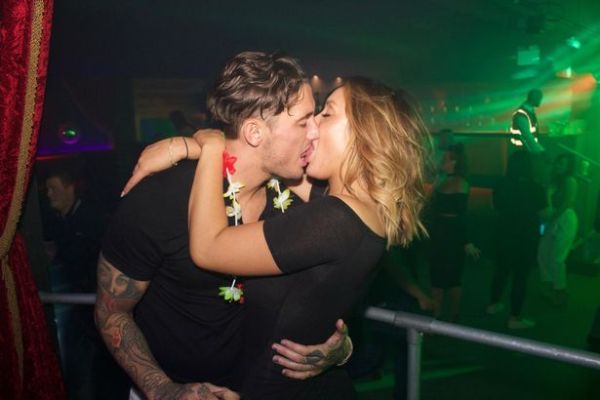 In mid-May 2017, the duo went clubbing together. They were at 'Hydeout' at Watford. Charlotte was in a sexy minidress and the couple was involved in a passionate smooch. Charlotte was heavily drunk and was stumbling while taking selfies.
While shooting for their show at Sydney Harbor, Stephen got down on one knee. He appeared to be going to propose to Charlotte but he just offered her a chewie. They also got matching fish tattoos on their fingers.
With all this advancement on her love front, it is but natural that Charlotte tends to feel concerned due to Stephen's not-so-good past.
We wish that Charlotte finds what she is expecting in Stephen Bear-the one thing loyalty!