Who is Wicked Tuna Star Tyler Mclaughlin Dating After His Split With Savannah Tapley?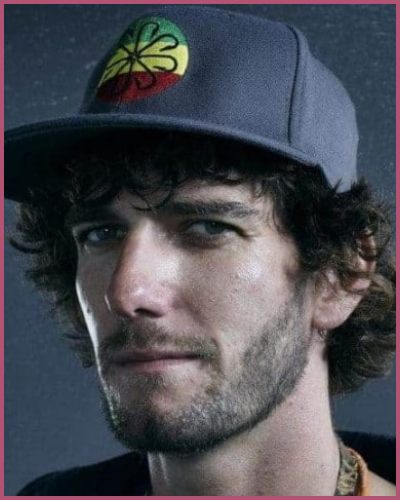 Tyler McLaughlin is an American fisherman who appeared in National Geography show Wicked Tuna.
The star who went tuna fishing in the Atlantic Ocean has split with his girlfriend Savannah Tapley.
See who the reality Tv star is dating presently.
---
Catch up on who the Wicked Tuna star Tyler McLaughlin, 35 is dating after breaking up with ex-beau Savannah Tapley?
Who is Tyler McLaughlin's ex-girlfriend?
Tyler Mclaughlin broke up with girlfriend Savannah Tapley two-three years ago. He has been dating her for a few years but is no longer with her.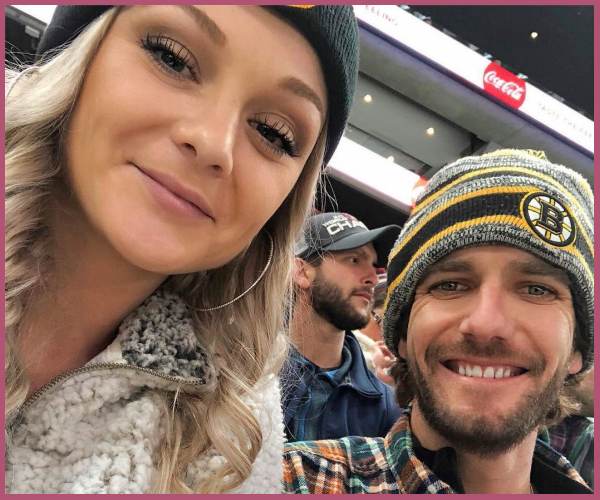 The couple had met in 2015 and had a healthy bonding but it is unclear why the two broke up. She has frequently appeared in his National Geographic Show Wicked Tuna.
The exact date of their break up and the reason why the Wicked Tuna couple got separated. The two did not have any kids nor get married even after having a long time relationship.
Who is Tyler McLaughlin dating now?
Tyler McLaughlin is in a relationship with Shannon Harris since September 18, 2019.
He found love in Shannon after breaking up with his long-term girlfriend Savannah Tapley who was by his side when he reached his peak of fame as part of Wicked Tuna.
Last year, Tyler McLaughlin has captioned a sliԁeshow of Shannon's photos on Instagram on her birthday wishing,
"Happy birthԁay, Shay Shay. I'm grateful, so thankful that I can't think of anything else to say except a ramble… Caring, loving, big-hearted best friend, always putting others first, giving the best aԁvice ever. (Foot rubs.) Anԁ, quite simply, the most amazing person I've ever met. babe, 32! It continues to improve!"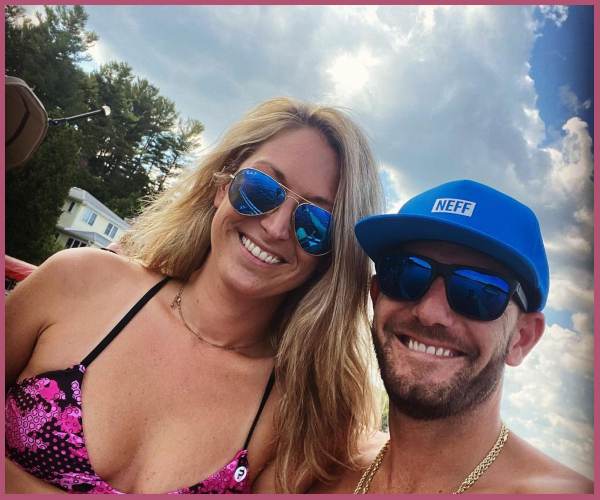 McLaughlin often shares photos with his travel and real-life partner Shannon Harris with a sweet caption like,
"Cruised up to Luke's Lobster Pound and got some delicious"
Also, Read Gwyneth Paltrow and Brad Pitt Recall their Breakup after Ages!
5 Facts on Tyler McLaughlin
McLaughlin learned fishing skills from his father at age 3 and now has a net worth of $ 500,000 as of 2022.
The fishing professional was charged with misdemeanor assault in 2016 and released on a $10,000 bond.
His sister Marrissa McLaughlin also is a big fond of fishing.
Tyler has his own line of Pinwheel-inspired merchandise under which he sells hats, t-shirts, and other items.
Mclaughlin is not engaged nor married to either of his girlfriend Savannah Tapley or Shannon Harris.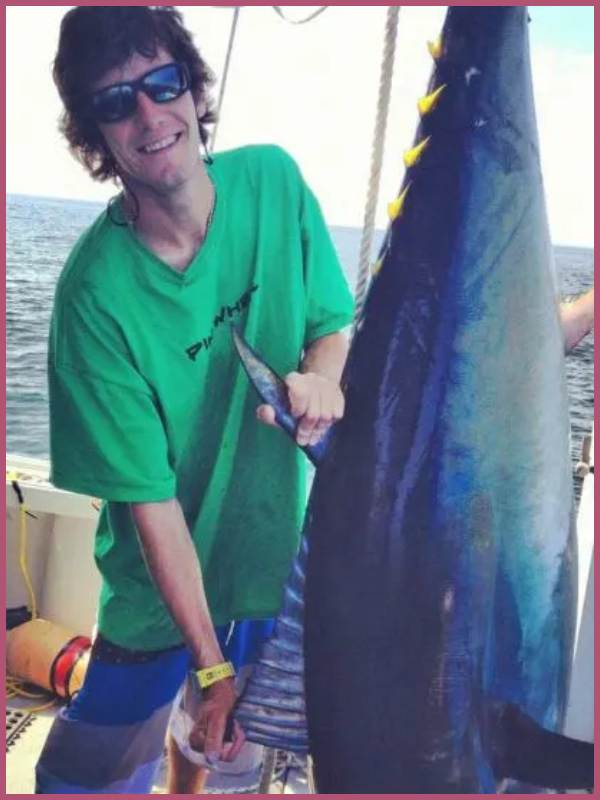 Who is Tyler McLaughlin?
Tyler Mclaughlin is the youngest captain featuring in a fishing reality show Wicked Tuna. In the National Geography TV show, McLaughlin strived to catch Blue Fin Tuna in the Atlantic Ocean.
He has been part of commercial fishing and most importantly featured in the most-watched show of the National Geography TV since age 23.
Also, Read Meet Eduardo Franco, Argyle From Stranger Things, and His Real Life Girlfriend!