Why is wife of Atletico Madrid and France ace Antoine Griezmann, Erika Choperena targeted on social media? Know about her marital life
Antoine Griezmann won last year's World Cup in Russia. Likewise, in a statement, he said that he was leaving the club that he joined in 2014. Also, it is not known where he will play next season. There is speculation that Barcelona is interested in signing the prolific forward.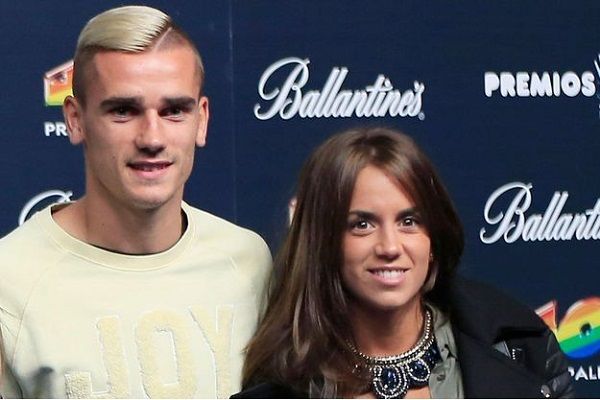 But now the fans of Antoine are trying to reach out to Erika Choperena. They are trying to get her to influence her husband's mind. Her Instagram was inundated with comments of his fan. Similarly, one of the desperate Atletico fans wrote,
"Tell Antoine to stay at the club. We love this guy."
Another fan commented,
"Please come to Barcelona pretty girl."
In a video her husband said,
"It's been an incredible five years here. Thanks for everything, from the bottom of my heart."
Also Read The Bad Boy Actor Jude Law marries his psychologist girlfriend of 4 years, Dr. Phillipa Coan in London on 1 May 2019
Who is Erika Choperena married to?
Erika Choperena is a married lady. She is married to Antoine Griezmann in the year 2017. Similarly, they met when she was studying in San Sebastian. He was a France striker playing for Real Sociedad. After that, they started dating. When he was signed at Atletico Madrid in the year 2014, so she moved with him.
Talking about the start of their relationship, Antoine stated in an interview,
"For a year and a half, I sent her messages, I tried to seduce her. We have been together since December 27, 2011."
Likewise, they married in Toledo in the 11th century Palacio de Galiana and it was a secret ceremony. She gave birth to her daughter in April 2016. He is a former French youth national player representing his country in the categories U19, U20, and U21. Likewise, he was part of the team that won the 2010 UEFA European Under-19 Championship on home soil.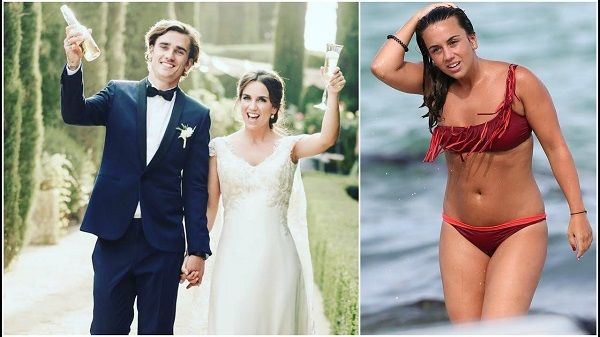 Also, he earned his first international for the senior national team in the year 2014 and played in this year's World Cup to give his country the quarter-finals. At UEFA Euro 2016, France took second place as host, while he was the top scorer and was selected for the tournament.
Moreover, he won the 2018 FIFA World Cup, a tournament in which he scored four goals and earned the Silver Boot as the tournament's second-highest scorer.
Erika Choperena's life and Career
The Spanish child psychologist Erika Choperena was born on 5th March 1991 in Spain to the Spanish parents. There is no information about the parents and siblings of her. She graduated from San Sebastian.
Similarly, she is a child psychologist and she also had her own beauty blog, Cordialmente Erika. After she started dating Griezmann, she was forced to delete her blog. There is not much about her profession. Similarly, she came into the limelight after getting married to the famous football player Antoine Griezmann.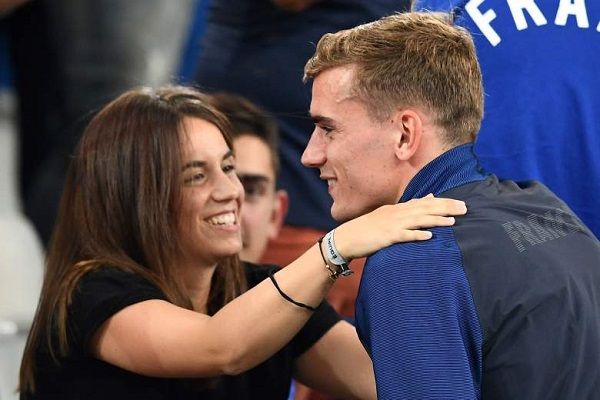 Also Read Swimsuit model and beauty blogger, Andreea Cristina talks about the dark side of the social media!
Short Bio on Erika Choperena
Erika Choperena is a Spanish child psychologist and she is known for being the wife of the Atletico Madrid star Antoine Griezmann. Similarly, she had a beauty blog which she deactivated due to the fame to Antoine which got in her way. See more…
Source: dailystar.co.uk, goal