Wife of Jon Gruden (American football coach), Cindy Gruden is so much into charity works and social organizations. Explore more on her!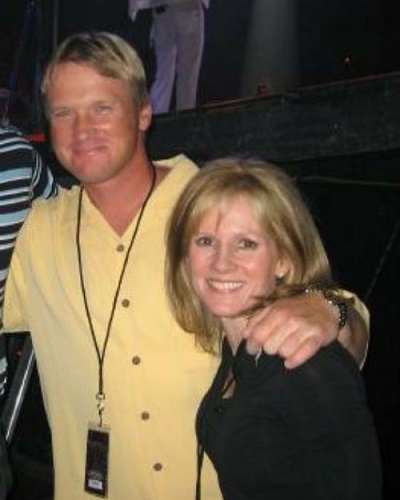 Unrevealed early life and childhood days
Cindy Gruden popular as the wife of Jon Gruden (American football coach) also has a balancing professional life with her beautiful personal life. Let's know about her more.
Born Cindy Brooks, her birthplace is in Knoxville, Tennessee, she was also raised there. You might be wondering about other information about her early life and childhood days.
We have also looked for it, but we lack further details about her. Information like her exact date of birth etc. is yet to be revealed to the web. We lack information about her parents or siblings. Therefore we lack detailed information about her parent's names or the type of job they do.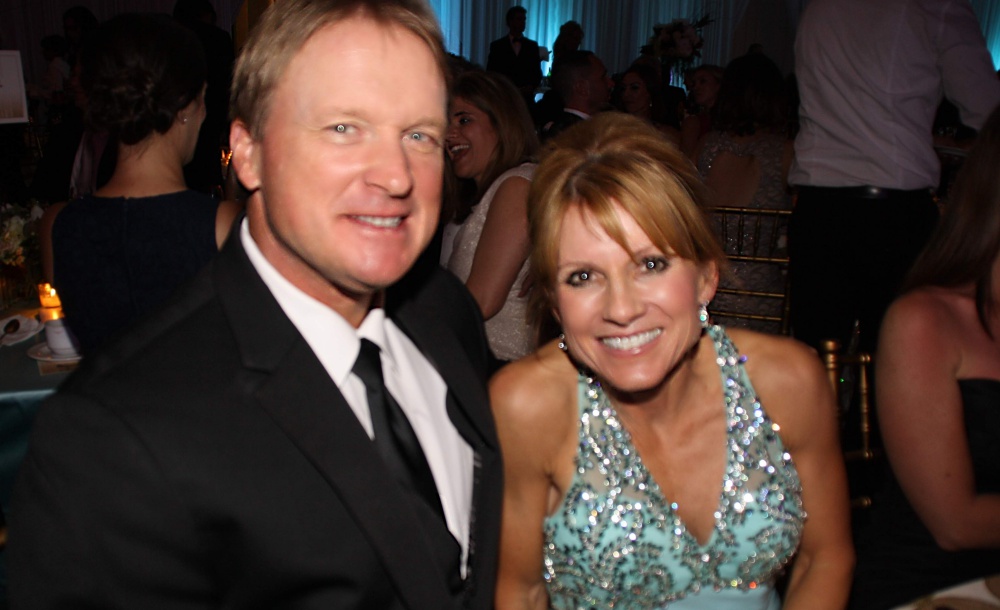 Cindy's educational background
It is said Cindy is only a few years younger than Jon. Because she was a student when her husband Jon Gruden worked as an assistant coach. Hopefully, we know about her educational background.
Cindy attended the University of Tennessee after her high school graduation. In Classical Piano and Music Education, she completed her graduation.
Furthermore, Cindy also has a degree in Educational Administration where she studied for 4 years. At this University, she also served as a cheerleader of an All-American Collegiate Cheerleader.
So this was where she met Jon, he was working as an assistant coach at the University of Tennessee.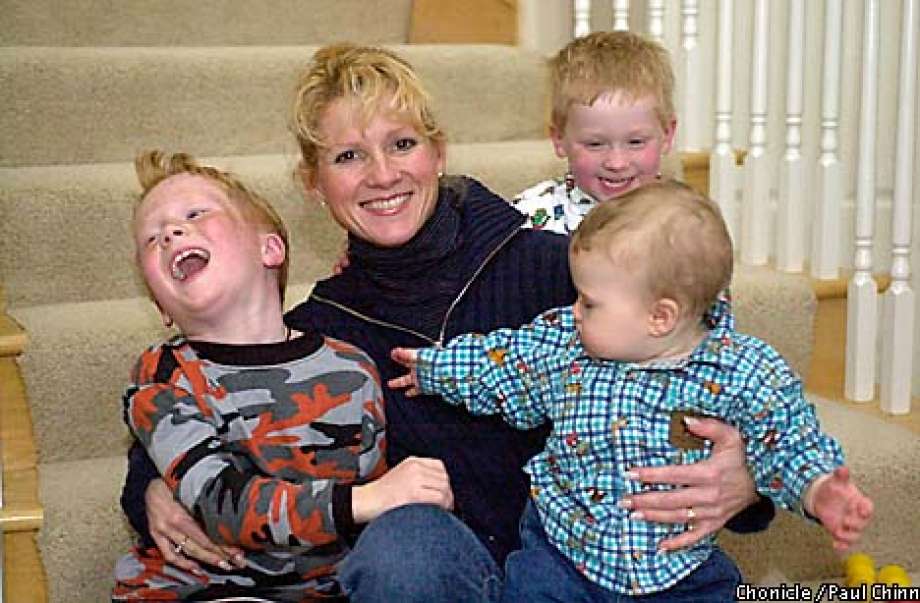 Also read Nick Jonas does a workout with battle ropes! "No days off," says his fitness coach
Into charity works and social organizations
Apart from her personal life, Cindy has been involved in a lot of charity work. Both husband and wife work for raising funds for many other social organizations.
They are also into cancer-related philanthropic works for that she grouped the wives and girlfriends of players of her husband's team. With the team, Cindy arranged events and other activities to offer support to needy people.
Considering all the women as her extended family, she has been addressing issues about their family, health, or well-being issues. Furthermore, she also worked with High School Camps and Colleges.
The wife of an NFL coach and commentator also worked as the head instructor for the National Cheerleader Association. Furthermore, she also teaches aerobics and also a fitness personality.
Relationship with Jon Gruden
Cindy Gruden and Jon Gruden build their connection soon after their first meeting. The exact date of their dating is not yet revealed. After dating for certain time, the couple tied the knot on 6 July 1991.
Remembering past days Cindy shares as
"Bless his heart, he paid $1,800 for that ring — in cash. That was all he had, and he gave it to me."
But before they tied the knot, Jon told Cindy that he would not marry her until he is able to procure a full-time coach job at the University. He took Cindy to the local jewelry shop for an engagement ring with $ 1800 in his pocket.
His hard work turned to happiness. Furthermore, the couple is blessed with three children together; Deuce Gruden, Michael Gruden, and Jayson Gruden.
Also read Davina McCall reveals her health and fitness tips amidst her divorce row!
Deuce is a football running back, he also completed his coaching internship with his Uncle Jay's Redskins. At the present time, he is with his father's Oakland Raiders. Jon shared about his other two sons,
"My middle son, Michael, who is going to be a freshman at Tennessee this fall and then my youngest son, Jayson, was in the quarterback camp."
They have been married for such a long time. Their relationship is in a good phase.
Short bio on

Jon Gruden:
Jon Gruden is an American citizen. He is a professional quarterback footballer and former professional coach of NFL. Currently, he is working as an analyst for ESPN. more bio…
Short bio on Cindy Gruden
Cindy Gruden is the wife of head football coach turned broadcaster Jon Gruden. Additionally, she is the mother of American football running back Deuce Gruden. See more…