Learn unknown fact you didn't known about Minecraft Streamer Wilbur Soot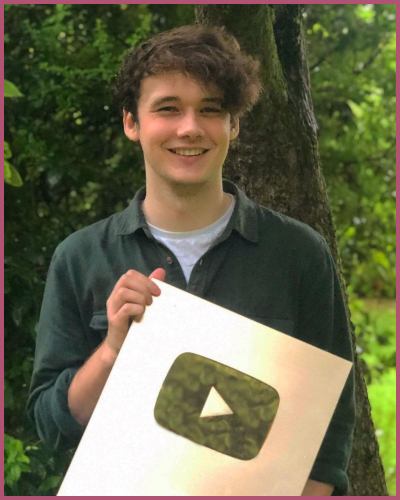 Will Gold, better known as Wilbur Soot, is an English Minecraft YouTuber and Twitch streamer
Wilbur has more than 6.34M subscribers on his YouTube channel as of now
---
Wilbur Soot, 26, is a well-known English Minecraft YouTuber and Twitch streamer. He rose to prominence after his coordination with Dream Survival Multiplayer ("SMP").
Besides, he worked as the main editor for various group comedy YouTube channels including Soothouse and JackSucksAtLife. For effective content, he often collaborated with his friends and fellow creators such as Tommy "TommyInnit" Simons, Phil "Ph1LzA" Watson, Toby "Tubbo" Smith, and many others.
Being social media influencers, many are very curious to know more about Wilbur Soot. There you are,
Wilbur is not so much fond of his birthday
The influencer doesn't celebrate his birthday at all. Wilbur once disclosed when someone asks for his birthday. He explained,
"I hate my birthday, if I could be honest with you. I just hate my birthday a lot. I just don't care, and not in, like, a way of, "oh I'm just too cool for it." I like it in the same way so I can add it to my graph."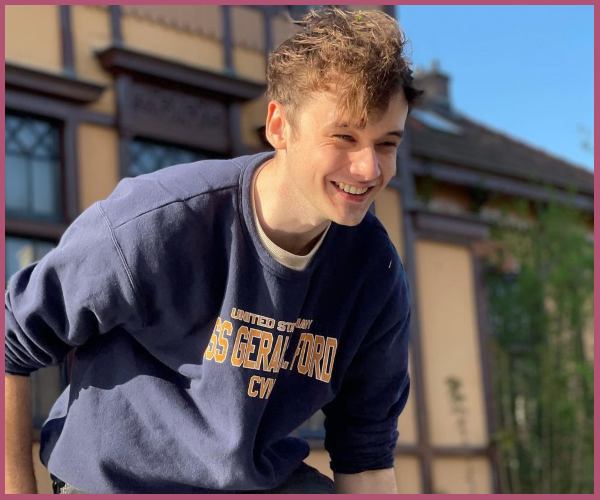 Similarly, it is said that the birth date Wilbur gave to the website 'Famous Birthdays' is actually a fake.
While talking to his graph, he graphed out every day of his life and rated each day out of ten.
Also read Pick Up Limes Vegan Youtuber Sadia Badiei has a Vancouver Wedding!
What diseases does Wilbur Soot have?
Wilbur has suffered from several diseases. He has a disease called 'hypogeusia'. A condition where a person cannot taste things properly.
Similarly, the 26-years-old Minecraft Streamer has asthma. In early, he mentioned both conditions in songs on his EP titled 'You City Gave Me Asthma'.
Wilbur, on the other hand, has aphanntasis which is not actually a disease. According to our research, it is rare and may affect as many as 1 in 50 people.
It happens when your brain's visual cortex doesn't work properly. Once Wilbur disclosed that he have aphantasia on one of his streams, he said,
"We talked about this last night, did you know that me and George have aphantasia? And George didn't know until yesterday."
Wilbur is incredibly passionate about music
Music has been a significant part of Wilbur's life for a while. Wilbur is a multi-talented guy. He is also the lead vocalist and guitarist in the band, "Lovejoy". Scoot is a self-taught guitarist.
Similarly, he can play a variety of instruments along with the guitar. He can play bass, flute, mandolin and baritone ukelele.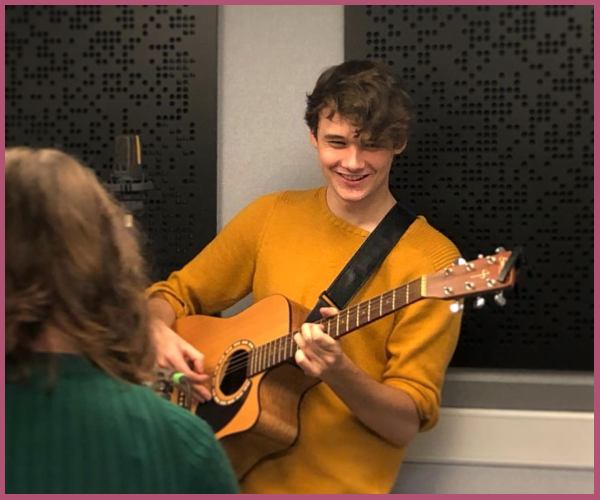 Wilbur is interested in Geography
Although Soot finished a Bachelor's degree in editing and post-production, he is very curious about geography.
He dubs himself a "geography nerd" in one of his Geoguessr videos titled 'A Geography Nerd Plays Geoguessr" although his geographical knowledge is far from vague.
Further, he is interested in accents as well. He revealed one of his party tricks is his ability to identify someone's place of origin based on their accent.'
Also read Youtuber Clancy Burke Faces Backlash After She Refuses To Have Bridesmaids at Her Wedding!
He has released an album on Spotify
Wilbur released an album called 'Your City Gave Me Astha" on Spotify in the year 2020. He is inspired to write his song "Jubilee Line" from the same album because he said that the pollution in London gave him asthma.
Afterward, he released another album SeedMusic and Pebble Brain the following year.
Talking about his favorite, he is a fan of the band Los Campesinos. Similarly, his favorite song is "There Are Listed Buildings".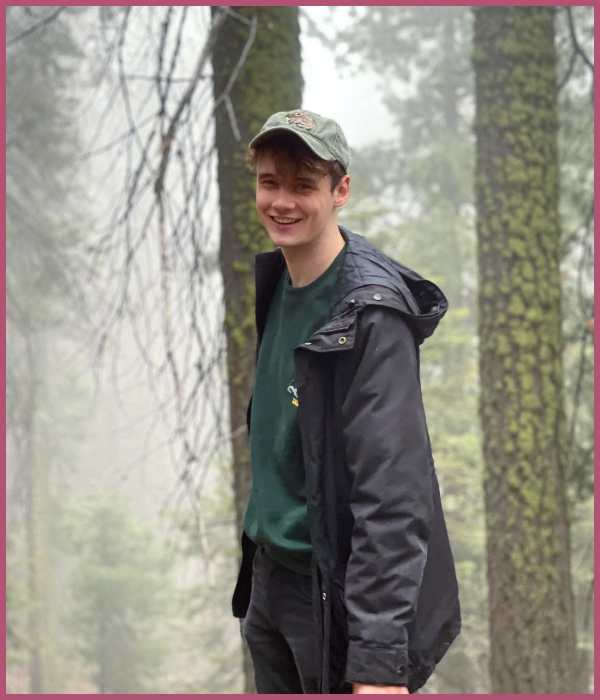 Is Wilbur dating anyone in 2022?
Wilbur presently appeared to be single and not dating anyone.
However, he was rumored to be dating Nichachu (Niki) after he matched with her on the "Rajjchelors" dating show back in February 2020.
They both later clarified that they are not dating and are just good friends. Similarly, he is a best friend to YouTuber and Twitch streamer Minx, better known as Justa Minx.
Also read Who is Annette Ruiz? 8 Most Interesting Facts Of Youtuber/ Fashion enthusiast