Will Smith and Jada Pinkett Smith Married for 25 Years: A Timeline of Their Relationship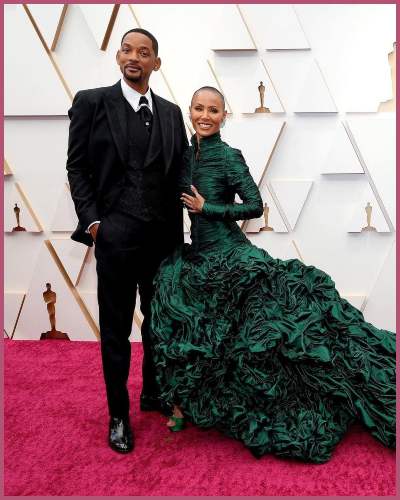 Will Smith and Jada Pinkett Smith have been married for over 25 years
The two share two children together named Jaden, Willow
Recently, Will and his married life has been highlighted after he publicly assaulted presenter Chris Rock
---
Will Smith, 53 has been a headline nowadays from his open marriage rumors to the Oscars slap.
The Oscar-winning actor took a stage moment of the evening at the 94th Oscars after he publicly assaulted presenter Chris Rock. Things turn dramatic in the event when Will confronted Chris onstage.
In a live ceremony event, Chris, who is a comedian made a comment about Smith's wife, Jada Pinkett Smith's bald head.
Mrs. Smith has been always open about her struggle with alopecia, an autoimmune condition that causes hair loss. Oscar for King Richard
He said,
"Jada, I love you. GI Jane 2, can't wait to see you,"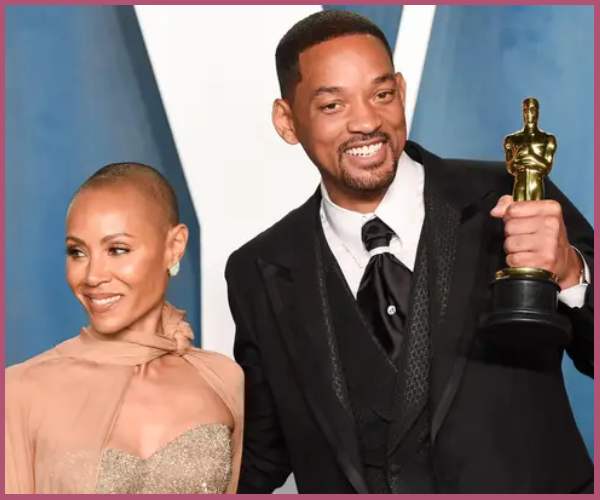 The comment prompted Smith swiftly got up, slapped Rock, and took his seat again. He yelled at the comedian by saying
"keep my wife's name out your f***ing mouth,"
Checkout the full video below:
Will and Jada remained together and have been married for over 25 years. Their relationship has also hogged headlines in the last couple of years by publicly discussing affairs, their struggle with monogamy, regardless of the rumors of an 'open' marriage.
Let's get to know more about Will and Jada's unconventional marriage.
Mr. and Mrs. Smith's: Relationship timeline
Marriage
Will and Jada first met back in 1994 while working on the TV show The Fresh Prince of Bel-Air. Jada went to audition for the role of Will's girlfriend but was rejected.
At the time, Jada Will was married to Sheree Zampino with who he shares a son, Trey. The two divorced in 1995.
"I had a realisation I wasn't with the person I was supposed to be with.I was sitting in a [bathroom] stall and I was crying and laughing uncontrollably, and I knew [Jada] was the woman I was supposed to be with." Will told while appearing in Jada's Red Table Talk in 2018.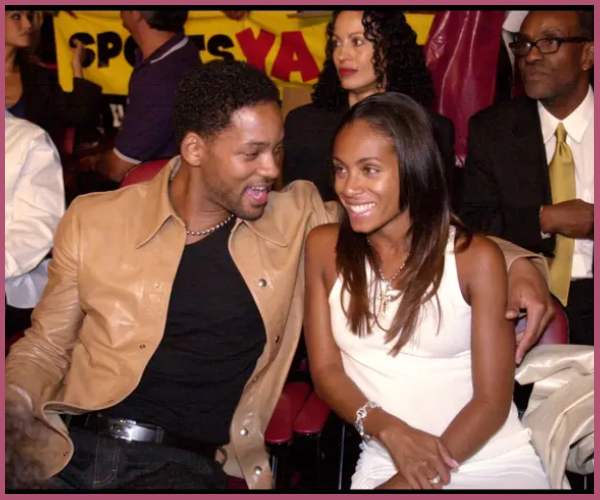 Will told while appearing in Jada's Red Table Talk in 2018. After his divorce from Zampino, Will and Jada began dating seriously. After a year of a whirlwind romance, the actor popped the question to Jada in November 1997.
Also read "Jada Pinkett Smith states that she will never divorce her husband of 21 years Will Smith"
Within a month later, the two walked down the aisle in Baltimore on 31st December 1997 at The Cloisters. The following year, the couple welcomed their first child Jaden Christopher Syre Smith in July 1998.
Similarly, their second child Willow was born in the year 2000. Willow is now a singer.
Open Marriage
In 2013, Will and Jada were rumored to have had an open marriage. At the time, Jada took to social media platforms to respond to speculation claiming that the couple had an open relationship.
She wrote in her Facebook status,
"Here is how I will change my statement…Will and I BOTH can do WHATEVER we want, because we TRUST each other to do so. This does NOT mean we have an open relationship…this means we have a GROWN one."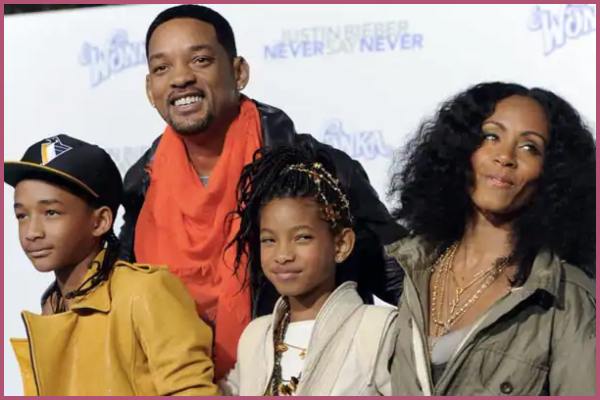 Also read "Will Smith talks of parenting, fatherhood, and divorce from his first wife Sheree Zampino!"
Pinkett Smith's extra-marital relationship
In 2015, the couple's divorce news was started speculated but the couple has been clarifying via their respective social media platforms throughout the years. The same year, Will addressed persistent separation rumors that the pair were not getting a divorce.
He posted a message on Facebook,
"Under normal circumstances, I don't usually respond to foolishness. But, so many people have extended [to] me their 'deepest condolences' that I figured – 'What the hell… I can be foolish, too!"
However, Will once revealed that he and Jada don't refer to themselves as married. He clarified that,
"We don't even say we're married anymore. We refer to ourselves as life partners, where you get into that space where you realise you are literally with somebody for the rest of your life."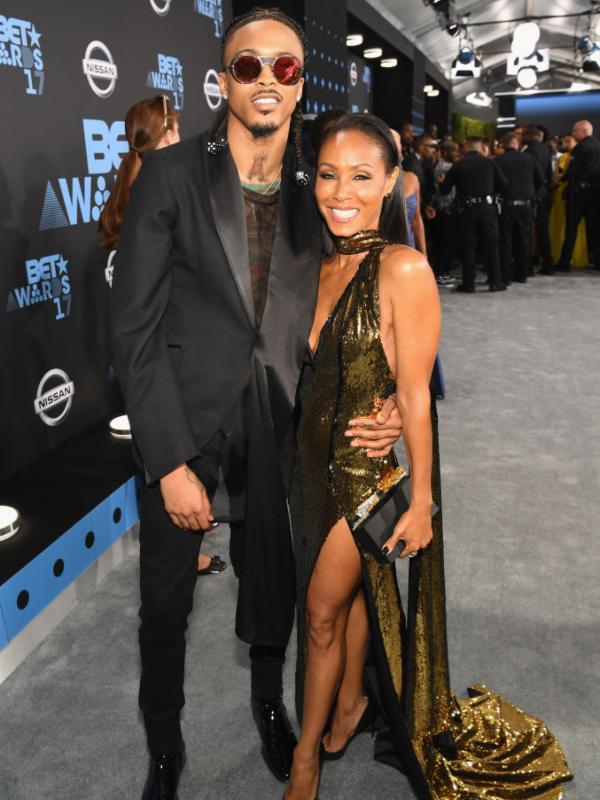 In 2020, R&B singer August Alsina claimed that he and Jada dated while she was still married. During an interview with radio host Angela Yee, August stated that he truly and really, really, deeply loved" Jada.
Later on, Jada also confirmed that she did have a relationship with Alsina, saying that she and Will were separated at the time. The two reportedly met at her children Jaden and Willow's concert in London in 2015. They struck up a friendship but their friendship eventually turned romantic.
Also read "The open relationship of August Alsina, Jada Pinkett Smith, and Will Smith!"
However, the relationship between Smith and Alsina had since ended. On the other hand, Jada remains happily married and has been living blissful conjugal life.
Will Smith's Memoir
In 2021, Will released his self-titled memoir where several shocking revelations are revealed about the couple has had over the years. Speaking to GQ the actor had spoken about their turbulent marriage and how they have engaged in sexual relationships with other people while promoting his memoir, Will.
Short bio on

Will Smith
Will Smith is an American actor, producer, rapper, and songwriter who cast the character Deadshot in the 2016 film Suicide Squad.
He is well-known for his role in Men in Black, Independence Dat, Hitch, Bad Boys, Ali and I Am Legend. See more…