Wimbledon 2018: The celebrities and the Royals spotted on day 1
Who were the celebrities at Wimbledon 2018 on Day One
There was a flocking of celebrities at Wimbledon 2018. Singer Sir Cliff Richard was seen on the first day of the tennis tournament. He is a great tennis fan and was grinning widely and was overtly extremely happy to be there on day one of this famous tennis competition. A cheerful Sir Cliff Richard was the first celebrity to enter the gates of Wimbledon.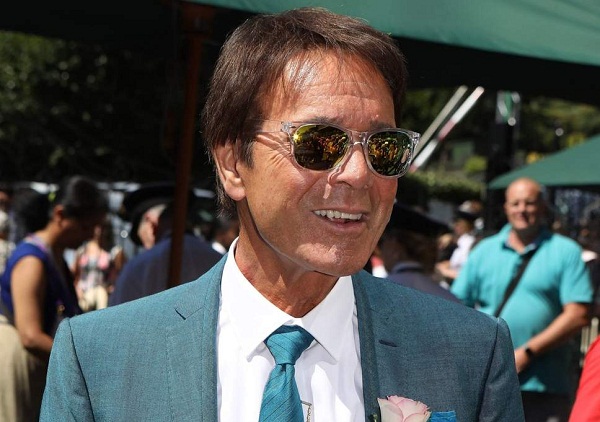 He preferred to wear a slim-fit turquoise suit with a matching tie and happily posed for photographers at the All England Lawn Tennis and Croquet Club on Monday. The singer had a gold tie chain with a turquoise pocket square and mirrored sunglasses. He had a rose in the breast pocket.
Also read Serbian tennis player Novak Djokovic enjoys a romantic beach break with wife Jelena Djokovic after his Wimbledon win 2019!
Sir Cliff and his reactions on day one performance
He was excited to be able to make it to the tournament but was sad for the tennis player Andy Murray who was unable to play at the match due to an injury. He held an optimistic view for the day ahead.
He to the Press Association:
"It is such a fantastic day, I am looking forward to it, and seeing [Roger] Federer.
"It is a shame about Murray, but I think it is probably a good idea. He can repair and prepare for the American (US Open)."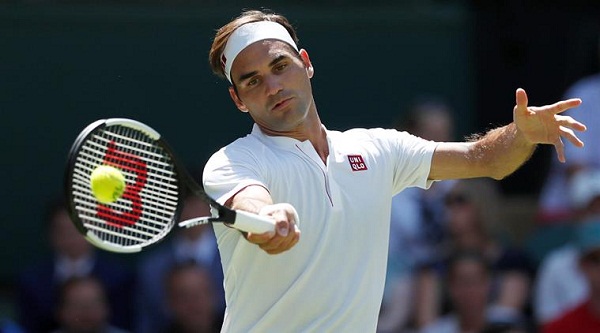 He continued:
"The fact is we have got some other players coming through – Johanna Konta has been doing really well – and it is good for the public to have some people to cheer for.

"Murray is a disappointment for me – he's my favourite – but I think it is for the best."
The other celebrity attendees
The other stars who attended the event were actresses Natalie Dormer and Laura Carmichael. Natalie stole the spotlight. The Queen's son Prince Edward was also spotted at the event. He was with Philip Brook, Chairman of the All England Lawn Tennis Club in the royal box. Queen Elizabeth's cousin was the first of the royal family to hit the stands. Singer Ellie Goulding was also present and she was in a multi-colored floral dress with a pair of oversized sunglasses protecting her eyes from the summer sun of the UK.
The adorable couple Marvin and Rochelle Humes came together in style, smiling and hand in hand. Rochelle looked cute in her floral patterned dress and was wearing a black blazer over her shoulders.
Marvin chose a powder blue suit and open-collar shirt for the occasion.
Myleene Klass arrived in a monochrome spotted midi dress bearing black bows. The other people who graced the occasion with their presence included Laura Whitmore, Emma Willis, and Scarlett Moffatt.
The current world's number two Roger Federer's wife Mike was also visible in the stands and had come to cheer him up. She was in the Center Court with their four children. Roger said:
"I'm very happy to be playing in front of my children.It doesn't matter who else is in the stadium. Having four little people in there is a lot of fun."
Married in 2009, the couple has twins Myla and Charlene, both eight, and four-year-old twins Lenny and Leo.
Also read Latest updates on former tennis player Andy Roddick and model Brooklyn Decker's happy married life: Their second baby, new house and many more!
Sir Cliff's past performance at the event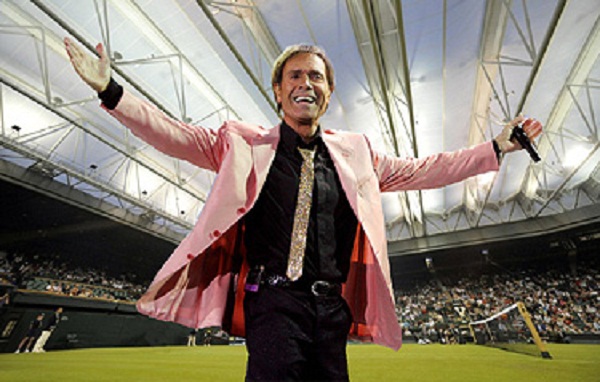 Sir Cliff had an impromptu play session at the tennis tournament in 1996 when he went to perform when the rain interrupted the regular play.