Wining the fight against Haters; who wanted to take down the Ads with disabled and plus-size models!! Beginning of the Truth…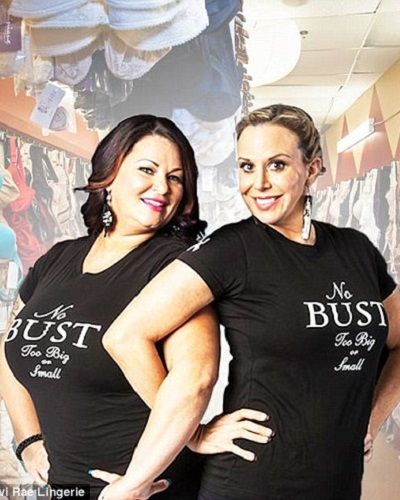 Livi Rae Lingerie is standing against all the hate and going on with their campaign!
Lingerie shops getting hate for their campaign.
And the reason is for using the plus-size model for their ads.
---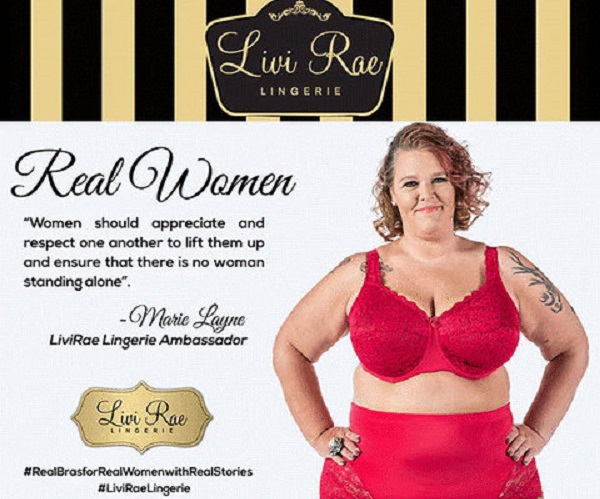 Start of Controversy
In February 2017, Georgia lingerie boutique Livi Rae Lingerie's owners Molly Hopkins and Cynthia Decker launched an in-store campaign. They featured a diverse array of women.
Women like Tisa Edge who is a woman of color, Stacey Shortley, who uses a wheelchair, and plus-size models Marie Layne and Bubble Bordeaux were advertised.
Livi Rae is a company, which specializes in inclusive lingerie sizing as well as it is the center of the Lifetime TV show Double Divas. Double Divas is Hopkins and Decker's goal to revolutionize the lingerie world.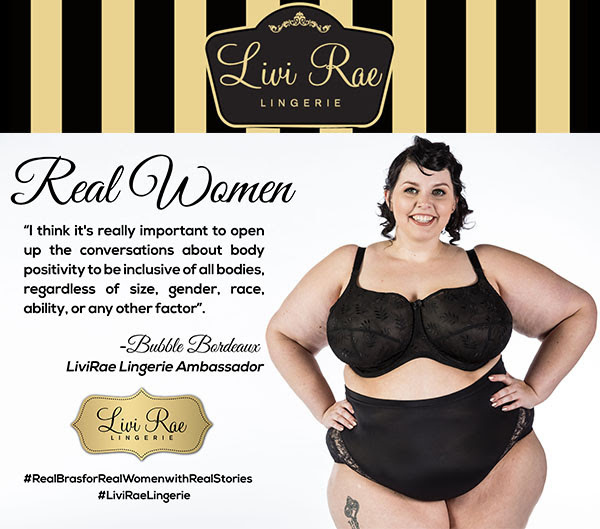 Source: crazy-cool-grovy
The co-owner of Livi Rae, Cynthia Decker said,
"When I look at this ad campaign on our windows, I see me, I see someone I can relate to,"
Decker told 11 Alive, the local NBC affiliate.
It is not the first time this type of campaign is happening in Livi Rae Lingerie. Being a lingerie store, it has had campaigns in front of its store before also which featured professional models in lingerie.
But for reasons the owners of Livi Rae are pegging on body shaming, their property manager took offense. He was offended most probably because Valentine's Day campaign was near, which might affect both the campaigns negatively. So for the first time, he asked them to take their display down.
The CEO Molly said,
"We did this campaign to promote body positivity and that when you come in here it's a judgment-free zone," 
According to the owners, the property manager told them their ads were "in bad taste" and that Hopkins and Decker were in violation of their lease.
However, throughout the past seven years, Livi Rae has been in there in the market, they have never had to ask for approval for their ads from anyone. It's only this time, when the ads celebrate women of various races and body types and abilities, that the ads are a problem.
According to Hopkins,
"In the seven years that we've been in this location we've never had to have approval for any ad we put up. It's Kennesaw, and it's Georgia, and it's real, and it's women and it's us."
This feud went viral on social media like Facebook, Twitter, and Instagram, with the hashtag #NoShameLiviRae popping up on Twitter.
Winning the fight
A lingerie store that was told to remove a body-positive ad campaign featuring plus-sized models and one woman in a wheelchair fought back. Their fans and the well-wishers were very happy after they won.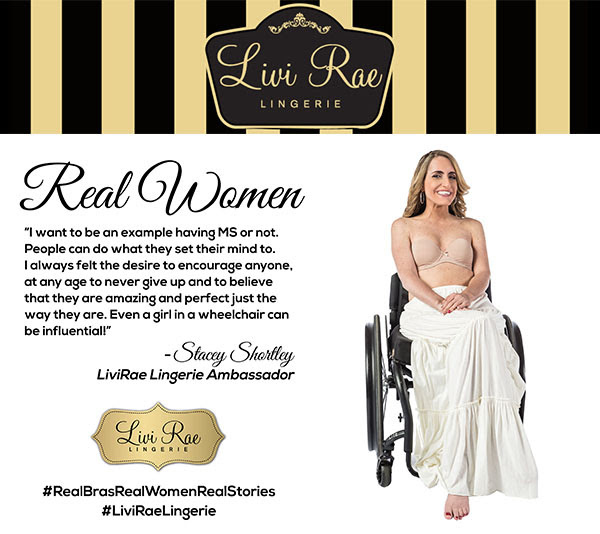 You may like to read Model Ashley Graham collaborates with Pronovias brand for wedding dress collection of the plus-size!
Livi Rae Lingerie's latest campaign features women of all shapes, sizes, and colors from various backgrounds. Sounds like a campaign that changes the mainstream thought of lingerie models. Georgia-based store, Kennesaw were criticized in January 2017, shortly after they launched the campaign and featured the images outside the store, they were asked to take them down.
"I was getting ready to leave work when an email popped up from the property manager stating that they needed to discuss our windows — I immediately thought, this is not happening,"
LiviRae co-owner Molly Hopkins told.
She and her co-owner Cynthia Decker, former stars of the Lifetime show "Double Divas," did not take the photos down instead they stood up for what they thought and won.
The campaign, called "Real Bras, Real Women, Real Stories," was their dream project that featured many of their customers and showcased their mission to provide beautiful lingerie for every type of customer. Their customers were from breast cancer survivors to plus-size women.
Winning with the support of Fans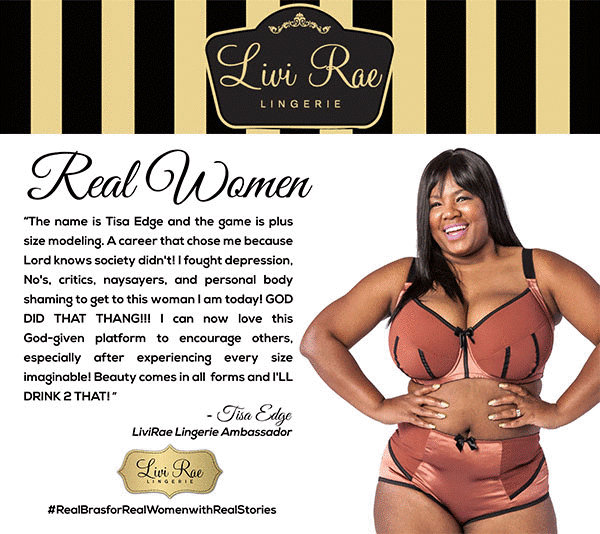 Also read Tess Holliday, a plus-size model who has divorced her husband of five years, Nick Holliday!
The property manager, Dykstra made a mistake. He said,
"Unfortunately when you pioneer an office 1800 miles from the mother ship, sometimes misunderstandings happen,"
This controversy earned Livi Rae more fans as well as customers. They spoke up on social media in support of the campaign. Decker said,
"It's really started kind of a revolution. It makes me feel so good because it's exactly what we wanted to happen. Women are waking up and saying, you know what? I'm beautiful, I feel beautiful. Just because society does not deem me beautiful, doesn't mean I'm not."
We like to say to the shop: Keep Up the Good Work!