Winnie Harlow-the first model with skin condition-vitiligo-to walk the ramp for famous brands! Know about her childhood and confidence!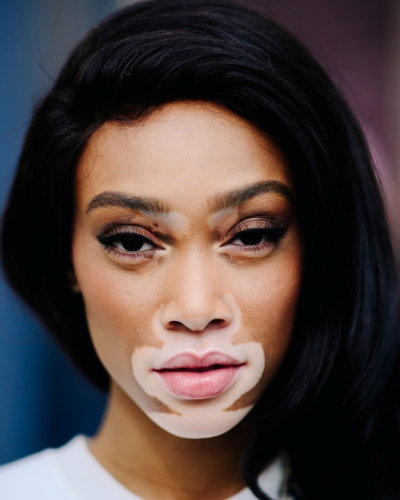 Modeling and body image
Modeling had always been about body size and looks. Skin and other aspects are also incorporated into it. It is rare to find anyone with skin disorder participating in fashion events. But Winnie Harlow dared to break the norms.
She gained fame when she participated in the 21st cycle of the US TV series America's Next Top Model. She has been the first and the only Canadian to have taken part on this show.
She was chosen to be part of this show in spite of her suffering from a severe form of skin depigmenting disorder called Vitiligo. The goal was to make the world know that it is the way a person presents and not the skin that decides fashion.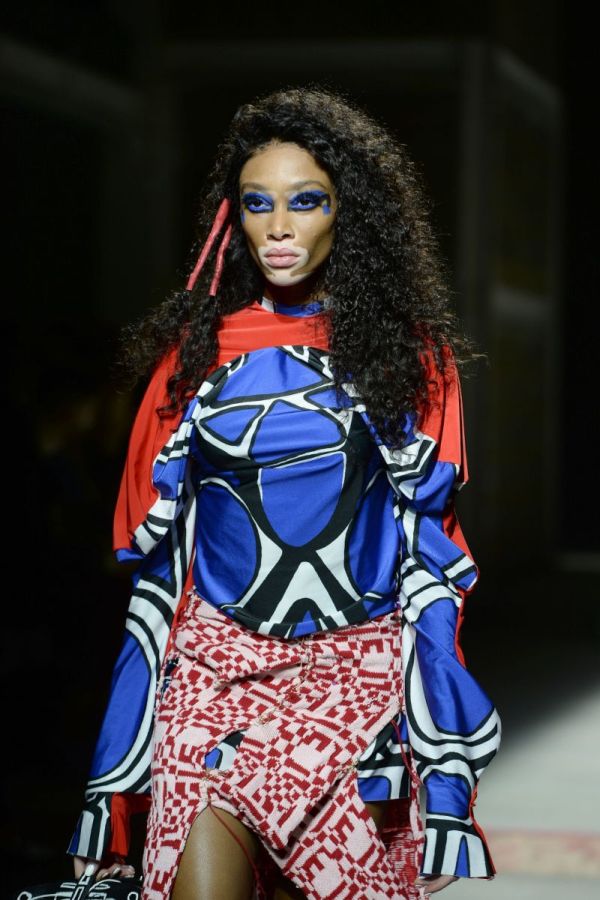 Though Winnie was eliminated in the second week, she did a comeback and managed to be on the show until its 13th week. She came 6th on the show. She got multiple offers to model for top brands which she willingly accepted and successfully completed.
She has modeled for Spanish clothing line Desigual, for brand Ashish at the London Fashion Week, and also modeled for fashion magazines such as i-D and Dazed. She has also been a part of the Italian brand Diesel.
She has been featured in several glossy magazines and also acted as a spokesperson. Her video titled 'Vitligo A skin condition and not a life changer has been liked by her viewers.
She has done a TED presentation and spoken at various women summit. She stands for 'Beauty lies within and is not just on the surface'.
How did Vitiligo affect her life?
Winnie was born normally on 27 July 1994 in Toronto, Ontario. Her parents Lisa Brown and Windsor Young had Jamaican roots and she has two more sisters. Everything was going well in her life and she was enjoying her life with her siblings just like any other kid.
When Winnie turned 4, her skin started showing some depigmentation patches. She was taken to a doctor who diagnosed her condition as 'Vitiligo'. Due to her skin condition, Winnie became an object of ridicule at school as well in the society.
Other children and her classmates bullied her and called her names. She was labeled 'a cow, zebra' and other insulting words were also hurled at her.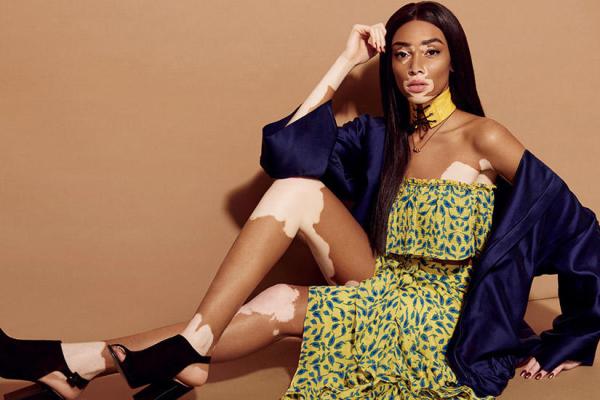 Winnie was upset and utterly dejected with life. She changed schools in order to avoid the bullying but at every school that she changed, she faced similar problems.
She dropped out of school and it so much affected her mind that she even considered suicide. But she overcame all that and started facing it boldly.
She said:
"As a child, I really hated it. I think, regardless of my skin condition, my mom is very conservative with dressing—like, when she's helping me do laundry and she sees a thong, she's like, 'What is this dental floss in your laundry basket?' With my skin, I have to avoid direct contact with the sun, so that combined with my mom being conservative meant I grew up wearing stockings under shorts and long sleeves under tank tops. It was kind of embedded in me that I was supposed to be covering up. As I grew up, people would still stare, but, I don't know, me feeling uncomfortable just disappeared. I'd be walking out with friends and they'd be like, 'Don't you feel everyone staring?' and I'd be like, 'No, I actually don't. I just don't care.'" 
She is tired now talking about her skin. She adds:
"I am literally just a human. I have the same brain as you; there's a skeleton under my skin just like yours. It's not that serious."
You may like to read Is F1 star Lewis Hamilton dating Spanish model Cindy Kimberly? A glimpse of his past relationships!
Vitiligo
It is a condition in which patches of skin lose pigmentation. The area gets white with sharp margins. It is common in the colored race and sun exposure increases the severity of the skin condition. The cause is not known and there is no cure for it.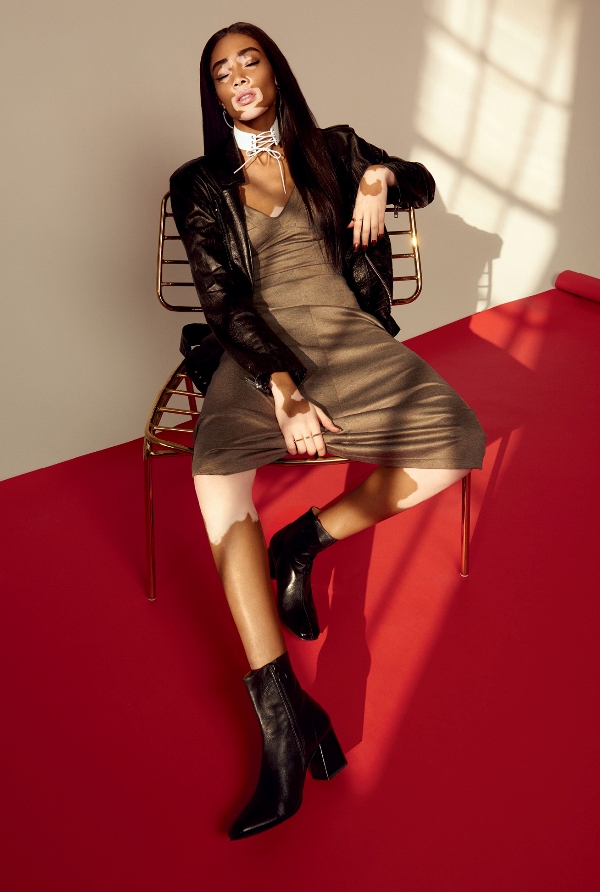 Camouflaging creams may be tried. Some medicines have been tried with limited success.
"I love myself the way I am, but people will always message me about other people with vitiligo who cover their skin. Winnie Harlow, you need to tell them that they need to love themselves the way they are and stop covering their skin!' No! If that's what makes them comfortable and what makes them happy, let them be."
Also read Bella Poarch apologized to Koreans after tattoo controversy! Also, know about her early life, mental health, social media, biography
Short bio on Winnie Harlow
Winnie Harlow is a famous Canadian fashion model and public spokesperson. She became famous after she became a contestant on the twenty-first cycle of the US television series, American's Next Top Model. More bio…