Wiz Khalifa feat. Charlie Puth 'See You Again' beats the Reign of Psy's 'Gangnam Style', becoming the Most Watched Video! Check out the List!!
See You Again beat the battle against Gangnam Style! In the Youtube, Singer Wiz Khalifa feat. Charlie Puth song has been the top most watched video till now. Also, check out the list of famous songs!
Youtube New top-viewed video- 'See You Again'
There have been many popular songs and nowadays many people have been using youtube as a form to listen to music and there has been new record formed on the site a new song has been declared as 'Most Watched Viedo'.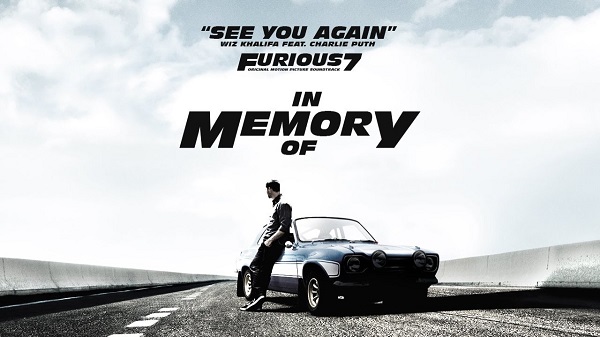 It's the all-time chart topper Wiz Khalifa's "See You Again feat. Charlie Puth" even surpassing the famous and fun song Psy's 'Gangnam Style'. The song broke the history of the 5-year reign of Psy on most views video of all time.
The song 'See You Again' has now almost 2.9 billion views. It first came in the year 2015 in April which gained popularity since its arrival and was the soundtrack of the famous and well-loved movie Furious7. It was the tribute to the late star Paul Walker who died in the car crash in 2013, is emotional hip-hop ballad.
As 'Gangnam Style' is the previous most watched video, was a catchy and comical viral hit that exposed the world at large to K-Pop, which had 2.895 billion. It was released in the year 2012. It became the first video to clock one billion views on YouTube in December of 2012, and the first video to reach two billion views in May of 2014.
To check the history of "See You Again", According to Billboard, the video was released on YouTube and was viewed 175 million times there in the first month, hitting the 1 billion-view benchmark in six months and going on to be the year's most-viewed new music video, according to YouTube. Since, the video also saw viewership spikes around New Year's Eve after Puth and Khalifa performed the song during Dick Clark's New Year's Rockin' Eve 2016, as well as the release of Furious 8 this past April, which grew daily views by nearly 50 percent up to present day.
"I wouldn't ever underestimate the power and the loyalty of the Fast and the Furious fans," says Mike Knobloch, president of film music and publishing at Universal Pictures.

"It was a hit song the way hit songs used to be," Puth tells Billboard of his breakout track. "It became such a monster overnight, I'm pretty sure hit songs don't happen like that anymore. A week after it came out, everyone was already singing along."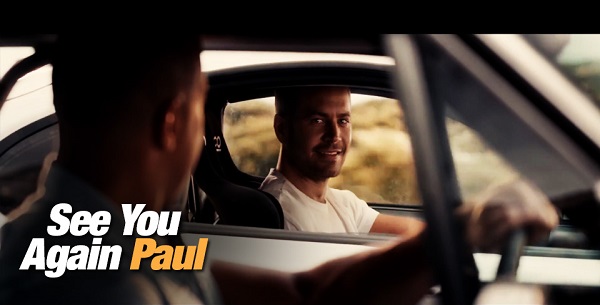 "I think the reason it had such an impact and it continues to have such an impact is the personal connection that everyone who experiences the video has with it," says Weaver. "It resonates with people in such a personal, profound capacity."

"The song has taken on so many layers, layers that I never even fathomed when I wrote it," adds Puth, to whom the most-viewed title holds particular meaning having begun his career posting videos on the platform.
Wiz Khalifa and his opinion about his new song
Wiz Khalifa, the Pittsburgh rapper known for the hits "Black and Yellow" and "Work Hard Play Hard," was pleased that the song has been able to "inspire and impact so many lives," AP said.
Puth was also pleasantly surprised by the news, tweeting that he joined YouTube in 2007 hoping to make a video that could hit 10,000 views: "Just heard about See You Again…wow."
Since the song has really touched the heart of many people it was searched, again and again, now its the most watch song and following that is Psy's 'Gangnam Style' and the third is Justin Biber's 'Sorry'.
4. Uptown Funk by Mark Ronson featuring Bruno Mars
5. Despacito by Luis Fonsi featuring Daddy Yankee
6. Shake It Off by Taylor Swift
7. Bailando by Enrique Iglesias featuring Descemer Bueno and Gente De Zona
8. Sugar by Maroon 5
9. Roar by Katy Perry
10. Lean On by Major Lazer and DJ Snake featuring MØ
Short Bio on Wiz Khalifa
Wiz is an American rapper, singer, songwriter, actor and he has become an icon within the cannabis community. After partnering with Colorado-based RiverRock Cannabis in 2016 He released his debut album, Show and Prove, in 2006, and signed to Warner Bros. Records in 2007.
He also gained a lot of attention with his single number, Black and Yellow, which was his first song for the Atlantic. Whereas, his most famous song 'See You Again' was featured in the movie 'Furious 7'. More Bio…