WNBA Star Maya Moore and Husband Jonathan Irons Announce Birth of Son!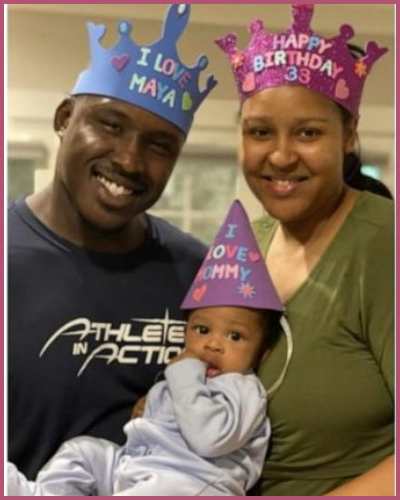 WNBA star Maya Moore is the mother of a newly born baby son JJ born in February 2022.
She had recently announced the birth of her baby son with her husband Jonathan Irons in July 2022.
Learn how Jonathan's wrongful conviction was not able to break their relationship.
---
WNBA star Maya Moore, 33 is a mother!
Learn about the newly born baby of Maya Moore
The WNBA player Maya Moore gave birth to a baby son in February and the news broke out in July 2022. She is blessed with a baby boy with her long-term boyfriend turn husband Jonathan Irons.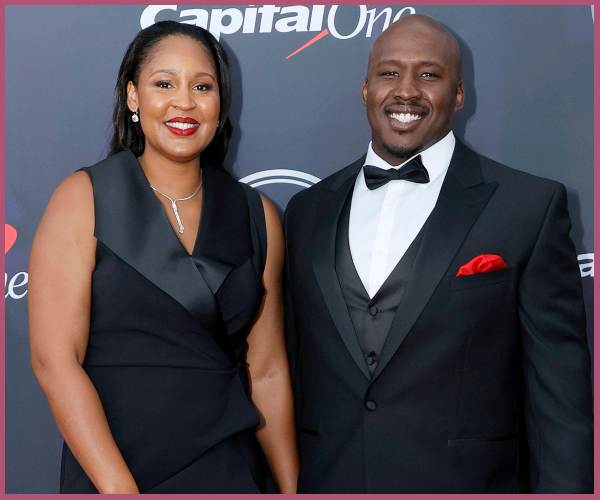 WNBA star Moore and husband Jonathan Irons welcomed a baby boy in February but she announced it months later through Good Morning America. She also shared its clip on Instagram with a sweet caption,
"Marrying Jonathan was one of the happiest days of my life! Delivering JJ was one of the proudest days of my life! Witnessing Jonathan be a Father…Priceless😭"
The new parents only revealed their parenthood journey with son Jonathan Hughston Irons Jr. — nicknamed JJ months later on the morning show.
Maya Moore had stepped away from basketball in 2019 as her sole motive was to overturn her husband Jonathan Irons' wrongful conviction. How long will her sabbatical period extend is yet unknown.
Minnesota Lynx WNBA star had married the convicted boyfriend Jonathan Irons and shortly announced the marriage 2 months after his release in 2020.
Also, Read Quentin Tarantino and Wife Daniella are Parents to a Baby Girl!
Maya Moore is in love with ex-convicted husband Jonathan Irons
WNBA star Moore helped free Irons, 42, from prison by taking a break from his WNBA career in 2020.
Maya Moore is in love with Jonathan since the age of 18. As a freshman at the University of Connecticut, she heard about Jonathan Irons and his case. She revealed the story in Good Morning America saying,
"I met Jonathan when I was 18. I was about to be a freshman at [the University of Connecticut] and my godparents and my great uncle introduced me to him and his story, his case."
View this post on Instagram
Having known Jonathan Irons for 13 long years Moore had started a new chapter each day with a heavy heart before finally releasing him from prison.
"I got to know him and over the last 13 years we have just developed a friendship and [then] entered this huge battle to get him home and over time it was pretty clear what the Lord was doing in our hearts. Now we're sitting here today, starting a whole new chapter together."
Also, Read Nicki Minaj's secret marriage to past convict Kenneth Petty! Are they going to divorce? Was there a prenup?
What happened to Jonathan Irons?
Jonathan Irons was convicted on burglary and assault charges in 1998. Eventually, he received a 50-year sentence for burglary and assault at the Jefferson City Correctional Center in Missouri.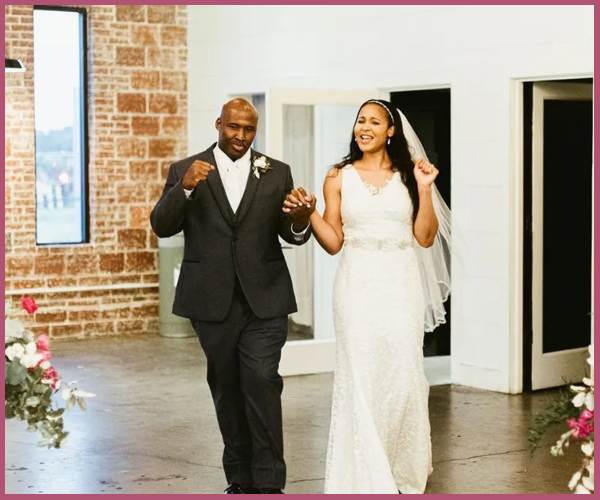 Jonathan Irons was 16 years old when he was arrested for a nonfatal shooting. He thereby spent 20 years in prison, without any physical evidence linking him to the crime. WNBA player talked about his wrongful conviction,
"He had been wrongfully convicted, he had been in prison over a decade at that point, so I was just interested in learning"
Also, Read Surf Coast, Australia: A couple convicted of causing grievous injury to their toddler daughter due to feeding her a strict vegan diet!