Who is Wolfgang Van Halen? Engagement details with Andraia Allsop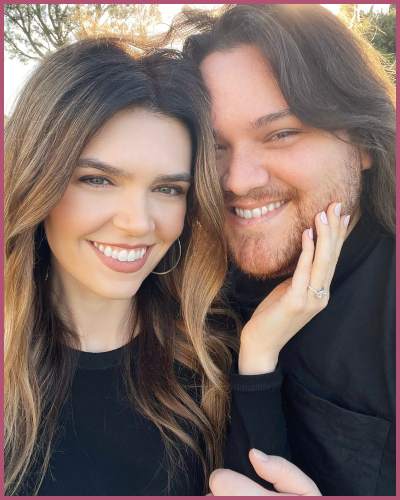 American musician Wolfgang Van Halen is engaged to his girlfriend Andraia Allsop. 
The son of the late Eddie Van Halen announced that Andraia said yes on his Twitter account dated July 6, 2022.
It's been seven long years together before they finally make a move and became fiance. 
---
See who has got the rings on the fingers!
Wolfgang Van Halen, 41 finally asked the big question to his long-term girlfriend Andraia Allsop and she responded yes.
Wolfgang Van Halen is engaged
The Son of Valerie Bertinelli and the late Eddie Van Halen, Wolfgang is now the fiance of Andraia Allsop.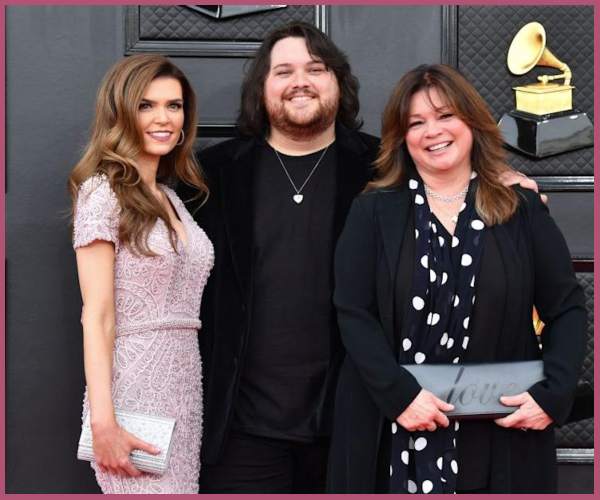 The bassist of the family rock band Van Halen took to social media on Wednesday to share the happy news. He posted a beautiful picture of the newly engaged on Twitter writing,
 "She said yes!!" 
Van Halen's mother, Valerie Bertinelli, was also excited about her son's engagement as she was crying tears of joy in her Tweets.
Who is Andraia Allsop?
Andraia Allsop, 31 is a software engineer who is also specialized in designing apps for mobiles and desktops. She uses a private Instagram account @andraia.allsop with 10k followers.
She is a very bold lady who likes to stay away from the limelight but is in love with a renowned musician. It took her seven long years to decide forever with fiance Wolfgang Van Halen who recently went to her knees to propose to her.
Seems like congratulations are in the order for their marriage. But when will Andraia Allsop, the software engineer, and Van Halen exchange romantic nuptials?
Does Andraia Allsop carry babies from Wolfgang the bassist or is planning one? Several questions are unanswered but cheer to the long-lived relationship that pave a new path on July 6, 2022.
Also, Read Who is Paul Floyd? Engagement details with Britt Robertson
Who is Wolfgang Van Halen?
Wolfgang, 41 is the musician with the Mammoth WVH project. He is a multi-instrumentalist, vocalist, bassist, and the famous son of the late guitarist.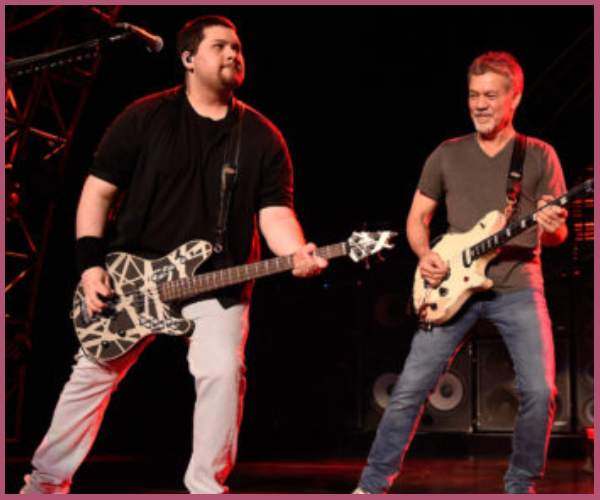 He has worked for 14 long years in his family band before it collapse in 2020 after his father passes away from cancer in 2020. Though Van Halen no longer exists, the glory of it still pertains while Wolfgang is more into his solo projects these days.
Recently, Van Halen and Andraia Allsop with mother Bertinelli appeared at the 2022 Grammy Awards. It was Wolfgang Van Halen's first Grammy nomination in 2022.
Also, Read  The Truth About Taylor Swift and Joe Alwyn's Engagement!