Wolfieraps: One of the Famous and Richest Youtubers with millions of Followers! Winning in the Lovelife with Girlfriend Sylvia Gani….All info about Relationship status, Career, Net Worth and Bio!
Being a Youtuber has its own pros! Wolfieraps is one of the trending and cool YouTubers. He has more than 7.7 million subscribers. He is a video maker and has been gaining popularity not only on Youtube but also as a comedian and rapper.
Relationship Status of Wolfieraps
The young and talented Comedian, Rapper, and YouTuber, WolfieRaps is currently an unmarried personality as he has not been in any marital relationship with a woman.
The 23-years old Comedian, Rapper, and YouTuber, WolfieRaps is currently believed to be in an open relationship with Sylvia Gani. Her girlfriend, Gani is also a social media star.
He has broken the hearts of his female fans by being in open relation with Sylvia. Let's find more about their relationship as well as the benefits of Youtube.
Update on their relationship
Rumors are that Wolfieraps cheated on Sylvia in 2018. Currently, it seems like they broke up but are on talking terms.
Wolfieraps and Sylvia: #Relationship Goal 
Wolfieraps is currently in a happy relationship with the beautiful Sylvia Gani. She is his fellow vlogger, who posts videos related to beauty, lifestyle, and fashion. She has a youtube channel by her real name and has over 1.8 million subscribers.
Woflieraps can be seen in many of the videos of Sylvia. In one of her videos, she is doing her make-up in a moving car, which her boyfriend is driving. She says,
" I try to do my full face of makeup in my boyfriends FAST supercar… it was the ultimate makeup challenge."
You may like to read Where is Huxley Stauffer, the adopted child of YouTubers Myka and James Stauffer? Is he missing?
The couple is mostly seen enjoying each other's company together in many places. Sylvia recently graduated from University and Wolfieraps was present to attend the graduation ceremony(convocation) and the couple shared the happy moment together.
Start of the Career
Wolfieraps started his Youtube career in 2013 by the channel named WolfieEnt. His videos are mostly making prank videos, experimental science videos, vines, and other weird videos for his viewers.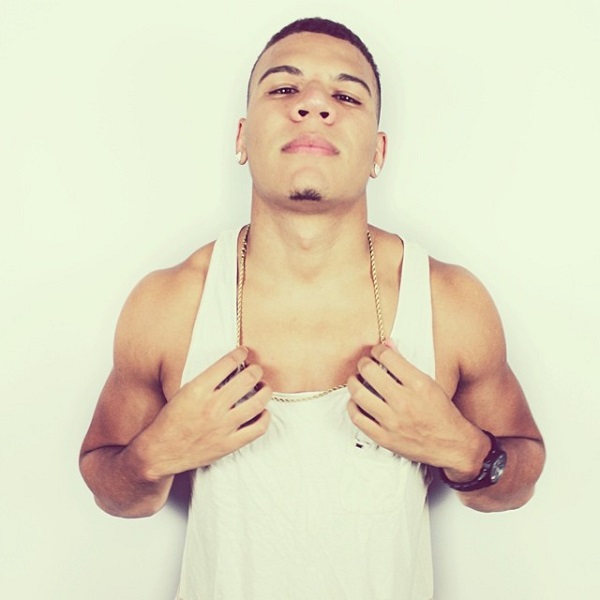 After reaching the millions of followers he received a showcase from Youtube and as a proud Youtuber, he shared his joy with his fans who are called Wolffam.
He also has videos with his parents. They join him in making funny videos. But one unusual thing about his videos with his dad is that his dad always has his face covered with monkey caps or scarfs in his every video.
Who is Wolfieraps Dad?
As above, there are several videos of Wolfieraps in which his dad has appeared but with a face mask or monkey cap. So who is his father? Why does he always have his face covered?
There is one video in which his father was seen without any mask to cover his face. The video is of Wolfie deciding to surprise his girlfriend by getting her a puppy, named 'Wolfie Jr.'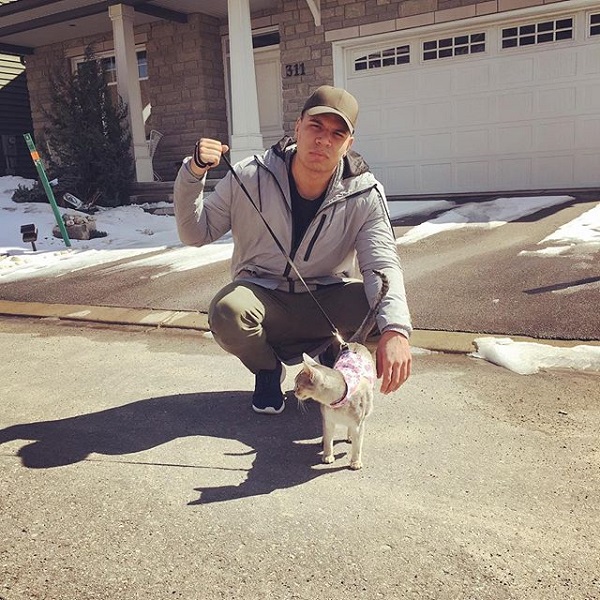 Wolfieraps is amongst the YouTubers who rapidly caught up with fame overnight and is keeping up his pace. He has an estimated net worth of $1.4 million mostly earned from his YouTube channels.
Also read Why Famous YouTubers Maddie Joy And Elijah Wireman Are Moving The House?
Short Bio on Wolfieraps
Wolfie Raps is a Canadian Comedian, Rapper and, a YouTube Star who is immensely popular for his work as a YouTuber with his YouTube Channel 'WolfieRaps' having more than 5.4 million subscribers combined. His videos are generally based on a cover of various hit songs. – See more bio at…