World Music Day: Celebrations in the USA, the uniting universal music and its wonders! Read on for more!
Music: the unifying force
21st June 2017 was celebrated as the World Music Day (Make Music Day) all over the world. More than 750 cities and 120 countries participated actively in this annual festival. In the United States of America, more than 60 cities took part. A number of performances were held by old and young, amateur and expert musicians and also by musicians of different genres for their family, neighbors, and strangers. People had gathered in open areas such as streets, parks, plazas, porches, rooftops, gardens and other public areas to share and enjoy the music and its benefits. In the USA, more than 4000 free outdoor concerts, music lessons, and jam sessions were held. It was an all-day musical celebration which marks the summer solstice and brought people of all walks of life to make music. There were major events held in the New York City, Los Angeles, Boston, Chicago, Cleveland, Detroit, Madison, Milwaukee, Minneapolis-St. Paul, Nashville, Pittsburgh, Portland (OR), St. Louis, San Jose, Seattle and the entire states of Vermont and Rhode Island. There were smaller scale celebrations held in other communicates as well to mark this day this year. This day was used to encourage people to have the pleasure of making music.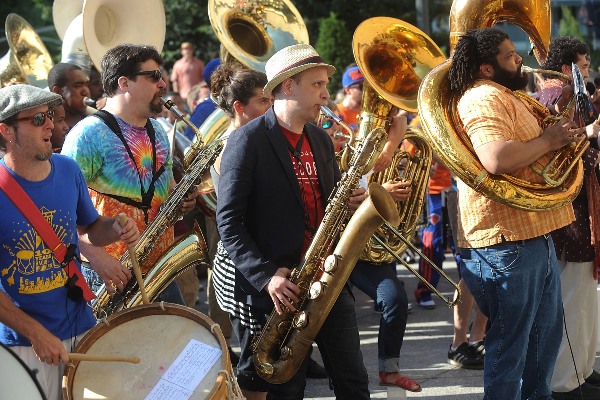 The various musical instruments which were played in Mass Appeal events included guitars, harmonicas, accordions, flutes, percussion, trombones, bassoons, French horns, synthesizers, ukuleles, djembes, harps, and voices. In America, the event is presented and coordinated by The NAMM Foundation and the nonprofit Make Music Alliance. This was the second year that Washington DC is celebrating this day. This year, 68 artists performed in 17 venues across the city. Casio America Inc. also pitched in to encourage people to participate in great numbers. Stephen Schmidt, Vice President of Casio's Electronic Musical Instrument Division said:
"Music is a universal language that spreads joy to so many, and that is why we at Casio encourage everyone to participate in the celebration of World Music Day, no matter their age, skill level, or preferred musical genre," 
He added:
"From beginners to seasoned musicians, Casio offers a wide variety of digital pianos and keyboards to support your musical passion."
History of the World Music Day
The concept of having a World Music day was initiated by American artist Joel Cohen in 1976 when he worked in France. In October 1981, the French Minister of Culture Jack Lang appointed Maurice Fleuret to the post of a Director of music and dance. Joel Cohen's idea of an all-day music celebration was later adopted by the duo and the first World Music Day or Fete de la Musique took place on 21st June 1982. It has over the years spread to other countries and more and more countries and cities are getting added every year.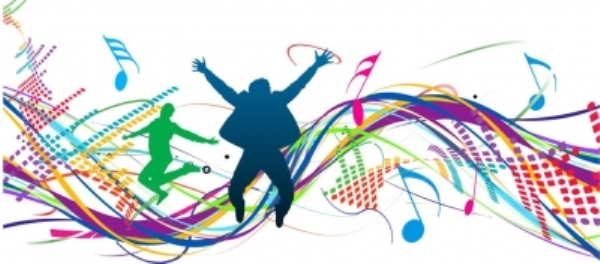 Wonderful quotes on Music
Music is a universal and uniting language. English singer, Keith Richards had said:
"Music is a language that doesn't speak in particular words. It speaks in emotions, and if it's in the bones, it's in the bones."
English composer Benjamin Britten had revealed music details. He said:
"It is cruel, you know, that music should be so beautiful. It has the beauty of loneliness and of pain: of strength and freedom. The beauty of disappointment and never-satisfied love. The cruel beauty of nature, and everlasting beauty of monotony." 
German writer and statesman Johann Wolfgang expressed:
"A man should hear a little music, read a little poetry, and see a fine picture every day of his life, in order that worldly cares may not obliterate the sense of the beautiful which God has implanted in the human soul."
American singer, Marilyn Manson had once said:
"Music is the strongest form of magic."
Touching on the usefulness of music, American singer and pianist Billy Joel had once remarked:
"I think music in itself is healing. It's an explosive expression of humanity. It's something we are all touched by. No matter what culture we're from, everyone loves music."
Highlighting the sweetness of music, American filmmaker and musician Frank Zappa said:
"Without music to decorate it, time is just a bunch of boring production deadlines or dates by which bills must be paid."
German composer J.S.Bach commented:
"Music is an agreeable harmony for the honor of God and the permissible delights of the soul."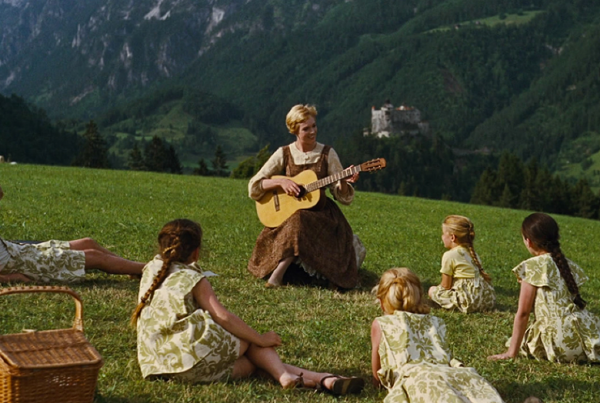 These wonderful quotes from the mouths of the musicians who make us dance to their music are adorable and to be remembered on World Music Day! On World Music Day, let us make music, learn music, hear our favorites or teach it to someone!