The world is shocked on seeing Kate Middleton for the first time in 8 years in shorts!
The world has never seen her in that dress. And hence people were shocked when Kate Middleton wore shorts during the inauguration of the boat racing event King's Cup regatta. Some even aired some strong feelings on it.
Kate Middleton and her shorts
Normally, in the UK there is no hue or cry when a lady is spotted in shorts. But seeing the Duchess of Cambridge, Kate Middleton for the first time in eight years in shorts left people in shock.
Kate wore shorts when she and her husband Prince William attended the boat racing event King's Cup inaugural regatta this week. At this event, the couple raises awareness and funds for eight named charities. Prince William and the Duchess of Cambridge race each other at this event.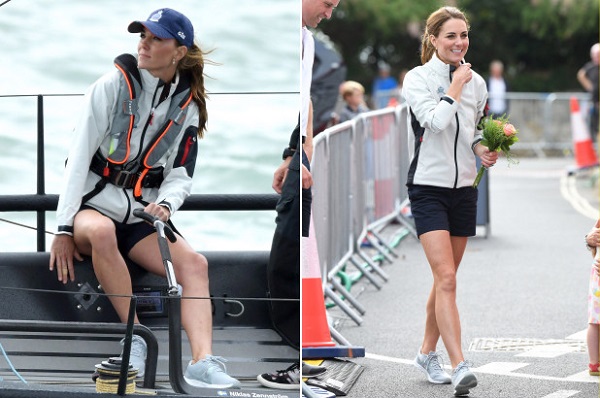 This is the first time in her 8 years of marriage to Prince William, the mother of three has worn shorts. Earlier she attended public events in long dresses or skirts or long jeans or pants. Hence, this sudden wearing of shorts has made ripples and even caused shock waves in some sections of society.
The Royal protocol and Kate Middleton
Due to the royal protocol and Queen's conservative slant towards not revealing too much skin in public, Kate used to always wear dresses which fell below the knee. Kate was last seen in shorts way back in 2008 before she married Prince William in 2011.
That event was a fun and flirty one and it was the Day-Glo Midnight Roller Disco Charity Party held in London. For that occasion, she was in neon yellow shorts and a sequined turquoise halter top.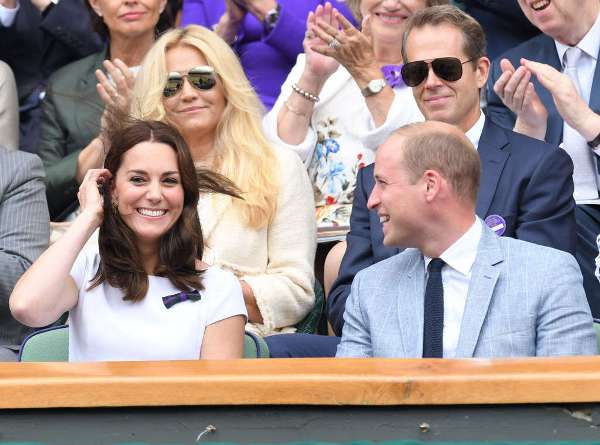 The online comments to Kate Middleton's shorts
People quickly started their online outpouring at Kate's shorts. One person wrote:
"No one freak out, but Kate Middleton wore shorts??? Yassss queeeeeennnnnn"
Another tweeted:
"Kate's legs are killers."
following it with heart and star emojis.
Kate's legs are killers.👏🌟❤ https://t.co/ySrP0HUyG2

— WyattMarie👏❤️🇬🇧 (@wittythinkerby) August 9, 2019
You may like to read:
Kate Middleton's sister Pippa Middleton is revealing Luxury Wedding Details With James Matthew
Kate Middleton alleged unwillingness for a third pregnancy
Prince William and Duchess Kate Are 'Shocked and Saddened' by Manchester Attack
Kate Middleton – her marriage and children
Kate Middleton whose full name is Catherine Elizabeth Middleton married the Duke of Cambridge, Prince William in the year 2011. They were engaged in 2010 in the month of October. The royal wedding went well and was attended by several dignitaries from around the world.
Their first child was a son named George who was born on 22 July 2013 at St.Mary's Hospital. The couple had their second child daughter Princess Charlotte whom Kate delivered on 2 May 2015. On 23 April 2018, Kate had her third baby born who was a son named Louis.
\In each of her pregnancies, Kate suffered from severe hyperemesis gravidarum, a form of morning sickness. She was hospitalized for it when she was pregnant with George. During those times, she was so ill that she had to cancel her official assignments and trips.
Short Bio on Kate Middleton
Kate Middleton is married to Prince Williams n 2011 at Westminister Abbey in London. She is also famous as a Most Promising Newcomer by The Daily Telegraph magazine. She is also a catalog Photographer and Web designers. Kate was also the Top Fashion Wuzzword in 2011. More Bio…
Source: Harper's Bazaar