Is World's Dirtiest Man, Amou Haji still alive? Meet the world's dirtiest man who has not showered in 65 years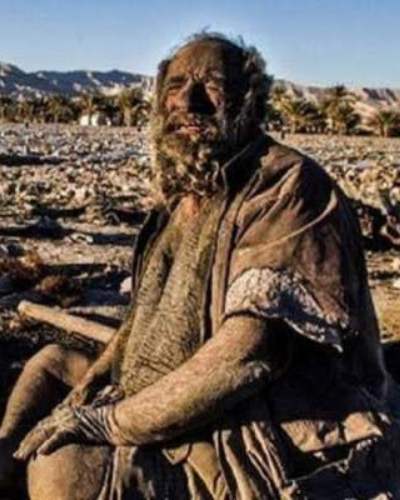 The world's Dirtiest Man, Amou Haji is still alive
He hasn't taken bath for over 70 years
Amou has Aquaphobia (fear of water)
---
Amou Haji, the 83 years old Iranian hasn't bathed for over seven decades because he is scared of water. According to Amou, if he will bath, he will fall ill. As a result, Cleanliness brings him sickness.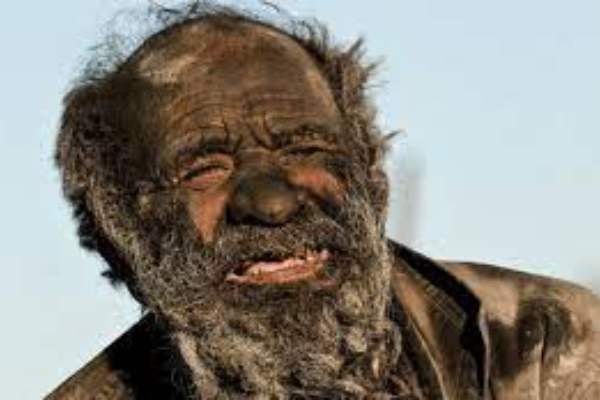 Presently, he lives in holes found in the outskirts of the village in the Iranian desert.
Also read "Maci Currin, 17 from Texas has the longest legs (female) in the world-Guinness World Records!"
How did Amou Haji has been surviving in the Iranian desert?
Amou Haji home is in Dejgah village in the southern province of Fars in Iran. Locals of Dejgah village believe that a broken heart was the reason that Amou Haji chose this lifestyle.
Presently, he lives in an open brick shack and sleeps in a hole made in the desert outside the village. He is a big fan of non-veg and dislikes home-cooked food. However, his favorite meal is rotting animal meats, especially porcupine meat.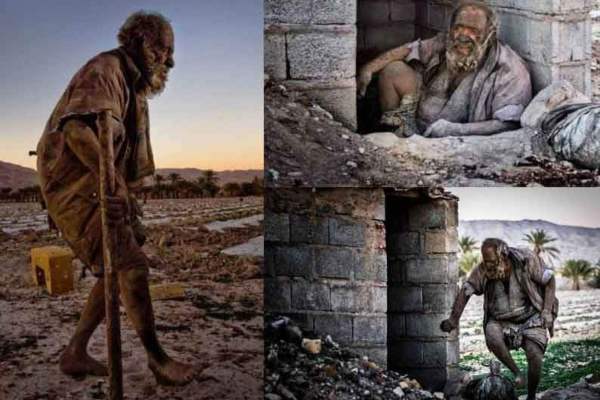 Similarly, Haji drinks five liters of water from a large rusty oil can every day. Haji is very fond of smoking cigarettes. He smokes animal dung out of a rusty pipe instead of tobacco.
Similarly, he keeps his hair short and burns his locks in a fire for a haircut. As for clothing, he wears rags and wears a war helmet to keep warm during winters
Also read "Arabtec Holding PJSC, the builder of world's tallest building, Burj Khalifa goes bankrupt!"
What is the age of Amou Haji?
Amou was born in the year 1940, in Southern Iran. The birthplace of Amou is Kahrar-e Dejgah, Kermanshah Province, Iran. He follows the Islam religion.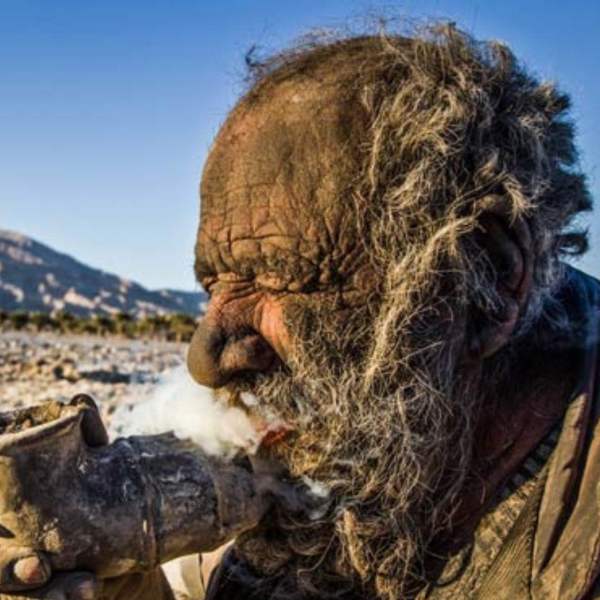 Talking about nationality, he holds Iranian citizenship. Amou took his last tub in the year 1954.
Amu is not the only man who hasn't bathed for years, Guru Kailash Singh from Varanasi refused to bathe, soon after his marriage in 1974.