The world's oldest and longest-married couple: Julio Cesar Mora and Wladramina Maclovia Quinteros make it to the Guinness Book of World Records!
The names of the couple, Julio Cesar Mora and his wife Wladramina Maclovia Quinteros have entered the Guinness Book of World Records. They hail from Ecuador and are the world's oldest and longest-married couple. Both are over 100 years of age now. They are married for the longest number of years; 79 years.
World's oldest and longest-married couple: Julio and Wladramina
In this age when marriages do not last, the married life of Julio Cesar Mora and Wladramina Maclovia Quinteros from Ecuador might serve as an inspiration for many people. They are the world's oldest and longest-married couple. The two are in marital bliss now for 79 years. And Julio is 110 years of age now while his wife Wladramina is 104 years of age. CNN reported:
"Guinness World Records has certified the record and says they are also the world's oldest living married couple."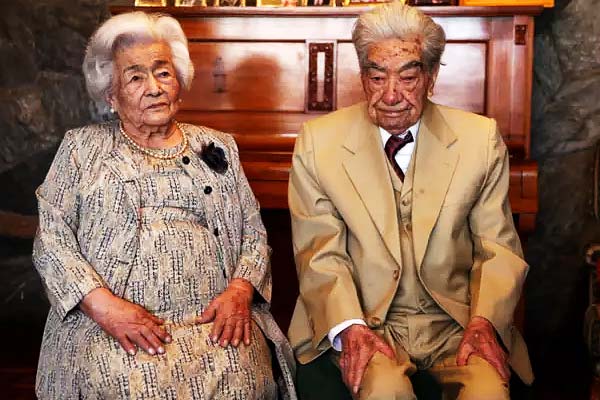 And what is more, both are fairly healthy still and very much in love with each other. They fortunately also have no element of age-related dementia.
The love story of the couple
The story of how the two met and wed is really like a fairy tale. They had met during school vacation. They became very close friends and began dating. But the parents of both of them were against their marriage. But Julio and Wladramina went against their wishes and exchanged wedding vows secretly. They were friends and dating for seven years before they decided to walk down the aisle together.
They cherish the time they spent together. Their love has remained through all these years. It was not only disapproval from both families but also there were issues in the relation between the two families.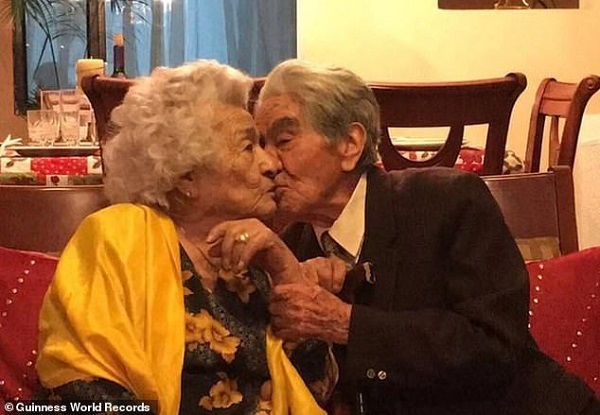 The couple state:
"It was not easy because our relatives did not have a good relationship, but with time and patience we were able to unite them, and we became an example and the best reference for the younger generations,"
Their mutual love and respect and maturity worked and helped them to cement their relationship for so long. The kids too may be definitely proud of them and their formula of a successful married life.
Also, read Late Chadwick Boseman's Relationship With His Wife Taylor Simone. Couple Married On A Private Ceremony!
What is the secret of their successful married life?
Though they faced initial difficulties due to their families, they managed to get over them. Revealing their secret formula, they said it is a mixture of love, maturity, and mutual respect:
"Family unity under the rules of love, mutual respect, honest work, and proper education based on family values are the keys to healthy coexistence."
They added:
"The love and maturity that we had as a couple from the beginning of the marriage allowed us to know each other and grow emotionally to define our future."
The couple has now five children, 11 grandchildren, 21 great-grandchildren, and also 9 great-great-grandchildren. So they have seen their next four generations. The couple loves to host family parties and dinners. These family gatherings have paused due to the coronavirus pandemic but they are looking forward to again hosting them once the pandemic is over.