Is it worth to watch Guy Fieri's Family Road Trip? Married Guy's son writes an open letter to him. Why?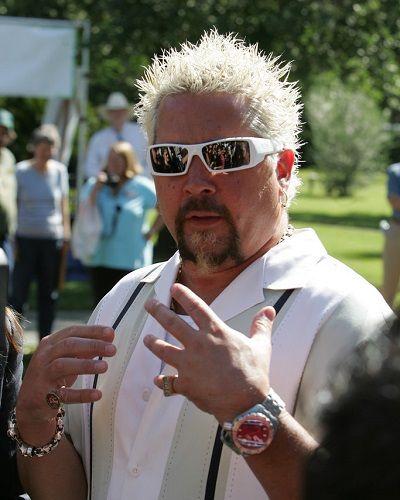 Guy Fieri had been exploring America by seeking out one of the best spots on Diners, Drive-Ins, and Dives.
And now it sounds really interesting to know that he is sharing the same with his family as they hit the road for the classic American tradition-a family road trip from sea to shining sea.
---
In the year 2015, Guy Fieri's son wrote an open letter to their father's fans titled The Food Network is Killing Our Father.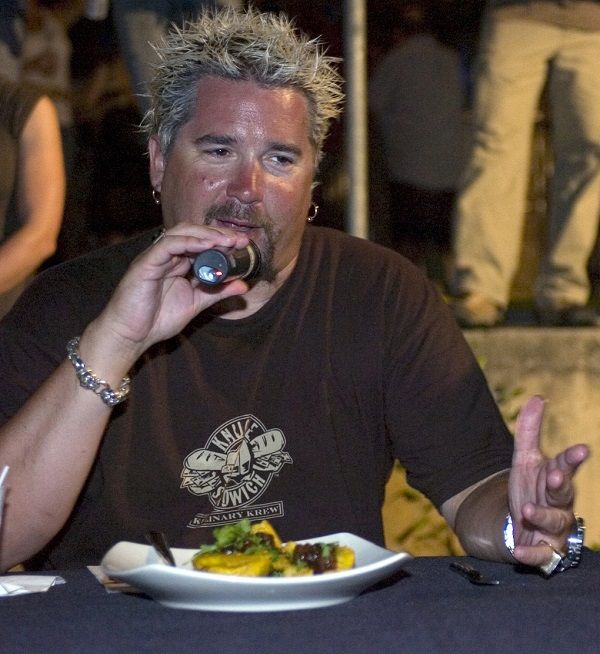 Guy's Fieri Family Road Trip
The main truth of Guy Fieri's son writing an open letter to their father's fans titled "The Food Network is Killing Our Father" was that their high-energy dad was keeping backbreaking and was busy filming for the schedule with "Diners Drive-Ins and Dives" including other Food Network show appearances.
Though Guy Fieri has still a hectic and busy schedule, his family is along for the ride with "Guy's Family Road Trip".
The first episode of the show was aired on the 13th of August. It seems as if the show is already shaping up to be a favorite for families who are fond of foods.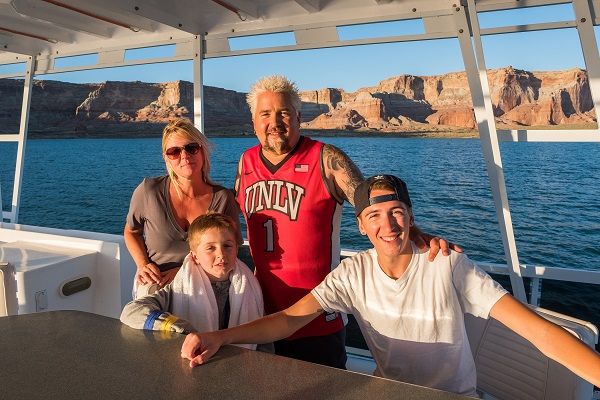 The exciting show had Guy Fieri has him to take to the road with his happy family in tow for a really neat and old-fashioned summer vacation adventure which is thus a Fieri style.
This has indicated that lots of campfires are ready for a cookout, local festivals, and of course many restaurant visits.
Children of Guy Fieri  in his Family Road Trip
Guy Fieri's first son, Hunter is a Sophomore in college. He is the young man to watch.
Talking about him in the show, he seems to be a bit awkward at times when being filmed when he talks about food he can look at the camera, and take that "money shot" savory bite like a pro while visiting one of his dad's Mexican restaurants.
Guy Fieri looked like a mechanic who does the first time his child takes apart an engine.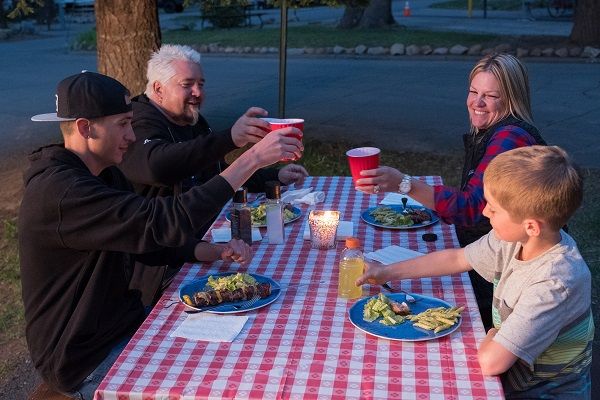 Guy's second and younger son, Ryder is a bit different from the elder ones in behavior and nature as well. He acts like a normal fifth grader.
However. he is quite poised and polite as he helps mix up a batch of his favorite food which is waffles. He is not too sophisticated and doesn't ask if the waffles are gluten-free and are okay with dumping big blobs of butter into a vat with his hands.
He is just happy to be with his father and family and it is clear that being on the trip has a lot to do with it.
Obviously, we all can relate to a family in an RV seeing America as family vacations are precious times, and although this one is being filmed.
You may also like to read Dawn Ward afraid of queues! She documents her trip to the local supermarket Aldi!
Guy Fieri's Family Road Trip with his wife
In the show, Guy Fieri, and his wife, Lori get some alone and romantic time at a bar to sample booze. It seems to be fun to watch the happy couple together as it is obvious the spark is still there between them.
Guy Fieri with his wife and children, ride mountain bikes, play catch at the campground at night, joke around and have so much of fun.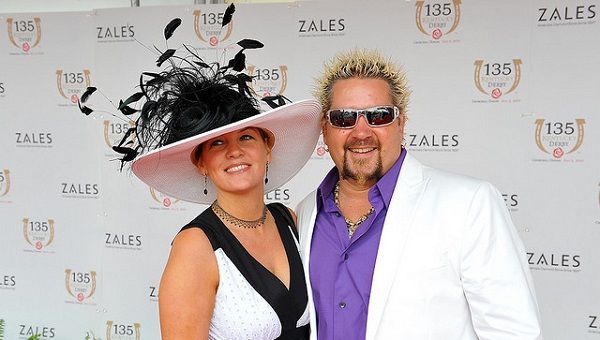 Guy Fieri, as a dad, might have bleached blond hair and an earring but he is Clark Griswold, only much cooler.
It can be noticed that Guy Fieri is the only one among the nuclear family that keeps on pulling out his phone to take pictures. The children have their heads glued to a screen, at least not on camera.
Also read Angelina Jolie spends quality time on a boat trip with her twins, Vivienne and Knox on the Spanish island of Fuerteventura
Short Bio on Guy Fieri
Guy Fieri is a restaurateur, author, game show host, and television personality who hails from America. He gained a lot of popularity and fame as the host of the popular television series on the Food Network. More Bio…