The wrestling sensation Silver King dies during a bout in Camden Roundhouse in London!
The greatest professional wrestler Silver King is no more. He died in London while in a boat at Camden Roundhouse.
Silver King is dead
The greatest professional wrestler cumin actor Silver King, 51 expired during a boutique which was held in Camden Roundhouse. He collapsed and fell on the canvas.
It was Saturday and Silver was in the middle of a wrestling match at the Greatest Show of Lucha Libre event. He was facing Warrior Youth and probably suffered a heart attack.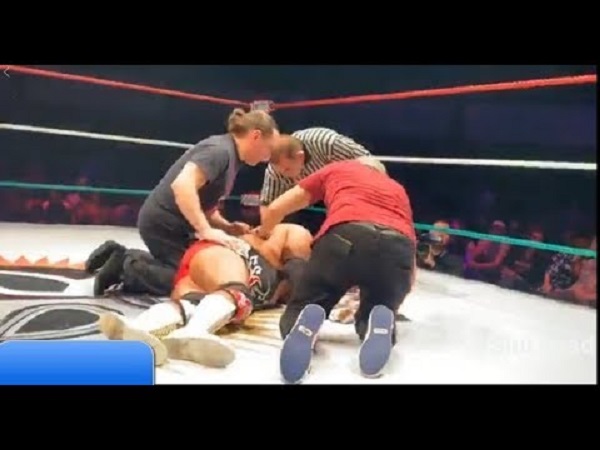 Stuart Hughes put up a video on his Instagram and captioned it:
"The Mexican #LuchaLibre wrestler @SilverK_Oficial died on Saturday night during a @luchalibreldn match at @RoundhouseLDN – I filmed him at the matinee show just hours before he collapsed in the ring."
After he collapsed, the referee and several other men rushed to help him, the footage posted online shows. The venue of the event confirmed that some incident has taken place but did not want to give any more comments on it.
In Lucha Libre, there are masked competitors called Lucia dorsal. They face and fight each other in acrobatic but choreographed battles.
Tributes for Silver King
His fans and colleagues paid tribute to the departed soul. One of his fellow wrestlers said:
"He went as he wanted: fighting!"
El Hijo del Santo, aka Jorge Rodriguez, mourned the death of his partner in so many battles. He tweeted that he deeply regrets the death.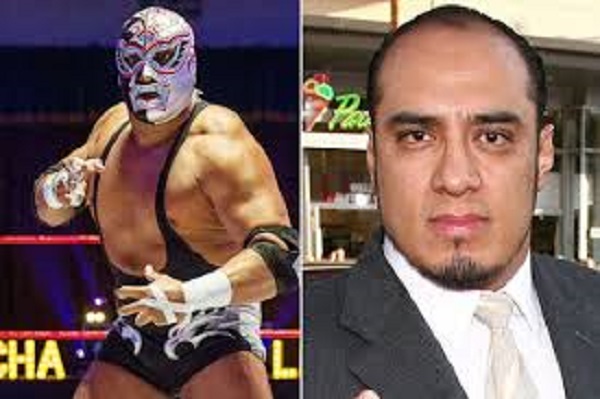 US company WWE tweeted:
"WWE is saddened to learn that Lucha Libre legend and former WCW star Silver King has passed away at age 51."
Additionally, the official Lucha Libre Twitter account uploaded a picture of the wrestler and captioned it "Rest in Peace". Their post read:
"Lucha Libre AAA Worldwide joins the grief that the Luchistica family has for the death of Cesar Cuauhtemoc Gonzalez Barron 'SILVER KING'."
Sean Waltman tweeted:
"It was an honor to have been friends & shared the ring with the great Silver King. He & Tejano were an amazing team. He truly was one of the greats & I'm heartbroken to learn of his passing. #RIPSilverKing"
Eric Bischoff posted on his Twitter:
"I am saddened to hear about the passing of Silver King. Like so many of the great Luchadores that helped Americans appreciate Lucha Libre and make Nitro the success it was, he will be missed. Thank you and RIP."
Wrestle talk TV wrote on their Twitter handle:
"Our deepest condolences to the family and friends of Lucha Libre legend Silver King. He will go down as one of the all time greats."
About Silver King
Silver King's real name was Cesar Barron. He hails from Mexico and grew up in a Mexican wrestling family. His father also was a popular 'lucha libre' fighter.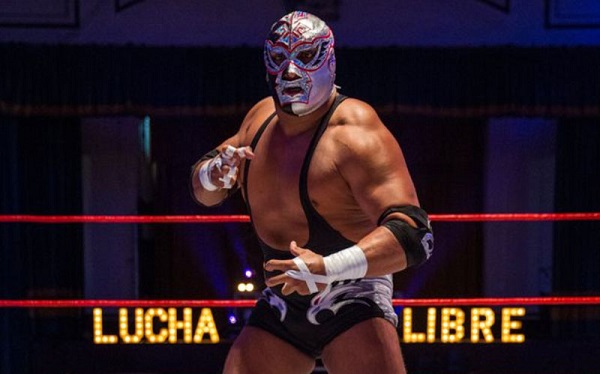 Silver is a world-renowned wrestler. He was successful and was in USA's World Championship Wrestling (WCW) from 1997 to 2000. Silver was also called Black Tiger. He was also an actor and starred as the villain Ramses in the Hollywood comedy called Nacho Libre in 2005. He appeared along with Jack Black in this movie.
Also, read Former professional wrestler Ric Flair gets a surprise birthday party from his wife Wendy Barlow!
As regards his relationships, there is nothing revealed. He had one introduced a wrestler called Silver King Jr. stating that he was his son. But later on, he distanced himself from that wrestler stating that the wrestler was a fraud.
Source: BBC News,  the Guardian