WWE Dating News: Dana Brooke talks about why her relationship with Dave Bautista did not work out!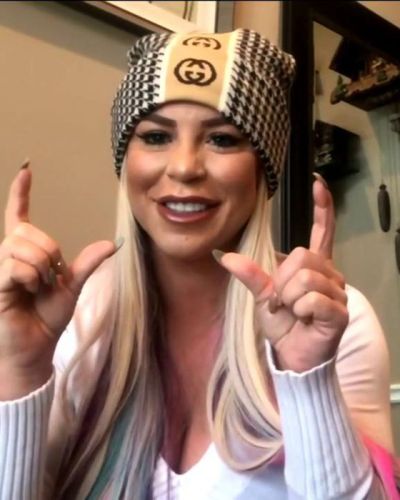 WWE Dating News! There were rumors last year that the Superstar with WWE, Dana Brooke was dating actor Dave Bautista. But after that, things were quiet and now Dana Brooke spoke to Forbes and revealed what exactly ensued between the two.
WWE Dating News: Dana Brooke talks about her relationship with actor Dave Bautista
WWE star Dana Brooke gave an interview to Forbes recently and in it, she gave people an insight into her rumored relationship with actor Dave Bautista. Last year, Dana and Dave had exchanged flirty messages with each other on their social media. People speculated that they were dating. But after that, things went quiet. And no one had an idea on what ensued between the two.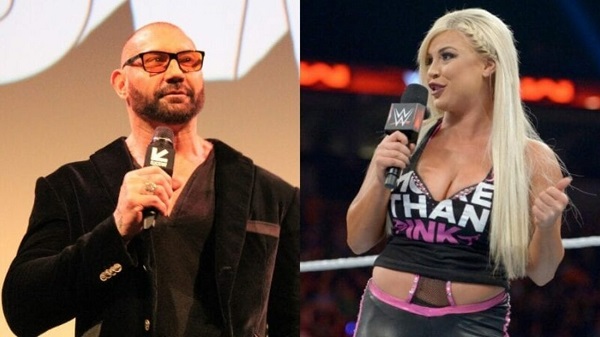 Now she said:
"We share a lot in common as far as being in the business and outside, and being very passionate about giving back and charity work as well. It's just with my schedule being so so busy, and Dave doing a lot of movies, our times are very limited. But we still communicate, we still talk on a regular basis, my boyfriend now [Uly Diaz] and him also have a lot in common as far as the fight game goes."
More revelations from Dana
Later, Dana also said that though they had always an interest in each other they had other commitments as well. They shared a lot of things in common, went to the Meat Market, and also to Edison in Tampa, Florida. They were destined to be friends. But their own busy professional lives left them with little time for each other. Dana is a wrestler and has performances on most days of the week. She also has to tour the world for it. Dave is also busy with his acting career. He is part of the Marvel Cinematic Universe and has starred in the long-awaited Dune reboot.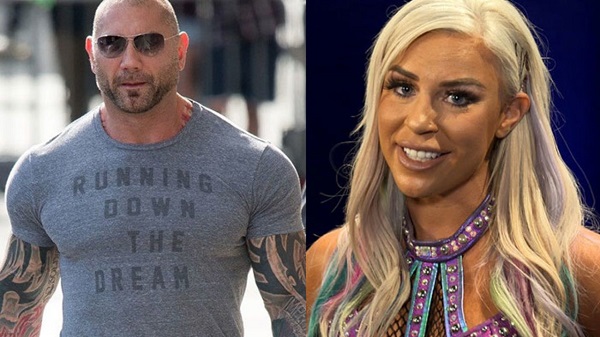 Hence though they liked each other, they were not destined to be romantic partners. Due to this, they amicably decided to separate and go their different ways. The two of them have after that moved on in life and have new partners for love.
The first online romance of the couple
Last year, Dave revealed on his Twitter handle that he has split from his third wife, competitive pole dancer Sarah Jade. Many fans and colleagues sympathized with his heartbreak. Many women came forward to express their love for him. But it was Dana who won his heart and affection. After this, the pair could be seen exchanging some really love-filled messages between them. They flirted for a while online and also exchanged pictures. Later, they also met up. These flirty exchanges made headlines and were on YouTube as well. But after this there was quietness and now Dana has provided of what happened after that.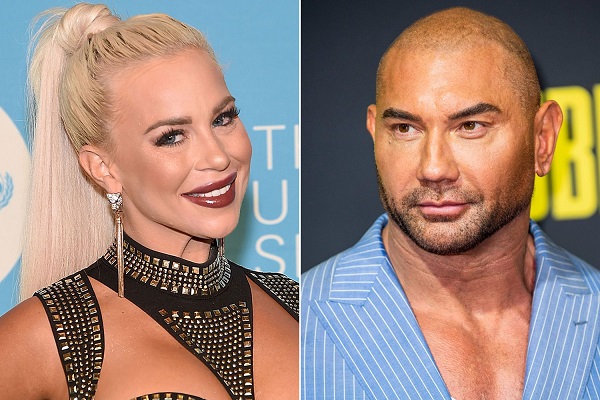 Dana is now in a relationship with Diaz who is a professional boxer. He had fought with Dolph Ziggler whom Dana had dated for some time before. Dave had the first wife in Glenda whom he married in 1990 and shares two children with her. But they divorced in 1998. Later, he wed Angie the same year and has a son with her. The couple divorced in 2006. In 2015, he married Sarah Jade and they split in early 2019.
Also, read The wrestling sensation Silver King dies during a bout in Camden Roundhouse in London!