Former WWE Star Sarah Logan Is Expecting Her First Child With Her Husband Raymond Rowe!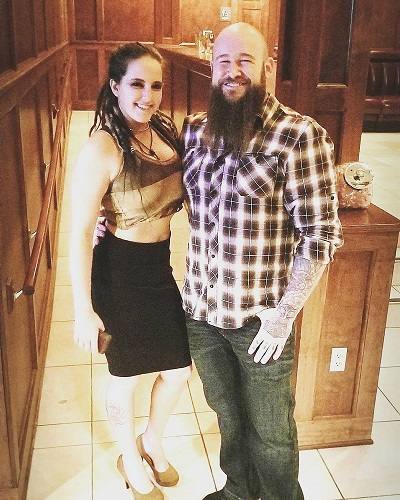 Sarah Logan, the former WWE star is pregnant with her first child with her husband, WWE Wrestler Raymond Rowe.
The couple announced their upcoming new member of the family through their youtube video.
---
She was giving small hints over the weekend saying she would make a big announcement. The couple is really excited about the new journey in their life.
Sarah Logan is pregnant with her first baby
The former WWE star is pregnant with her first baby with her husband. Raymond is also a WWE wrestler who is famous with his ring name Erik.
This Monday the couple announced their upcoming baby on their channel 'Wild and Free TV'. At the start of the video, the couple was waiting for the home-test result for the pregnancy.
After the result came positive, the couple shared their joy by smiling, kissing, and embracing each other. Rowe also kissed his wife's belly after getting the good news. In the video, Logan stated: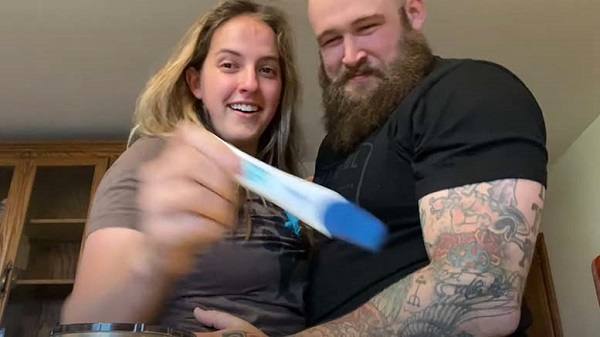 "I'm so excited, which is news for me. I honestly did not want to have kids before I met Ray Rowe. No one had ignited that motherly instinct in me. It just wasn't something I thought was for me," 
You may also read- Inanna Sarkis pregnant with Matthew Noszka! Find about their three years relationship!
In the video, she also revealed that she did not grow up around the babies as she and her brother are only a year apart. Moreover, she added that she always wanted to have kids with her husband Rowe.
She stated:
"I was that girl that was like, 'I don't want kids and don't need kids.' Then I met Ray and almost immediately, I was like, 'I want to create something with this man, want more than we have — I want everything. I want marriage, I want to live together, I want kids. And to have that right now, it's overwhelming. Just to know that I'm gonna give him something no one else has and no one else will is beautiful."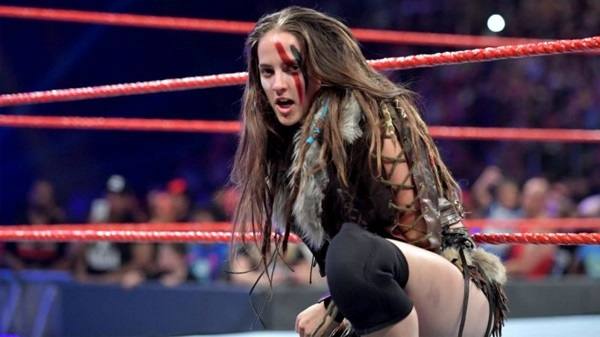 The 37-years-old Rowe also showed his excitement as he always wanted to experience fatherhood his entire life. He also mentioned he wants to set an example for his child just like his father who he considers his first hero. Logan is six weeks along in her pregnancy.
Relationship of Sarah Logan and Raymond Rowe
The WWE star couple tied the knot back in December 2018. They held their bid day ceremony with the apparent Viking theme. Rowe shared the picture of their wedding day on his Twitter account with the caption 'Man and wife'.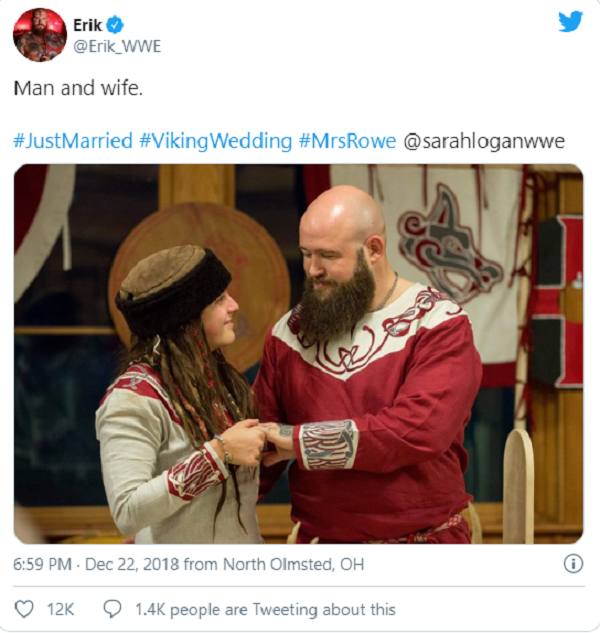 The guest who went to the event shared pictures of the couple's big day on social media. The couple is now going to welcome their first baby together.
You may also read- Is Khloe Kardashian pregnant second time with ex-boyfriend Tristan Thompson's baby?