X Factor star Eoghan Quigg is Expecting Second child with Girlfriend!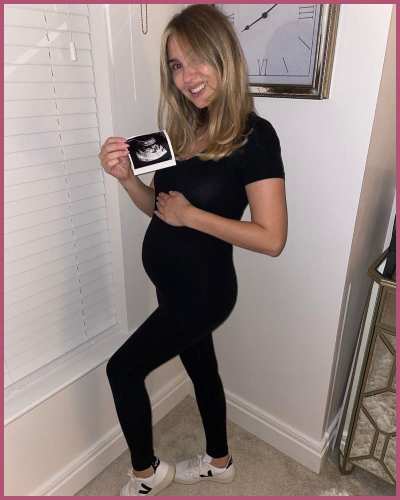 The X Factor star Eoghan Quigg is expecting a second baby with his longtime girlfriend Amy Campbell.
The Northern Irish singer from the 2008 session is already dad to daughter Emmy Belle.
Learn about the life of Eoghan Quigg, his girlfriend, and kids after The X Factor.
---
The teen contestant of The X Factor, Eoghan Quigg is going to be a dad for the 2nd time! He announced through his Instagram that his long-time girlfriend Amy Campbell is pregnant.
Eoghan Quigg is going to be a dad to 2!
Eoghan Quigg is the 30-year-old X Factor contestant who is going to be a dad with his second baby. The former teen idol who reached the semi-finals of Simon Cowell's singing competition in 2008 has his beau Amy Campbell pregnant for the 2nd time.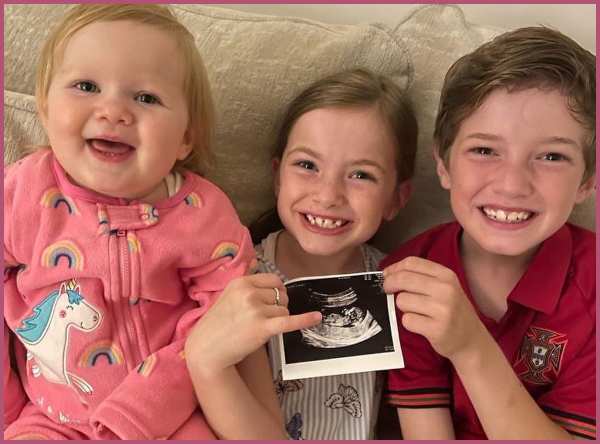 It's the 4th child of Amy while the sec9ond child of Eoghan but he raises two other kids as well, his baby announcement post captioned,
"We go again.. Baby number four due next spring.. We couldn't be happier.. #BabyQuigg"
He announced the happy news of embarking on the parenthood journey with another baby. The couple is expanding their family one more time by sharing it on Instagram with a video of himself and Amy telling their kids she was pregnant.
He also added clips when their firstborn daughter, Emmy Belle gazing at and kissing the sonogram of her baby brother or sister. The baby's gender is quite a secret.
Also, Read Jon Pardi and his Wife Summer Duncan are Expecting Their First Baby!
Congratulations are in the order for Parents-to-be Eoghan Quigg and Amy Campbell
Friends and followers penned a sweet tribute while congratulating the happy couple on their baby on the board. Former Big Brother contestant Ashleigh Coyle wrote,
"This is the sweetest thing! Congratulations to you both; @amylcampbell you look flawless as always."
A random dancer on the internet also took a moment to the loved-up couple saying,
Congratulations Eoghan and Amy and the most wonderful and beautiful children 👧 in the world congratulations Amy and Eoghan xxx🇨🇮🇨🇮🇨🇮🇨🇮🇨🇮🇨🇮🇨🇮💚💚💚💚💚💚💚💚💚💚💚👍👍👍🌹🌹🌹💋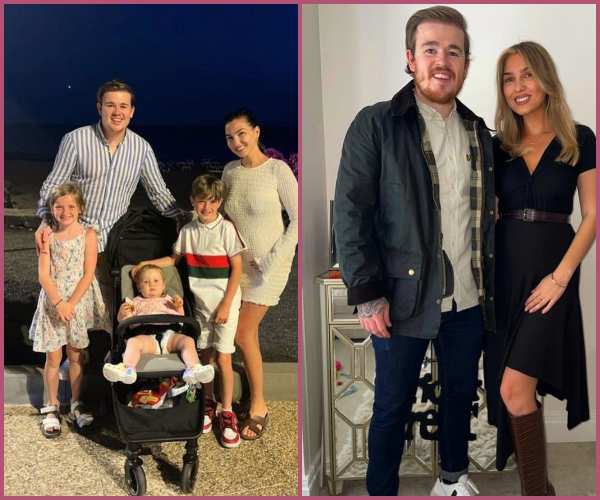 Eoghan Quigg and his girlfriend with whom he is in a live-in relationship are already parenting, Emmy Belle, born April 2021, and Amy's other two children. the mother-to-be's two kids are from a previous relationship, in Derry.
Also, Read Molly-Mae Hague is pregnant with the first Child of Tommy Fury
Who is Eoghan Quigg?
Eoghan Quigg is a college footballer and pop singer from Dungiven, Northern Ireland. He is the second-runner up in the fifth series of the British television music talent contest The X Factor in 2008.
Quigg joined Coagh United F.C. in 2015 and got moved to Portstewart F.C. He stood second in the Irish national selection for the Eurovision Song Contest while intending to represent Ireland in 2014.
Eoghan who had documented his life after giving birth to Belle is yet to sign the record label of mentor Simon Cowell, Syco records. The duo has collaborated since the singer released Eoghan Quigg in 2009. This album peaked at No. 1 on the Irish Albums Chart but ranked 14th in the UK back then.
Also, Read Country Singer Drake White and Wife Alex are Finally Expecting Baby After Fertility Struggles!