Yandy Smith Harris and Mendeecees Harris vow-renewal ceremony is a dream-come true!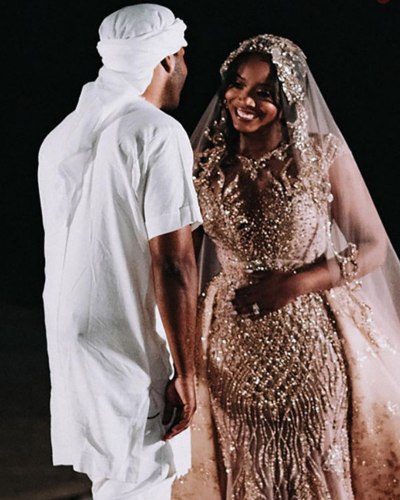 Yandy Smith-Harris and Mendeecees Harris renewed their vows 
They celebrated their wedding renewal on 24th May 2021 at Bab Al Shams Desert Resor in Dubai
They invited their friends and family to the grand celebration in Dubai
---
Yandy Smith-Harris and Mendeecees Harris are madly in love with each other! The love vows renewed their vows on 24th May 2021 at Bab Al Shams Desert Resor in Dubai. Their vows-renewal ceremony aired on VH1 and was the perfect ritual for them. They decided to recommit to each other in front of 60 people in a safe ceremony where guests were tested for Covid-19 strictly.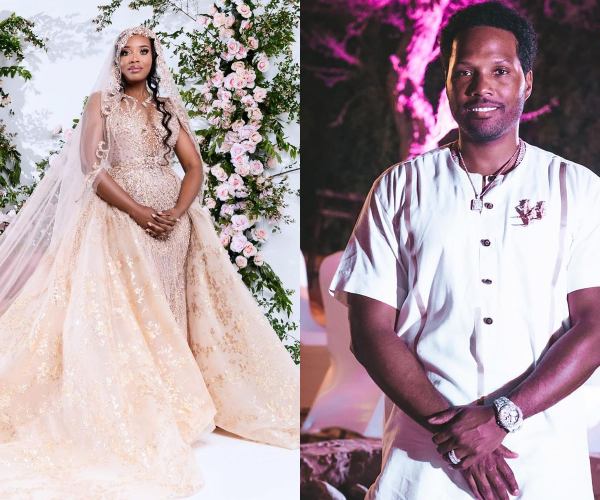 The vows renewal was a surprise for Yandy as they were in Dubai just for their late honeymoon. But Mendeecees surprised her by proposing to her again. They did not think twice to involve friends and family in the vows renewal.
Yandy revealed,
"When we got married the first time, when we vowed that we would be together through thick and thin, we were literally walking in through some big times. We had a lot of pressure on us. We had a lot of things over our head that although we love each other it was [a] really, really emotional time for us [and] for our family."
She added,
"We wanted to walk into the next six years or 20 years, 50 years, free and clear of all that was over our heads before,"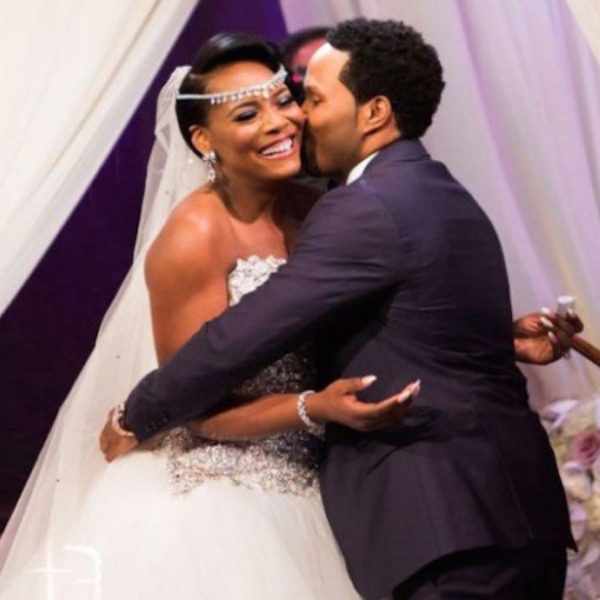 Also read What exactly happened between Mendeecees Harris and foster child Infinity? Is he giving her up?
More on the ceremony
For the vows, Mendeecees said that he went for a short and effective one. While Yandy joked that she talked way too long but all of it was from her heart. For the ceremony, Yandy wore a Swarovski crystal-embellished rose gold gown with a detachable Swarovski-encrusted overskirt and a 15-foot train.
She flaunted a silk satin ivory white mermaid gown with a corseted bodice embellished with gold Swarovski crystals for the reception. Her husband Mendeecees wore Eaden Myles' Crowned King II suit made from Egyptian cotton. Here's the team who made their ceremony successful.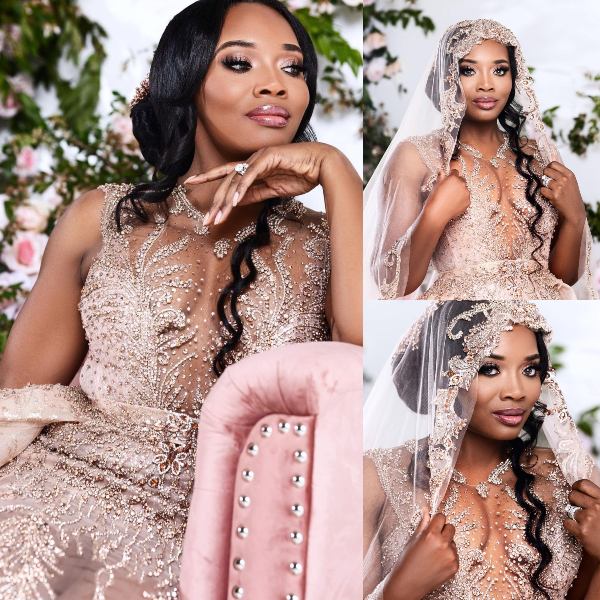 Decoration – Ayanna Stephens
Hairstyling – Bryant Jamison
Makeup – Jonathan Fernandez
Styling – Vladimyr Pierre-Louis
Photography – Marissa Farrow
Also read Blake Knight and Garrett Clayton had the perfect fairy-tale wedding!
Short bio on Yandy Smith-Harris
Yandy Smith-Harris is an American actress, producer, television personality, and entertainment manager. She is also the brand manager of the lifestyle brand 'Everything Girls Love'. She is best-known for the VH1 reality series Love and Hip Hop.
Similarly, Yandy is also identified as an entrepreneur. In 2016, she released a guide eBook for entrepreneurs titled The Beauty of Branding in Business. Read more bio…