Yasmin Vossoughian has birthmark on her left leg! She gave birth to new baby?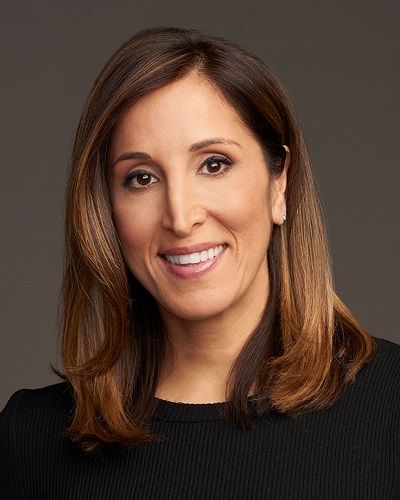 The American Journalist Yasmin Vossoughian opened up recently.
Many people did not know that she was born with a large purple birthmark covering much of her left leg.
---
She often hid the birthmark under her pants or tights throughout her career. She is always worried about the reactions she might get from the viewers when they see it.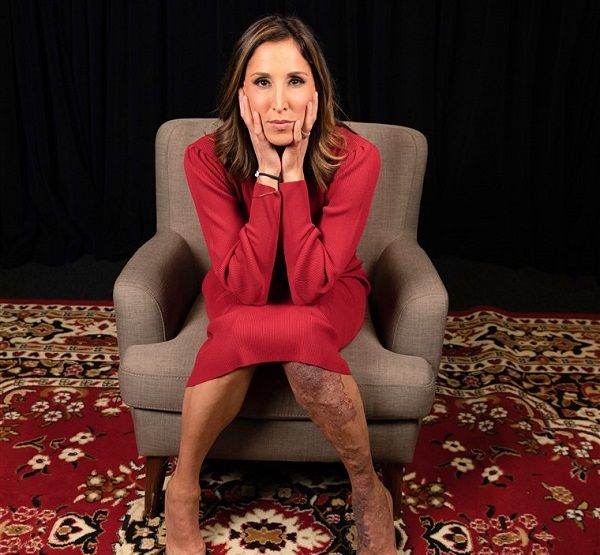 Similarly, she wrote an essay where she wrote,
"As a woman, you already have an intense amount of scrutiny when it comes to the way you look, particularly on TV," 
Recently, she is embracing her appearance, birthmark, and everything. Similarly, she talked about her journey to self-acceptance in the 3rd hour of TODAY. She said,
"I've been exhausted with hiding things from everybody, trying to cover up my birthmark so nobody sees it,"
Likewise, she added,
"I'm on the point where I am like, 'You know what, let's put it out there, and if people don't like it, well, too bad for them.'"
She said that she has such a career where she can be judged as much as by how you look. When she was a teen, she tried to cover her leg's birthmark with cream.
Yasmin Vossoughian's new Baby boy
On 8th August 2018, she gave birth to a healthy baby boy. His name was kept Norr Ahad which is named after his mom's father. It was her second child. Similarly, her firstborn child Azur Vossoughian Clifford is the 22nd month of Noor's senior.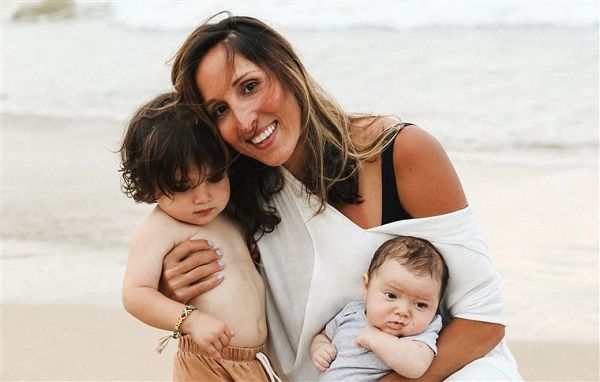 Likewise, she wrote a piece for Mika Brzezinski's Know Your Value platform,
"How to tell your boss you're expecting a baby."
After that, Phil Griffin was satisfied with the story and gave her the time she needs.
Also read The World is a very, very merry place without men says American journalist E. Jean Caroll as she accused Donald Trump of sexual assault in 1995-1996!
Who is Yasmin Vossoughian's husband?
Yasmin Vossoughian is a married woman who married her longtime boyfriend Whittaker Lindsay Clifford in June 2016. They have been married for three years now. They are living like a very happy couple. Her husband is a businessman. He runs his family business Clifford Associates Inc.
His company is a multi-rep sales and marketing agency that services the Southeast US and Caribbean. Similarly, it has been operating at the highest level of integrity and efficiency while representing leading outdoor sports specialty and tactical vendors since 1980.
Likewise, he joined the Agency in the year 2003 as the company's new Account Manager for Georgia. At present, he currently manages key accounts out of the Georgia office. They welcome their first baby on 15th October 2016.
Yasmin Vossoughian family
Yasmin Vossoughian was born on 3rd October 1978 in New York, USA. She was born to Dr. Ahad Vossoughian and Shamsi Vossoughian. She was the youngest among her siblings. There is hardly any information about her siblings.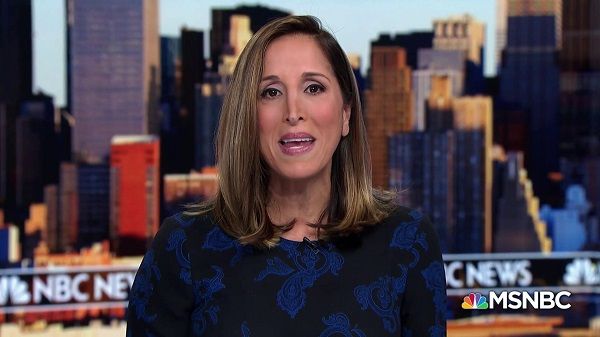 Talking about her education, she studied at Cornwall Central High School, in Orange County, New York. After that, she went to Northfield Mount Hermon School in Northfield, Massachusetts, and graduated in the year 1996.
Also read Is Bradley Cooper and British-American journalist Anna Wintour dating? Know about her Met Gala
Source: cliffordassociatesinc, TVNewser, today