One of the Worst Plane Crashes in Nepal's History! What Caused Yeti Airlines Flight 691 to Crash in Fair Weather?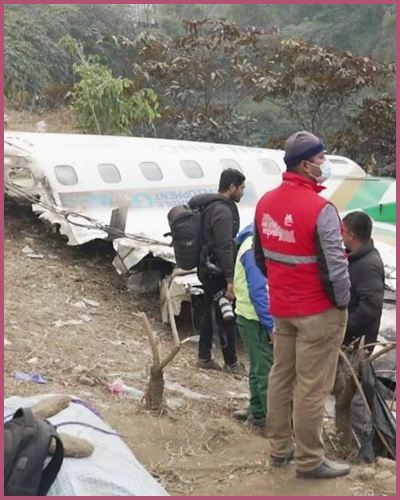 On Sunday, Yeti Airline flight 691 crashed just moments before it was supposed to land on Pokhara's runway.
69 out of 72 people aboard are confirmed dead in the air accident.
The airline's spokesman revealed that the cause of the crash is still under investigation.
---
Details about Yeti Airlines flight 691 crash
In Nepal's one of the most terrifying crashes, Yeti Airlines' flight 691 crash is definitely one that has shocked the whole nation.
There were a total of 72 people on board out of which 68 were national and international passengers and four crew members. Nepal's civil aviation authority reported that thirty-seven were men,  25 were women, three were children and three were infants.
57 individuals including the passengers and crew members were Nepalese. The other fifteen passengers were foreigners. Five were Indian, four were Russian and two were Korean. The rest were from Australia, Argentina, France, and Ireland.
The unfortunate event happened as the aircraft went down near the city of Pokhara in central Nepal just moments before its landing killing everyone on board.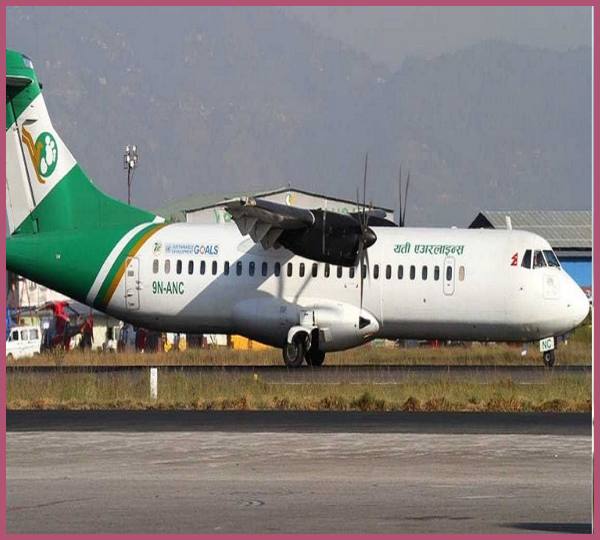 Nepal's Aviation Safety Network said that it was one of the deadliest plane crash in 30 years in Nepal.
Before Sunday's accident, more people were killed in the plane crashes that took place in July and September 1992.
The first crash happened to Thai airlines where 113 people died. The next accident involved aircraft run by Pakistan International airlines where 167 people were left dead.
A video going viral on the internet shows moments before the plane crashed. Some random person filmed the plane going down from the rooftop of his house in Pokhara. After the plane is no longer visible, a loud explosion can be heard at the end.
Nepal's newly elected Prime Minister Pushpa Kamal Dahal said he was "deeply saddened by the sad and tragic accident."
He tweeted,
"I sincerely appeal to the security personnel, all agencies of the Nepal government and the general public to start an effective rescue,"
Also, Read Taylor Lewis dead: Teen Mom 2 star Died in Hotel Room, Police Investigates
Yeti Airlines co-pilot's husband also died in a similar crash 16 years ago
Anju Khatiwada was the co-pilot of the unfortunate flight when it smashed into a gorge. It was maybe a coincidence but her husband Dipak Pokhrel was also a co-pilot on a Yeti Airlines flight when he died.
Her husband's death in the terrible crash motivated her to pursue a career in aviation.
She did not let her loss bring her down. Rather the young mother took Dipak's passing as a motivating force to do something in life.
A family member said,
"She was a determined woman who stood for her dreams and fulfilled the dreams of her husband,"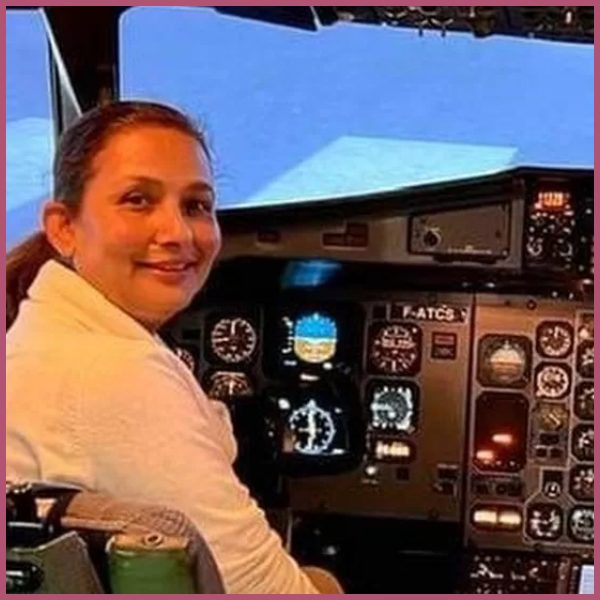 Dipak died in June 2006 when a Twin Otter prop plane carrying rice and food supplies to the western part of Jumla came down and burst into flames, killing all nine people on board.
Four years later, Anju trained in the US and overcame every obstacle she faced during the training. After her qualification, she joined Yeti Airlines.
A member of the Airlines said,
"She was a full captain at the airline who had done solo flights,"

"She was a brave woman."
Anju remarried and had another child and she loved her career as a pilot.
Also, Read Nepal Plane Crash Updates: 70 Deaths, No Hopes Of Survivors, and Horrific Last Moment Videos