All details about Yoatzi Castro toxic relationship with ex-boyfriend Jessie Andrade! Know about her son, family, brother Louie Castro, surgery, social media, biography
Yoatzi Castro who broke up with her long-term boyfriend Jessie Andrade recently posted a YouTube video titled, I'M HEALING.
Just a day after she posted the video, her ex-boyfriend Jessie was arrested. On 19th January 2021, he was arrested for breaking into Yoatzi's home in Watsonville, California.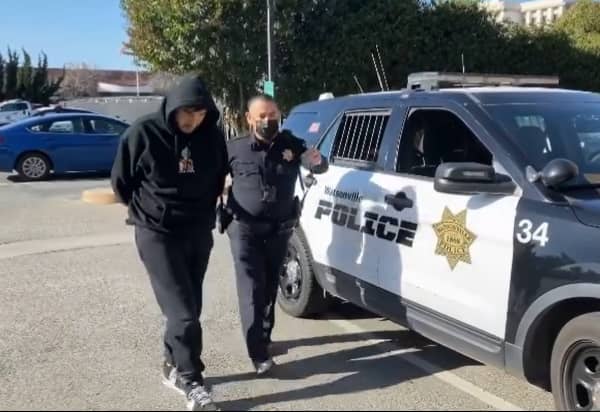 Likewise, Andrade officially surrendered himself to the authorities after a nine-hour standoff. On the Watsonville PD's Instagram page a video of his arrest has been released. As per the Watsonville Police Department,
"Jessie Andrade, 30, is now facing several charges, including felony criminal threats, brandishing of a firearm, felony burglary, violation of a domestic violence restraining order, and resisting/delaying his arrest," 
He broke into her home in the early morning hours and pointed a gun at Yoatzi, her 4-year-old son and Yoatzi's father. Luckily, they were able to leave the house and call the cops. He was still inside the house armed with a handgun though he refused to exit.
Yoatzi Castro and Jessie Andrade toxic relationship
Yoatzi Castro and Jessie Andrade started dating each other in the year 2014. Jessie is a DJ and they met on social media after he commented on her Instagram post.
She was still in high school and discovered that they were actually each other's neighbors. They started hanging with each other. Together, they welcomed a son named Travis Castro on 24th October 2016.
As per The Netline, they parted ways for a short time due to some problems. But they remained as friends for the sake of their son. Jessie would appear on her YouTube videos and they would create content together.
During the time of October 2020, they had worked things out and were looking forward to more children. Yoatzi revealed her happiness being in a relationship with Jessie.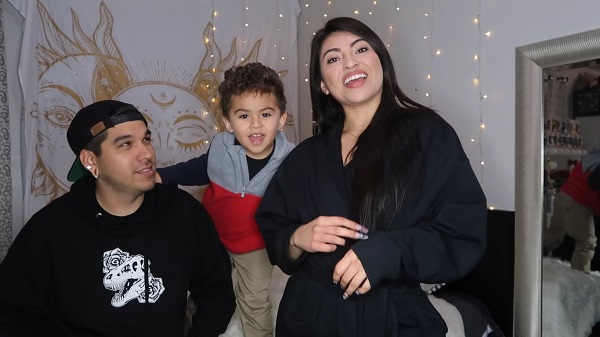 But just a month after she revealed that they broke up with Jessie. She disclosed that Jessie was disrespectful and infidelity during the relationship. Even though Jessie confessed he still had feelings for her Yoatzi closed the door of their relationship.
Also read ZaynGigi Vs. JustinHailey! Which 'Baby' is your favorite 'Entertainer'?
Addressing breakup
In her recent video, she discussed how her breakup had gotten her. She revealed that it had been a very difficult time for her.
Also, she had considered making a video when everything first went down but realized that she wanted to be in a clear headspace.
Yoatzi said,
"So many people told me to run a long time ago… I could probably fill up a book of people who would tell me to leave. I just wasn't strong enough to leave… Also, I really wasn't strong enough mentally or emotionally."
She is more than happy to come out of the toxic relationship but she is not comfortable letting the details about her relationship out yet. Now her focus is on her son Travis and Castro is working hard to give him the best possible life.
Family life of Yoatzi Castro
Yoatzi Castro was born on 4th November 1995 in Watsonville, California. She is 25 years old at present. She is the daughter of Karina Castro but the name of her father is not revealed. On 22nd June 2020, Castro wished her father on Father's Day and wrote,
"HAPPY FATHERS DAY to these two amazing men in my life. My dad for raising me to be who I am today and for being the most amazing grandpa ever,"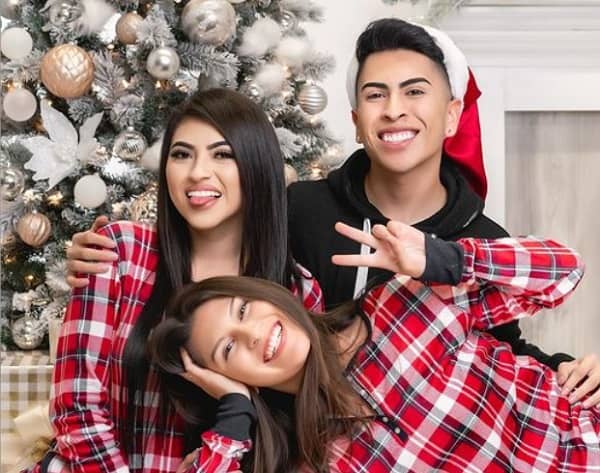 Yoatzi has a younger sister named Andrea Castro and a younger brother named Louie Castro. In August 2020, her brother Louie bought their father his dream truck. In the video, Louie talked about their childhood.
His father made sacrifices for the family and kept everyone's need above his. Both her siblings are YouTubers like her. Louie is a popular YouTuber who started his YouTube channel in March 2014.
His channel is well-known for beauty and confessional videos. Louie has 2.70 million followers on his channel. He shares a good friendship with YouTuber James Charles.
Yoatzi attended Cabrillo College in California and graduated in the year 2016. She was on a cheerleading team.
Likewise, she was targeted by her high school soccer team to be a part of a dirty game in which they would pick a cheerleader and gang-rape her every year at a party. Fortunately, she found about the news beforehand and didn't attend the party.
Yoatzi Castro surgery
In November 2020, Yoatzi Castro disclosed about the surgery she had due to the defect caused by spleen removal on her face. Previously, she had undergone surgery to increase the size of her butt. One of her insecurity was her puffy cheeks. Before her spleen removal, she used to have a skinny cheek but the medication caused them to become bigger.
She underwent the surgery in mid-December 2020 and is now glad about the results.
Also read Zoom Boom: More than 50% rise in face and neck cosmetic surgery enquiries with increased use of Zoom for work and socializing due to pandemic!
Yoatzi's popularity on social media
| | |
| --- | --- |
| Yoatzi Castro | Followers |
| Instagram | 706k |
| Twitter | 47.2k |
| Facebook | active |
| YouTube | 693k |
| TikTok | 652.1k |
Yoatzi Castro has an Instagram account where she posts different makeup looks, outfits, hang out with friends and family, and more. In November 2012, Castro was the first one among the three siblings to gain fame through Instagram. She has endorsed brands like Universal Beauty Products and Whitewithstyle.
Castro joined Twitter in April 2009 and has been making Tweets since then. On her YouTube channel, she has posted vlogs, makeup tutorials, and challenges. She also makes videos with her brother Louie and son Travis. Yoatzi gives updates about her life through her Instagram.
Castro is quite popular on TikTok as well as she has 652.1k followers and has gained a total of 12.3 million likes. Some of her videos have millions and thousands of views. She does a popular and trendy dance on her account.