Yolanda Hadid gushes about her boyfriend Joseph Jingoli on his birthday!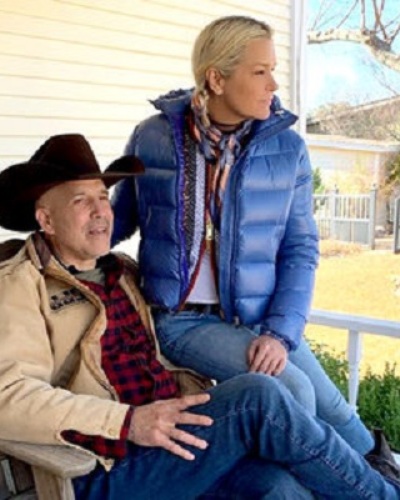 The reality TV star Yolanda Hadid is in a relationship now with her boyfriend Joseph Jingoli.
Recently, she celebrated his birthday and took to her Instagram to share a sweet tribute for him with her fans.
She called him her true love and a blessing.
---
Yolanda Hadid and her birthday tribute to her boyfriend Joseph Jingoli
Yolanda was in a happy mood on 12 September 2020. It was the birthday of her boyfriend Joseph Jingoli. She took to her Instagram and shared with her fans the occasion.
She praised her love and called him her blessing. The Real Housewives of Beverly Hills celebrated the occasion by uploading a photo of the couple. Both were in a similar outfit which consisted of cowboy hats, jeans, and buttons down.
And in the caption, Yolanda wrote:
"Happy birthday my true love.."

"May each day, love, health, and happiness come your way. Thank you for being quiet in my storm… You are a blessing in my life!"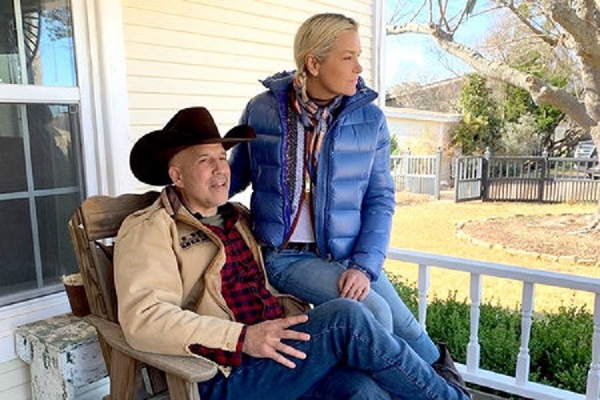 Yolanda and Joseph-their relationship
The reality TV beauty has been uploading a number of pictures of herself with her current boyfriend on her social media in the recent past. The two have been enjoying great farm life together.
They are in a splendid scenic and picturesque location and together ride horses there. Earlier this year, Yolanda had spoken a bit about her life with her partner Joseph.
She had told Bravo TV:
"I don't really want to talk too much about my private life, but yes, I've been in a relationship of 15 months and I'm very much in love with my boyfriend. What has connected us is probably horses and farm life. We live 10 miles apart, so it's kind of perfect."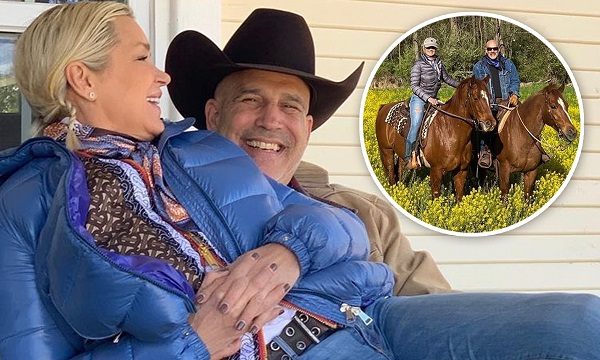 Hence, the two now have been dating for almost two years. Their dating timeline goes back to mid-2018. Joseph is the CEO of a construction and development company called Jingoli. The company's website states that the firm was established in 1922.
This implies that Joseph has inherited it. The firm has also won an award for exceptional work. It is a leader in the development, construction, and oversight of complex and large-scale projects throughout the United States. The various projects included the industrial, power, health care, and gaming industries.
More details of the couple's relationship
Yolanda and Joseph had met in Pennsylvania on her East Coast farm. She was there to recover from her Lyme disease. Earlier, Yolanda had told People magazine:
"I really started focusing, I made a love spiral and wrote down exactly everything that was important to me in a man and he magically just rang the doorbell at the farm."
And she continued:
"When you meet somebody that thought he was going to die, like I felt I was going to die, you have a whole new appreciation for life and you kind of share that, so that's really already a common bond that we have. To live in the moment, enjoy every day, and not wait. Why take it slow? Let's just go for it and have a great time."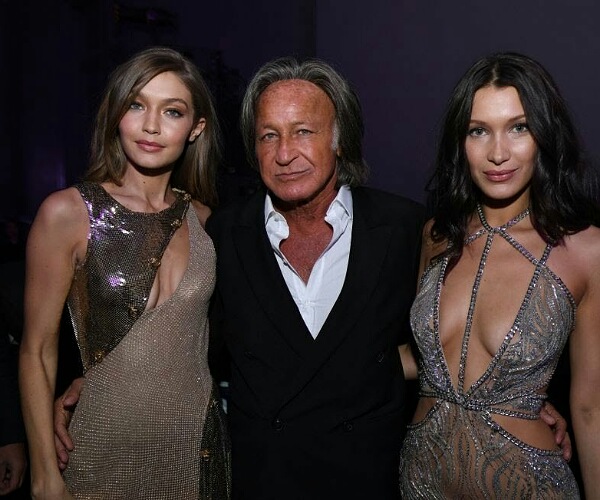 Yolanda had two failed marriages before. She was married to Mohamed Hadid but in 2000 they divorced. They have three children together: Bella, Gigi, and Anwar. She was in a marital relationship with David Foster after that but the two divorced in 2017.
Read the complete bio of Yolanda Hadid here.