Who is Young M.A. Dating? Girlfriend, Pregnancy Rumors, Sexuality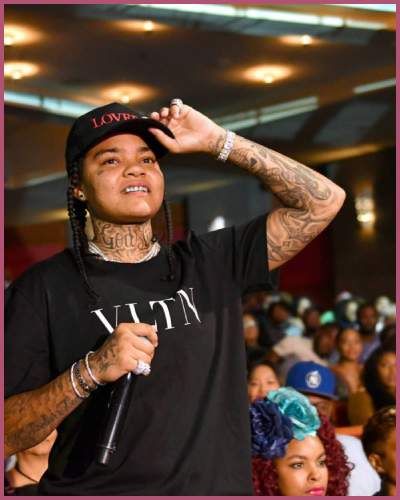 Young M.A., whose real name is Katorah Kasanova Marrero, is an American rapper and lyricist
She came into the limelight of the media for her debut single Ooouuu, which peaked at number 19 on the US Billboard Hot 100 chart
M.A. is openly a lesbian but didn't want to be labeled
---
Katorah Kasanova Marrero, popularly known by her stage name Young M.A., is an American rapper who rose to prominence for her 2016 hit single "Ooouuu".
Her debut single peaked at number 19 on the US Billboard Hot 100 chart. She is mainly known for her lyrical hip-hop music genre in which she often addressed the subjects like violence, sexuality, wealth, and acquisitions.
Young M.A. once gushed about the music industry,
"This industry is male-dominated, we can't pretend that it's not. So when you do make it as a female, you feel more honored, because the guys take over so much,"
Well, many were aware of her professional life but here are a few fascinating facts about her personal life you may not want to miss!
1. Young M.A. identified as a lesbian but didn't want to be labeled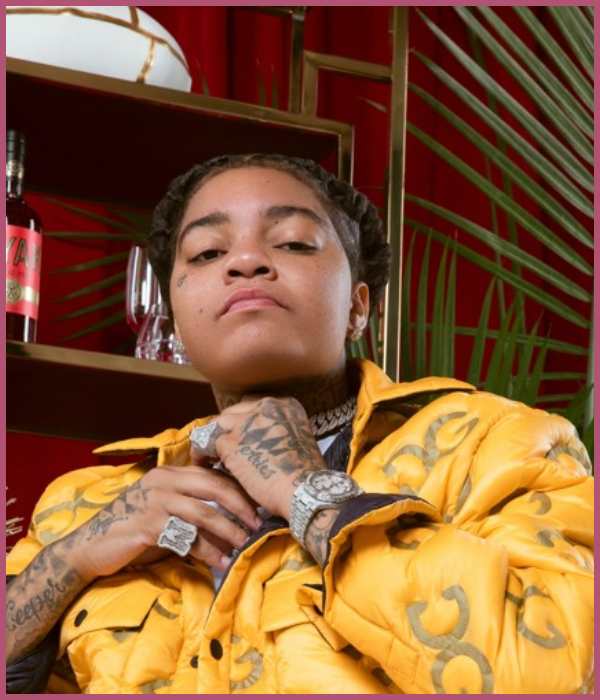 The 31-years-old rapper has always been open about her sexual orientation since she comes out at the age of 18.
Young M.A. disclosed to various outlets that she was into girls since the first grade. In an interview with Vogue, she got candid about coming out was an important point in her artistic development, stating,
"I held in being sexually attracted to women for so long that once I got that out of me, the music became easy,"
Also read Kimberly Stewart is engaged! Let's find out the Model's previous dating history
She has been okay with being called a lesbian until the year 2019 when she no longer likes to use any kind of label for herself. At the time, when Jason Lee of Hollywood Unlocked asked her about her orientation, the rapper proudly said,
"No, I'm Young M.A . . . . We don't do no labels. I just wouldn't date a guy. Nah, bro, I don't like that."
2. Who is Young M.A.'s Girlfriend?
Young M.A. prefers to keep a lowkey when it comes to her personal life. She hasn't yet publicly confirmed her relationship status, however, she was linked to the influencer Kaylah Gooden for the last time.
In November 2022, she shared an Instagram story of herself along with Gooden showing a passionate kiss, with the caption,
"She the type to go n get it.. I'm the type to get it done…"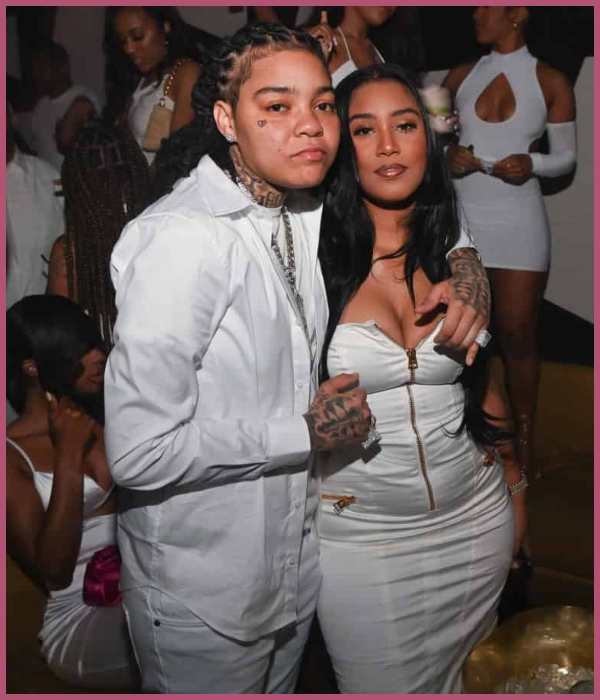 Also read Johnny Depp: A Look At 'Fantastic Beasts' Actor Dating History
Kaylah is a social media influencer, model, and YouTube star. On her social media handles including YouTube, she occasionally featured her rumored boyfriend Young M.A.
It is reported the two have been together since July 2021, however, neither of them has confirmed their romance yet.
3. Young M.A. – Past Affairs, Dating history
The Brooklyn rapper previously dated Instagram model Tori Brixx. The former couple began dating in October 2016, however, their relationship didn't long last.
In around 2018, Brixx was spotted with rapper Rich The Kid from where people believed she and M.A. have parted ways.
Similarly, She was hooked up with a Cambodian-American actress and model Mya Yafai. The two sparked romance rumors after attending Megan Thee Stallion's Hottieween party together dressing as Beauty and the Beast.
In 2020, they went to Dubai to celebrate their Valentine's Day, however, broke up in March of the same year.
4. Rapper Young M.A. is not Pregnant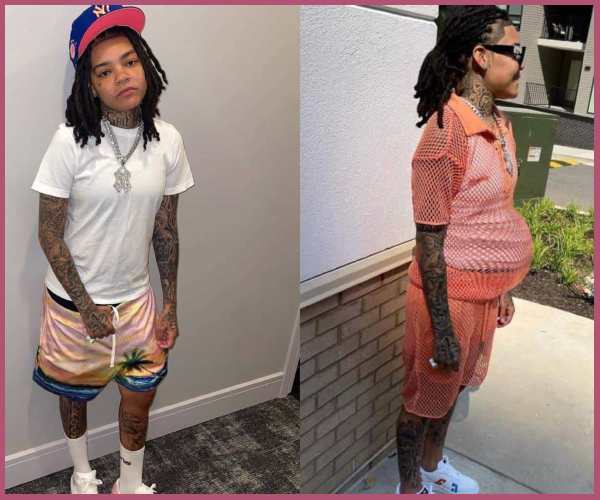 The "Ooouuu" hitmaker was once rumored to be pregnant after she expressed her desire to start a family. Fans went crazy speculating that she may be pregnant, nevertheless, it turned out to be only rumors.
M.A. is presently focused on her career and hasn't thought of having a child as of now.
Also read Few interesting facts about Ashley Olsen's husband, Louis Eisner