Journey Of Famous YouTube Couple Josh Brueckner and Katie Betzing From Their First Meeting To Their Engagement!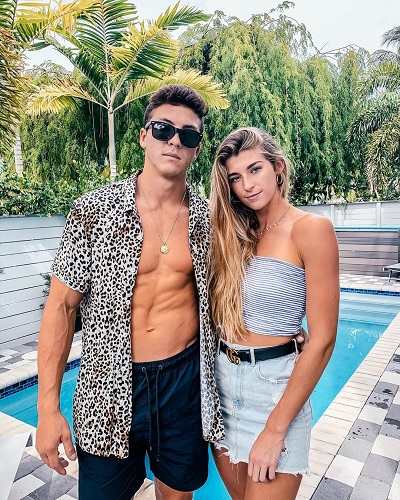 Josh Brueckner and Katie Betzing is the YouTube couple who share their life on the internet with almost 3 million subscribers. They share videos showing their life vlogging their day-to-day activities.
Josh is a pro-MMA fighter while Katie is a YouTuber. Moreover, they also share videos where they surprise each other, pranks, and challenges.
Here is the journey of their relationship from dating to their engagement.
How did Josh Brueckner and Katie Betzing meet?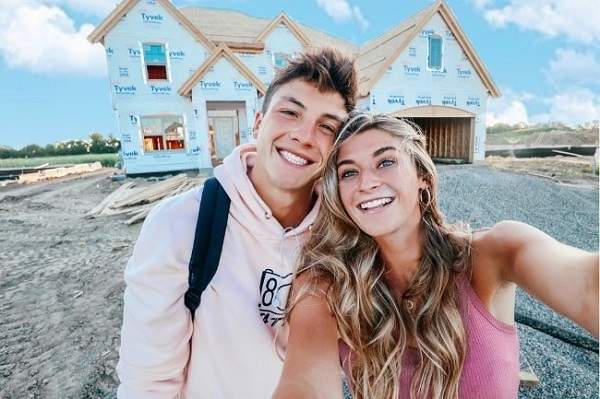 Betzing met Brueckner during her free trial boxing training that she went with her friends. She was already on YouTube making videos at the time. After meeting on the training, he went to Instagram to make the first step.
After a couple of days of having a talk on Instagram, they went to their first date at a beach. Katie was already on YouTube making make-up and DIY videos, and Josh joined the Internet after they started dating.
The two posts videos of prank, challenges, vlogs, Q&A videos, and their relationship on their channel. Back in March 2020, they posted a video with the title 'We Broke Up; We're Not Moving In Together Anymore'.
In the video, they told their audience the couple is not together anymore. At the time, they were updating on them moving in together in their new house.
After 22 hours of the breakup video, they uploaded a video with the title 'I 'm Sorry' where they revealed they pranked their whole fanbase.
Engagement and moving in together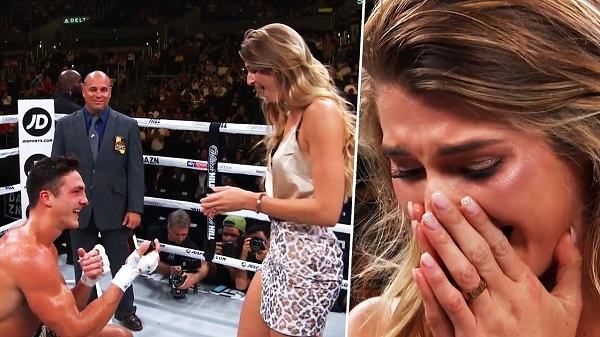 On November 10, 2019, Brueckner made his professional debut in boxing with the fight which he won. Secondly, he made his win more special by getting into the knees to propose Katie. Josh posted a video documenting their proposal where he talked about their relationship and the proposal.
In the video, he stated:
"A year and a half ago our worlds collided. I was a Pro MMA fighter and she was a You-tuber. I met Katie B at a boxing gym and now it's time to ask her to marry me when YouTube and boxing collide at the staples center, just like our worlds had collided. Katie B I love you so much and I can't wait to spend the rest of my life with you! 
On March 25, 2020, they moved in together in their first house together. They documented their whole journey of looking for a house, moving in, and their house tour with their audience.
Katie and Josh post photos and videos showing the beautiful part of their relationship on social media with their million audiences. They also have their own merch lines where they sell clothes and other stuff.
You may also read- Relationship Timeline Of YouTube Couple Maddie Joy And Elijah Wireman!
More About Katie Betzing
Katie Betzing is a social media personality and YouTube star. Betzing is also a blogger, beautician, and a businesswoman. She started her career on YouTube started after she joined September 20, 2012. See more bio…
You may also read- YouTuber Desi Perkins pregnant with the first baby after miscarriage!