The YouTube personalities, The Holderness Family competing on 'Amazing Race' season 33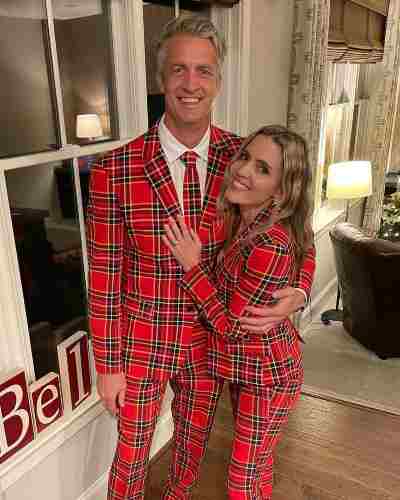 Kim Holderness and Penn Holderness are social media personalities, businessmen
The couple is competing on the 33rd season of The Amazing Race
They are best known for their YouTube channel The Holderness Family
---
The Holderness family, Kim Holderness and Penn Holderness are competing in the thirty-third installment of the American reality television show The Amazing Race. The season premiered on 5 January 2022 and aired on CBS.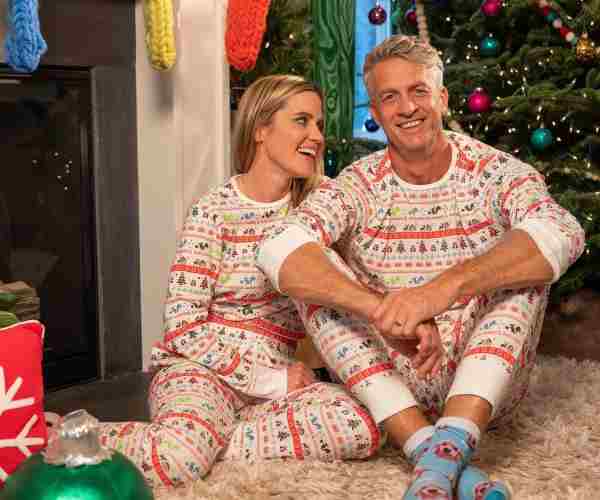 Also read "Do not miss 5 interesting facts about YouTube star Gabi DeMartino!"
The other cast includes Love Island season 1 couple Raymond "Ray" Gantt and Caroline "Caro" Viehweg, 2015 Thalys train attack heroes Anthony Sadler, Spencer Stone, and Ryan W. Ferguson who spent ten years in prison.
The beautiful couple has a family YouTube channel named The Holderness Family. One of their Christmas videos went viral in 2013. The video gained over 15 million views within one week.
The Holderness Family
Penn first created a YouTube channel on 6 September 2011. The following year, the family started uploading videos where they creates original music, parodies, and Vlogs for YouTube.
They mostly upload music videos, Vlogs and special YouTube challenges to their channel every Tuesday and Friday. In December 2013, they published "Christmas Jammies", a parody of Will Smith's "Miami" meant to be their family's digital Christmas card.
The family also runs the podcast, Holderness Family Podcast, which premiered on 1 May 2018. During the pandemic of COVID-19, the family released a Frozen parody called "It's Vaccination Day" to showcase their reactions to securing a COVID-19 vaccine appointment.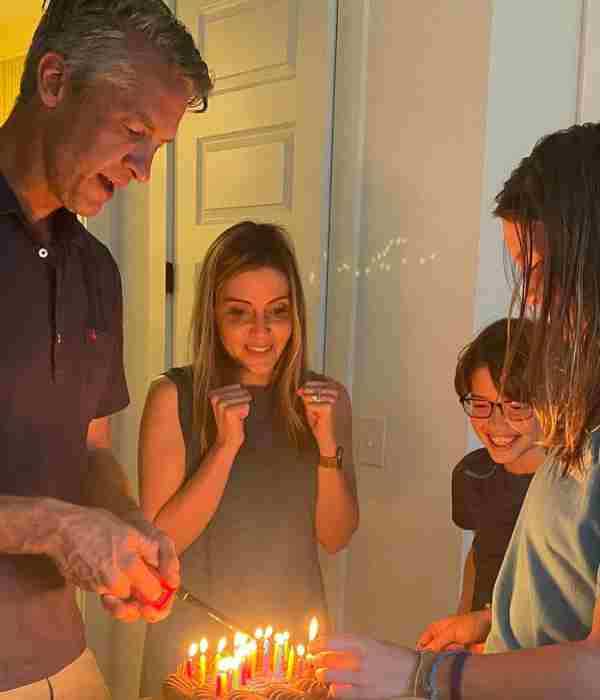 The couple also published a book titled 'Everybody Fights: So Why Not Get Better At It' on March 30, 2021. The book is about improving communication in marriage. Furthermore, they have a company called Holderness Family Productions.
Also read "Why Did YouTube Star Jake Sherbrooke Leave The C'Boys? Has His Own Channel Now!"
More about Penn Holderness
Penn grew up in Durham, North Carolina along with his brother named Dale who is a  rare combination of accountant and DJ. He was born to a Presbyterian Minister and an educator.
He was an alma mater of the University of Virginia. Penn previously worked as a local sports anchor, an HGTV host for a couple of years, and an ABC sports reporter. In January 2014, he quit his job and joined his wife, Kim, at their video production and digital marketing company, Greenroom Communications, LLC.
Do Kim and Penn Holderness have children?
Kim and Penn first met in Orlando where they worked in local news. In 2005, they walked down the aisle. They are blessed with two children Lola Holderness (daughter) and Penn Charles Holderness (son). Similarly, they have a fluffy dog named Sunny.
The couple also features their children on their family's YouTube channel.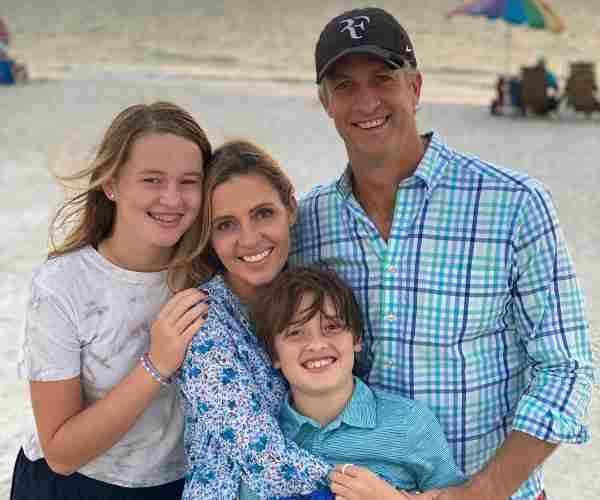 Also read "How Did Caylus Cunningman Turn Into YouTube Star Infinite List? His Journey From YouTube To Infinite!"
Short bio on Kim Holderness
Kim is an American-renowned internet personality. She is best known for being the wife of Penn Holderness. The couple is best known for their Facebook and YouTuber channels. She previously worked as a news reporter at Inside Edition in New York from 2004 to 2008.
Kim was born on 27 March 1976 in Sarasota, FL. As of now, she is 45 years old. Her Zodiac sign is Aries. She attended the University of Florida, where she was a member of the Dazzlers dance team.