YouTuber Beau Alan Rogel arrested for speeding at 180 mph while live-streaming and illegal possession of weapons!
Beau Alan Rogel is a self-proclaimed celebrity.
He is 38 and a YouTuber.
Beau uploaded a video of himself speeding on a highway in Mississippi at 180 km per hour.
---
He was arrested the next day morning. Additionally, the police also found illegal weapons on him.
Beau Alan Rogel and his speeding YouTube video
Beau Alan Rogel is a YouTuber. He had on 31 March 2019 live-streamed himself driving on a Mississippi highway at a speed of over 305 km per hour or 180 miles per hour. Later, Beau uploaded the whole incident on his YouTube channel on which he has over 10000 subscribers.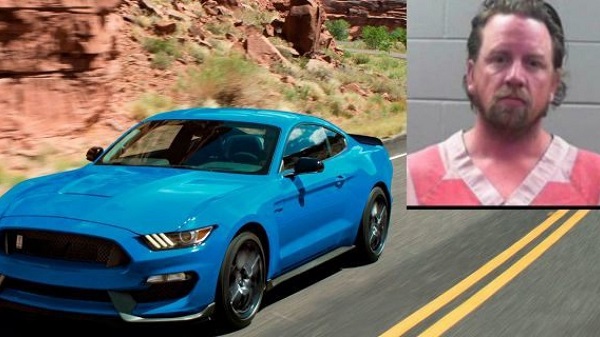 He titled it:
"YouTube Troll calls COPS while on Live Feed in Shelby GT350 at 180+ mph!"
He named it so since someone had alerted the police about him. Hence, in between the live stream, he was stopped and questioned but managed to escape arrest at that time. Let us go through the whole incident here.
Beau Alan Rogel's whole speeding incident
Beau Alan was live-streaming his speeding skills on his YouTube channel. He was seen driving his 2017 Ford Mustang at a speed exceeding 180 mph.
But, someone alerted the traffic police and said that a YouTuber is driving recklessly on Old Hwy 471. In the video he made of this live stream, at one point, he can be seen slowing down as he is stopped by the Sheriff's deputies.
One deputy says to Beau:
"You were going 100 mph, dude,"
But Beau tells the deputy a blatant lie:
"It wasn't me," 
He continues to deny any wrong-doings throughout the video. The deputies ask for his driving license, check it, and let him go. Beau believed that he has escaped and posted the complete video of his rash act on his YouTube channel.
The arrest of Beau Alan Rogel
Though the deputies allowed him to go the first time since they had no proof against him, they later reviewed his YouTube channel as well as his Facebook page. They found the video posted on it.
On a detailed review of his Facebook page, they also came to know that Beau also deals in illegal weapons. He used to either just display them on his Facebook page or sometimes sell or trade them.
They had enough solid evidence to later procure a warrant to search his residence and vehicle. Additionally, they charged him with possession of a firearm and also for reckless driving.
He was arrested and his wife, Christina Ann Rogel, 35 was arrested along with Beau for disorderly behavior and resisting the arrest. And, the police also seized his Ford Mustang car for the investigative purpose.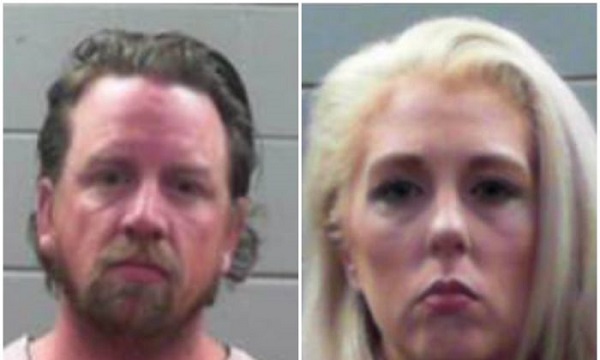 He was released on bail of USD 20k or NZ$ 30K. But Beau appeared unregretful. Instead, he posted a new video in which he blamed the person who had informed the police for leading to his downfall!!!
The police and their statement
The Rankin County Sheriff's Office issued a statement on their Facebook which read:
"Beware What You Post on Social Media

Monday, April 1, 2019 Deputies arrested Beau Alan ROGEL after he posted a YouTube Live video of himself driving across Spillway Road from Rankin County to Madison County in excess of 180 miles per hour. ROGEL is a self-proclaimed YouTube celebrity and has posted videos of himself violating numerous traffic laws and showing absolutely no respect for the general motoring public."
Also, read US Navy veteran Michael White was sentenced to 10 years imprisonment in Iran! Likelihood of politically motivated conviction!
Additional contents of the post
The post was a rather lengthy one and said:
"In one video posted by ROGEL, he is stopped by Rankin County Deputies after driving recklessly on Old Hwy 471. He can be seen and heard on the video denying the actions he had just recorded.
YouTube is not the first means of social media used by ROGEL to incriminate himself. Sheriff's Investigators were provided FaceBook screen shots of ROGEL possessing numerous weapons. In some of the threads, he is trying to sell or trade weapons and in others he is simply displaying the weapons.
The statement talks about his previous arrests
Additionally, the statement talked about his previous arrests:
In January 2018, ROGEL contacted the Sheriff's Department in reference to his vehicle being burglarized where cash and a handgun were stolen.

Furthermore, ROGEL was sentenced to six years imprisonment in 2010 for a 2009 Rankin County embezzlement charge. That is not ROGEL's only felony arrest. ROGEL has an extensive criminal history with felony arrests in, Colorado, Texas, Florida, and Mississippi for larceny related charges.

But ROGEL's status as a convicted felon prohibits him from possessing firearms. ROGEL's criminal status has not stopped him from possessing weapons, and advertising his possession of weapons and his disregard for the law on social media…..

Deputies did recover two weapons from the residence and charged ROGEL with possession of a firearm by a convicted felon as well as reckless driving. 
The 2017 Ford Mustang, driven by ROGEL during the YouTube video was also seized pursuant to the search warrant in order for Investigators to download data from the vehicles onboard computer……

ROGEL's felony charge will be handed over to the Rankin County District Attorney John "Bubba" Bramlett for prosecution. ROGEL will be presented to the Rankin County Grand Jury."
Source: Newshub NZ, The Epoch Times