Top 3 YouTuber's Interesting Breakups That Got Millions Of Views And Became Talk Of The Town!
Youtubers document their life in the videos and share publicly. Alongside their life, they also publicly announced their significant other in their videos. However, the love life doesn't go well for some of the Youtubers and they go through the breakup.
As they have a public relationship, their breakup also becomes the public interest. There are a few YouTubers breakup which got millions of views and became the talk of the town. Here is the Biggest YouTuber Breakup.
1. Liza Koshy and David Dobrik
The two big YouTubers Liza Koshy and David Dobrik were the relationship goal. As they are a big name on YouTube and millions of people adore their relationship, their breakup became the most talked topic.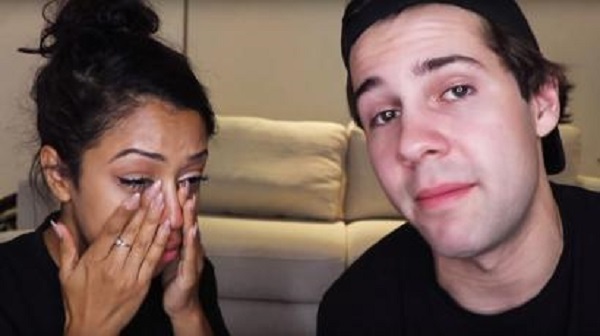 The social media influencers shared many pictures and vlogs together in which they showed their adorable relationship. David previously shared a cute story about the moment they shared in their relationship with J-14. David told J-14 that he gave Liza a ring with a special pebble on it.
However, the couple could not last longer and decided to part their ways which broke millions of hearts. They finally revealed their breakup after six months of them taking a break.
David shared a video that featured Liza and both of them talked about their side of the story. The video got more than 55 million views on YouTube. The two are still friends and are in good terms with each other amid the split. They announced their split in late 2017.
2. Erika Costell and Jake Paul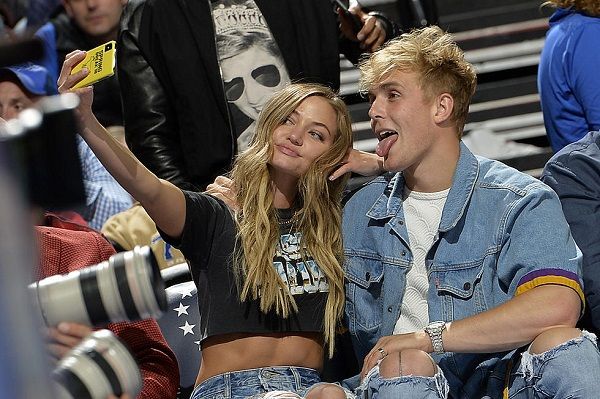 The social media influencers Erika Costell and Jake Paul were the most talked couple on YouTube from their relationship to the staged wedding. The couple with the nickname of Jerika dated from July 2017 to October 2018. The two both big names on YouTube and appeared on each other's videos and vlogs sharing their relationship with their audience.
The duo even staged a whole wedding in Las Vegas chapel and later on confirmed that it was all fake. However, before their announcement people already had speculated their marriage was just for the views on YouTube.
After less than a year of dating the duo called it off. Jake announced the breakup on Twitter. Amid their breakup, there's still a controversy doubting either their relationship was fake or real.
You may also read:- Camila Cabello and Shawn Mendes shut down rumors of breakup in the cutest way ever!!
3. Hannah Hart and Ingrid Nilsen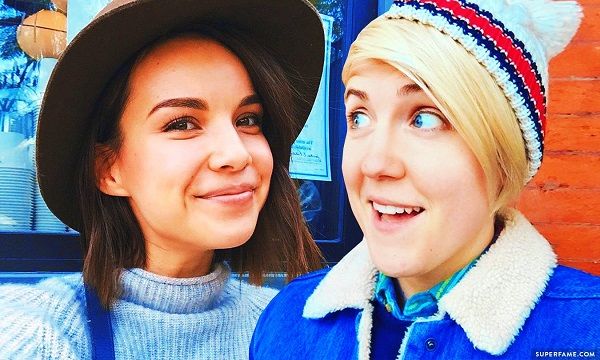 YouTubers Hannah Hart and Ingrid Nilsen were the couple goals to their audience when they were together. Hannah and Ingrid began out as friends and ultimately fell for each other.
The duo officially got together in the year 2015. At the time of their relationship, Hannah mentioned that Ingrid was the perfect person for her. Moreover, she also said she was happy to find a partner who understands her career.
However, the power couple could not for a longer time. Eventually, the couple decided to part their ways in March 2016. Despite parting the ways the duo is still in the good terms and never said bad things about each other.
Source: YouTube