Youtuber David Dobrik and girlfriend Liza Koshy have cutest relationship. More on their affair
Social media stars Liza Koshy and David Dobrik officially started dating since November 28, 2016. Before YouTube, they were well known as Vine stars.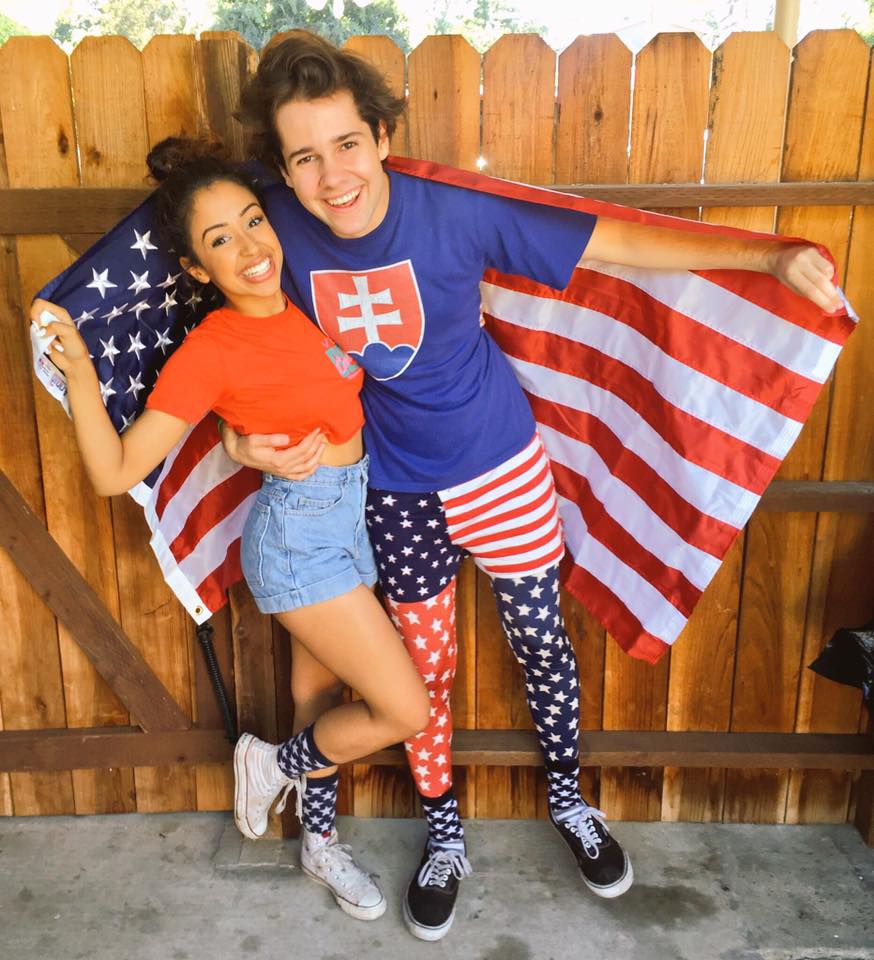 When did they announce they were dating?
Like any other couple, Liza and David did not announce their relationship status. They circled November 28 on an every possible calendars they had and then shared it on Instagram. Later it was revealed that November 28 was the day they started dating.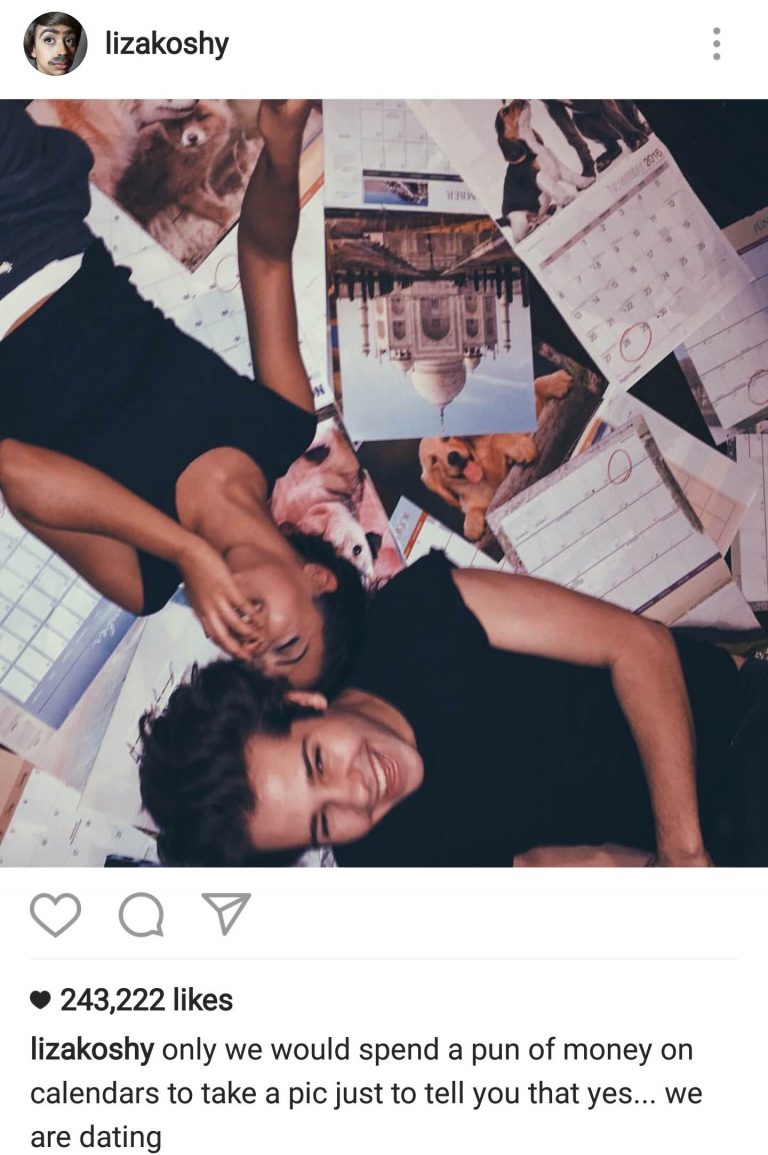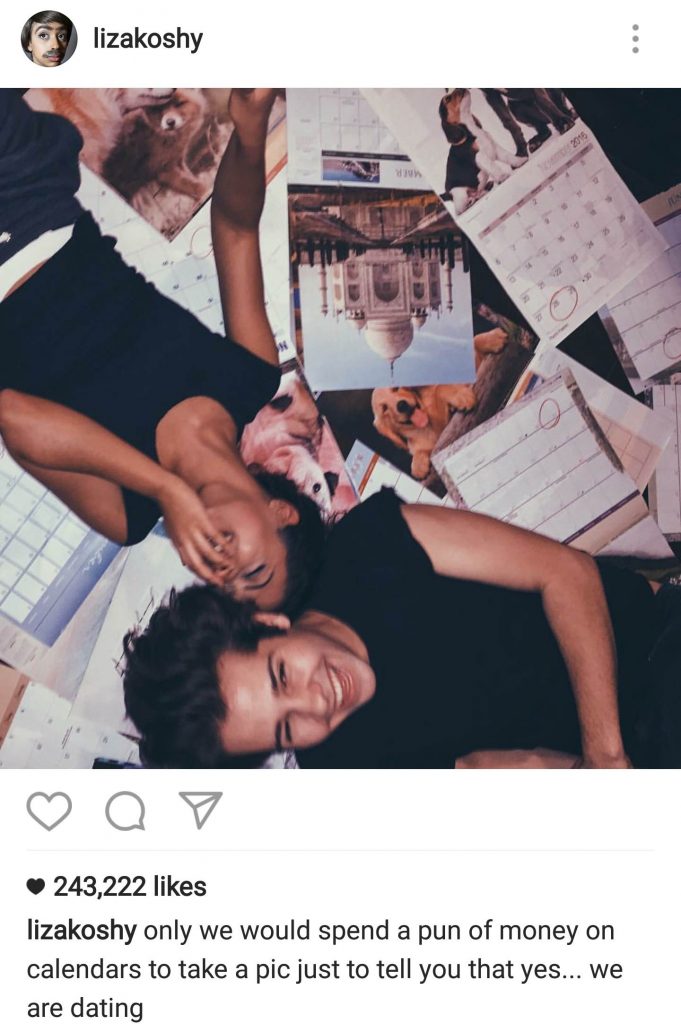 Arguing with their fans
They have posted an official video of them kissing. David and Liza argued with their fans and followers saying they are not having an affair. They are still insisting that the kiss was not a kiss rather just a friendly peck.
They were seen celebrating birthdays together. The rumor of their affair surfaced in 2015. They were even seen hanging out much more often. Since then, fans have been annoying them with questions relating to their relationship. But they have always denied any rumors or allegations.
When David comforted Liza during the "Try Not To Cry Challenge"
David said he wanted to cry just watching Liza get upset when Liza started crying watching a sad video. He gave Liza a kiss to comfort her and said it was cute how she was getting emotional watching the video.
But really I owe you a lot vine. Thank you for being my favorite dating app pic.twitter.com/QKIts4XA36

— DAVID DOBRIK (@DavidDobrik) October 30, 2016
David's Girlfriend Liza
As the latest trend in Youtube for young beautiful uploaders, Liza(David's girlfriend) also is posting makeup tutorials and stuff but in a different way. She actually posts a parody of makeup tutorials. Elizabeth Koshy is a fun loving Youtuber who posts funny and weird videos where she is the funny wild girl next door.
david doesn't notice a difference when i put makeup on or change my outfit but he did just ask if i noticed the new bush outside whole foods

— Liza Koshy (@lizakoshy) October 23, 2016
A Short bio on David Dobrik and Liza Koshy
David Dobrik is an American social media star. He is a famous YouTube star. He has his own self-titled YouTube channel with more than 4.7 million subscribers David is also a part of a collaborative YouTube channel called Second Class. More bio…
Liza Koshy is an American Vine Star, YouTube Star, and a social media personality who is immensely popular for her work as a YouTuber with more than 7.9 million followers on her channel 'Liza Koshy'. She is also famous for being an Instagram star with more than 10 million followers and more than 7 million followers on musical.ly. More bio…